[Interview] This Marketing Strategy Drove a Leading Education Provider To Success
Sharing is awesome. At Kraftblick we enjoy revealing marketing mysteries and hacks (like this and this) that fellow marketers appreciate and implement in their daily practices.
The best thing about sharing is that it's contagious. It is a rule of thumb – when you make your knowledge public – others will gladly speak up too.
That's how I got a chance to talk to Ricky Sharma –  Marketing Director at EC English Language Centres.
I first came across EC when I conducted research on leading companies in the education industry.

EC is Google #1 for the 'has/have' challenge

Alexa Rank of EC
I also noticed they have 24 schools across five countries: the UK, USA, Canada, South Africa and Malta.
"How did they manage to grow into an international company? What's the secret of their marketing? What promotion channels do they use?" – were my thoughts when I sent my initial email to Ricky.
He agreed to schedule a call with me.
Get ready for the details from Ricky! It looks like a solid marketing strategy and robust planning has allowed EC to succeed.
Remember that education is one of the biggest markets in the world. With a huge number of companies and virtually unlimited number of customers, the level of competition is sky high.
About EC Briefly
Last year the company celebrated its 25th anniversary.

Our marketing team is based in Malta. My main duties cover all aspects of marketing activity: I'm responsible for both B2C and B2B. We're active in traditional marketing activity but more and more we're investing in digital and social.
I also work closely with our Global Sales team and our international network of schools.
About The Target Audience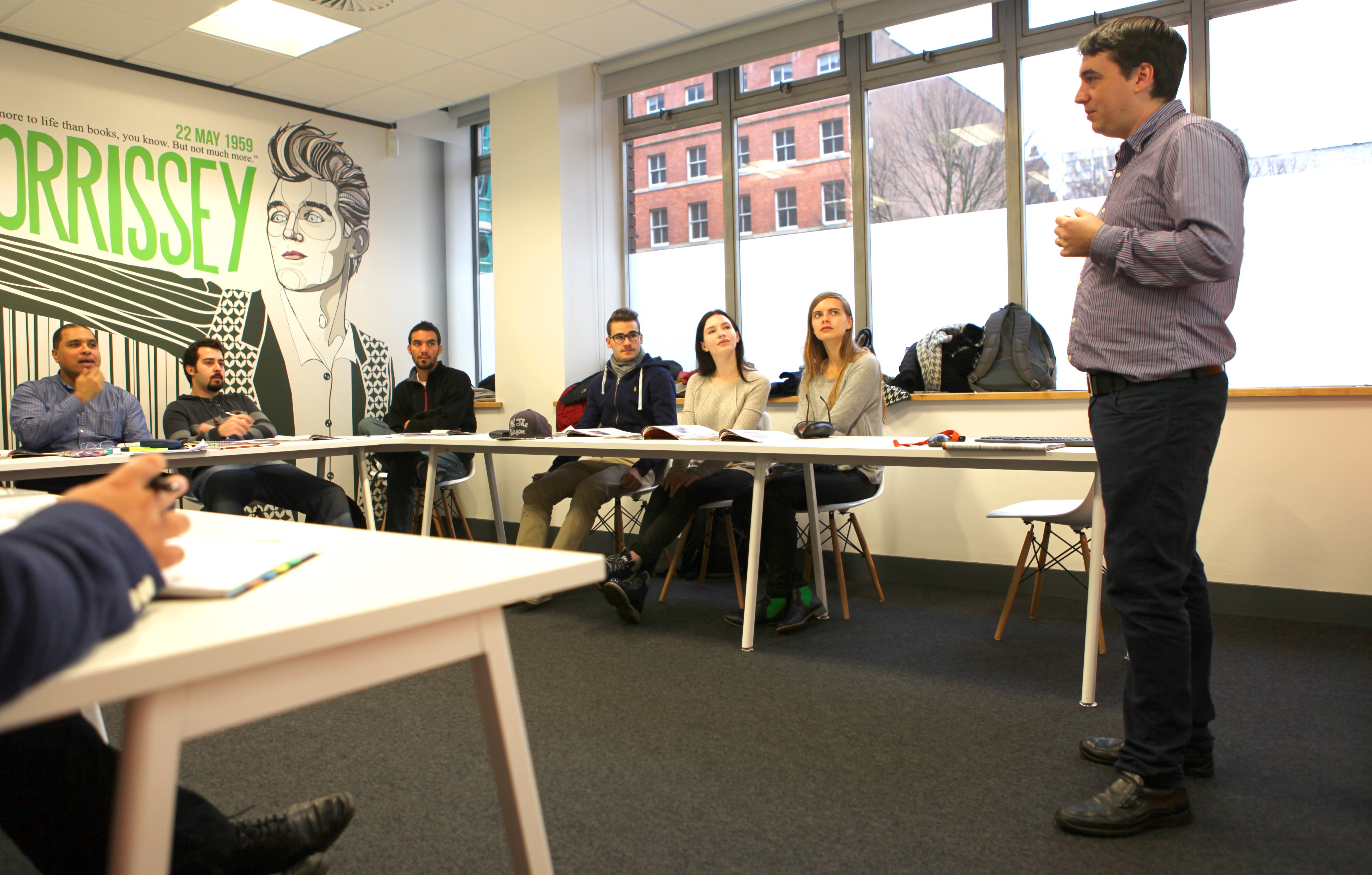 Our key source markets are South America (Brazil, Columbia, Venezuela), Western Europe (Spain, Italy, France, Germany, and Switzerland), the Middle East (especially Saudi Arabia), Russia, Turkey as well as Asian markets such as Japan, South Korea and Taiwan.
EC target audience splits into three main groups, segmented by age.

Young Learners

includes students who are typically between the ages of 12 and 18.

Young adults

aged between 18 and 30 are the main part of our audience.

30+ segment. A mature audience mainly looking to improve their English to enhance their career prospects.

We've seen a real growth in the 30+ segment, which led us to open new 30+ schools in New York, Toronto, Malta, and London catering to the academic and professional needs of this age group.

Ideally, we'd welcome a situation where a student joins us as a young learner and repeatedly comes back to learn more and to refine their skills. It would start with a summer program at the age of 15-16. The student would then come back to us when preparing to enter an English-speaking university.
When this person starts his/her career, and feels the need to continue advancing in terms of English skills, they can return to us once more. This way the customer lifecycle can last for many years.
About Attracting Clients
The most important thing about attracting clients is clear communication. It's all about giving them the guidance and information they need to make the right decision.

The process for buying a language travel product is not the same as when you're buying something online or in a store. It's quite an involved and emotional purchase.

We have to understand how complex the purchasing cycle is – it's not even the course itself, but it's also the type of course, the type of accommodation, the type of experience that you can offer and the destination where it's being offered.
About Marketing Channels
We have several routes to market, with an important proportion of students coming to us through third party (study travel) agents.
It's essential for us to develop strong relationships with this core agent base for one simple reason. Students often need to talk to somebody face-to-face to guide them through what can be quite a complex process. The agent therefore represents our organization (and our brand) to the student in the most appropriate way.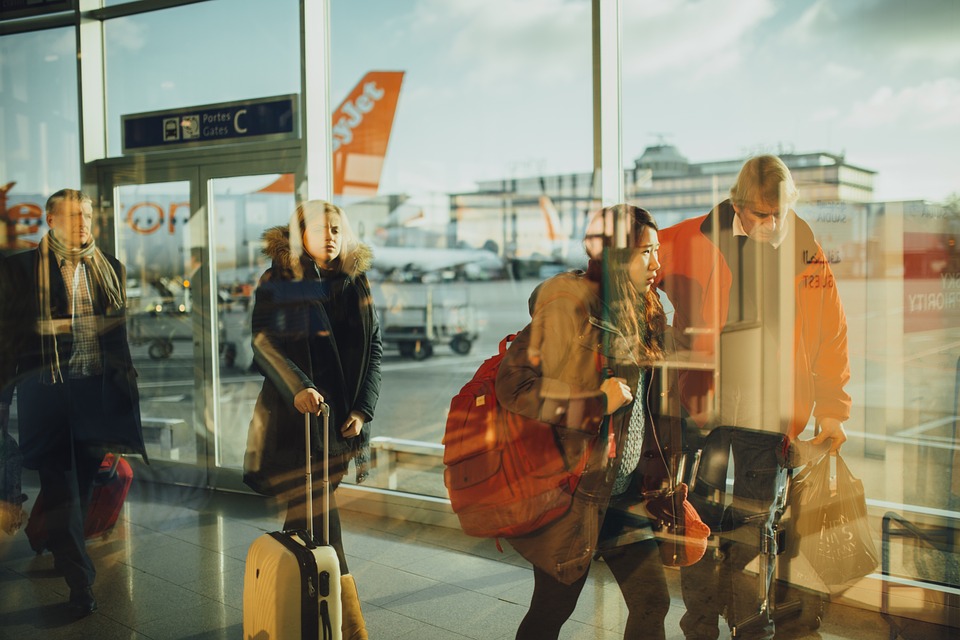 We also welcome students who come to us directly. They visit our website, search for relevant information themselves, and get in touch with a member of our team who can guide them.

The third channel, called "walk-ins" is also a successful one. Walk-ins are students who are already studying, based in an English-speaking country or are simply visiting.
For instance, a Brazilian student who is currently living or on holiday in London wants to learn English. He/she discovers EC London and visits in person to see what the school and the learning experience is like.
Potential students are visiting our schools in London, Cambridge, New York, or Miami etc to ask for a course that suits them. We attract them via local advertising both online and offline.
About Marketing Rules
In the education sphere, everything begins and ends with good communication.

You must be clear and detailed in how you explain the key benefits of what you're offering.

This need for clarity stems from the fact that customers in general and students in particular need to have a strong sense of assurance before committing to the product.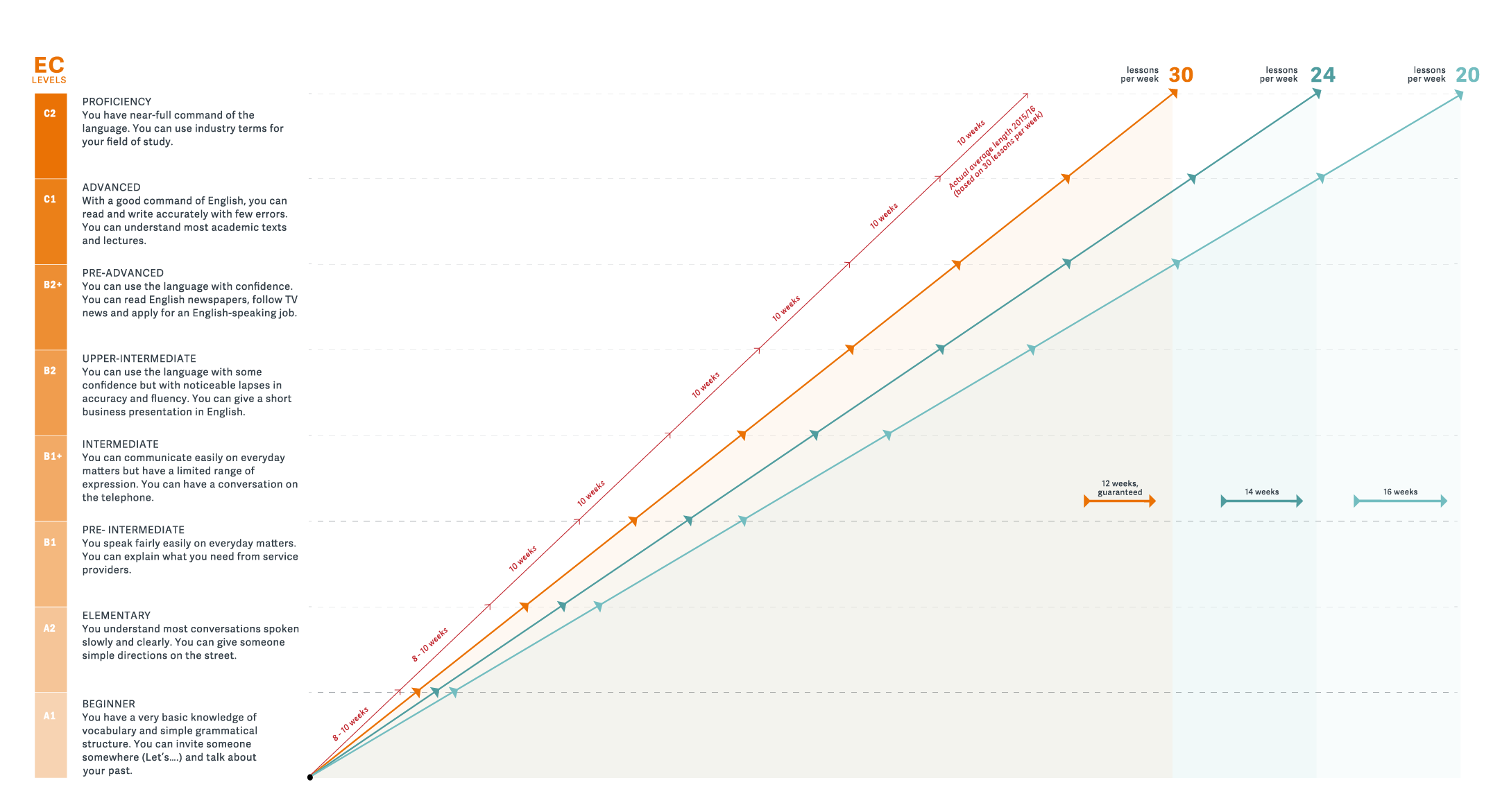 EC guarantees
It's a real investment in that particular individual's future, so they want to speak to somebody who is knowledgeable, clear, trustworthy, and can understand what their needs are to help them reach the next level of language proficiency.
The company website must be accurate, up-to-date, and user-friendly to help people navigate it effectively and find exactly what they're looking.
As you can imagine, when people make this kind of investment, they spend a great deal of time researching different courses available at different schools. They want to know what the learning environment is like, how they will progress, and at what speed they can expect to progress at. It's important for people to have a clear understanding of the services offered.
About Cooperation with Marketing Agencies
We are always open to working with creative people.
When collaborating with any marketing agency, it's essential to have a crystal clear understanding of what your objectives are and what the expected outcomes are.
I think agencies have the solution you need only if you're able to guide them in the right way.
About Business Growth
A critical aspect of business development is having a keen understanding of the customer lifecycle.
For example, we educate around 45,000 students a year. To achieve such results, we need to understand demographics, market conditions, and local culture surrounding these students.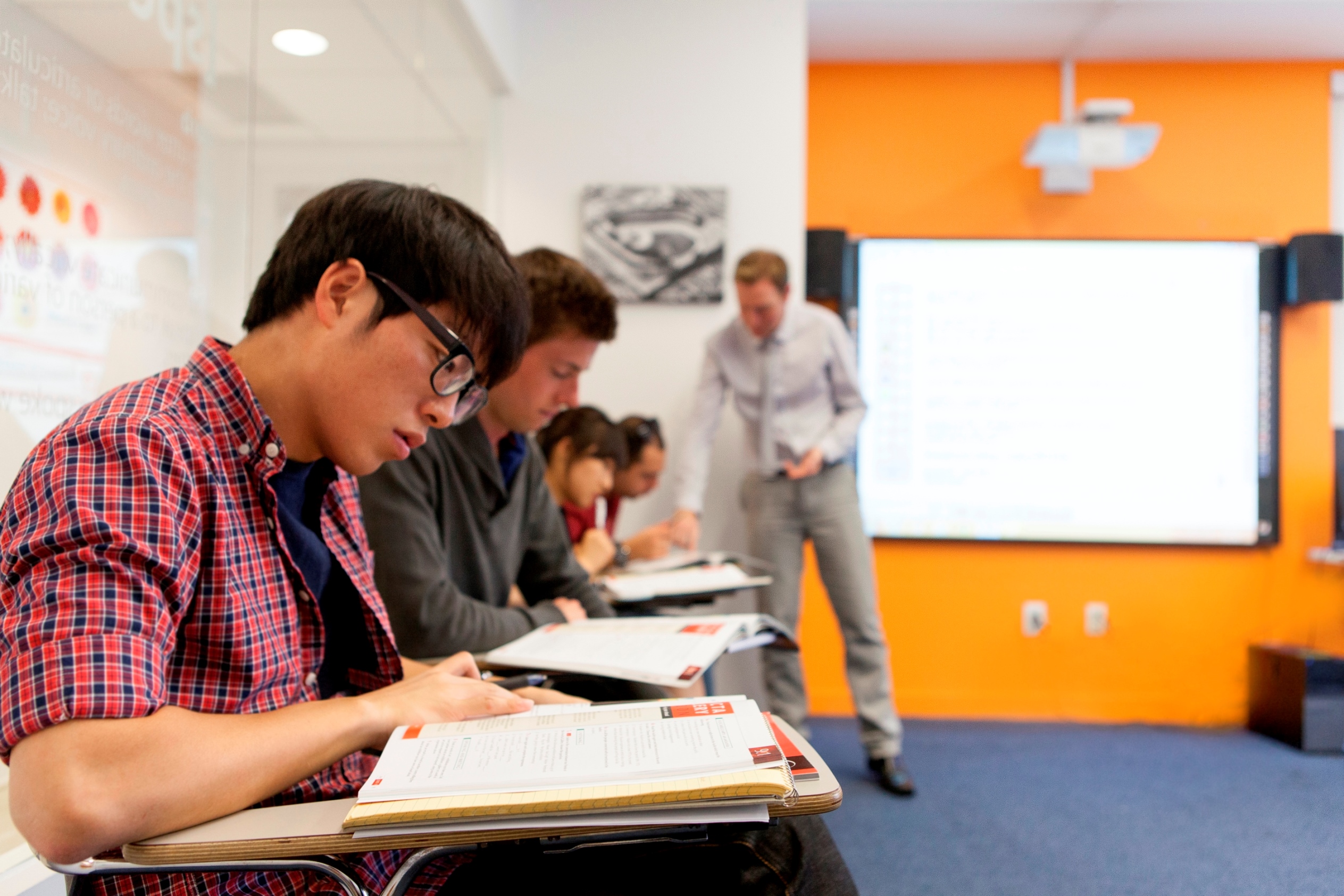 We should be aware of the situation in the market as a whole. Just because we have 45,000 students one year, that doesn't necessarily mean that we'll have the same number next year. We need to keep adding to the top of the sales conversion funnel and to understand the changing needs of customers in each market.

A business can encounter any number of obstacles: currency fluctuations, changes in economic conditions, political tensions, visa restrictions – the list goes on. We need to be aware of these and how they change.
We need to understand how these things affect our market. Something like currency fluctuations can have a massive impact on the attractiveness of a particular destination.
If the US dollar is strong, for example, it becomes difficult to attract students to the United States, meaning Canada may become a far more compelling destination. We need to comprehend the impact on our business, and the way in which we should react.
The global climate is set to change again in 2017 and we as an organization must be ready to understand, anticipate and react to such changes and how they might impact our potential students. We must be flexible, authentic and open-minded in our approach at all times.
Interested in marketing stories? Read more of them!
Status of Women's Most Trusted Software Development Partner Is an Asset
There Are No Clients That Wouldn't Hug Me When Meeting