5 Amazing Findings Kraftblick Founders Made This Year
It won't be an exaggeration to say that this year was a hard one. But since today is December 30, it looks like we made it through.
This is the time for Kraftblick founders Eugene and Irina to share their discoveries.
How Can Kraftblick Help Your Software Company?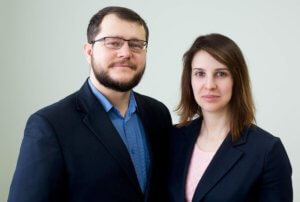 See you soon 🙂
We want our clients and prospects to see that Kraftblick deals with the same challenges their companies face. Every piece of knowledge is gold – in business in general and marketing in particular.
Let's spread the word then.
1. Recruitment & Headhunting
Apprenticeship is a solution if conducted properly.
Great marketing minds aren't jobless. The best ones are already working for Ogilvy & Mather and JWT and don't plan to downshift. We don't have money to hire them anyways.
More affordable marketers come at a price. It takes time for them to learn company specialty, and often their skills aren't matching salary expectations.
95% of the individuals we interviewed in 2015/2016 either grasped a bit of everything, but nothing in greater details (a bit of SEO, PPC, SMM, content marketing, etc.) or their work experience was irrelevant (they did marketing for a fashion boutique, for example, while we operate in B2B).
At the beginning of the year, we announced the paid apprenticeship opportunity at Kraftblick.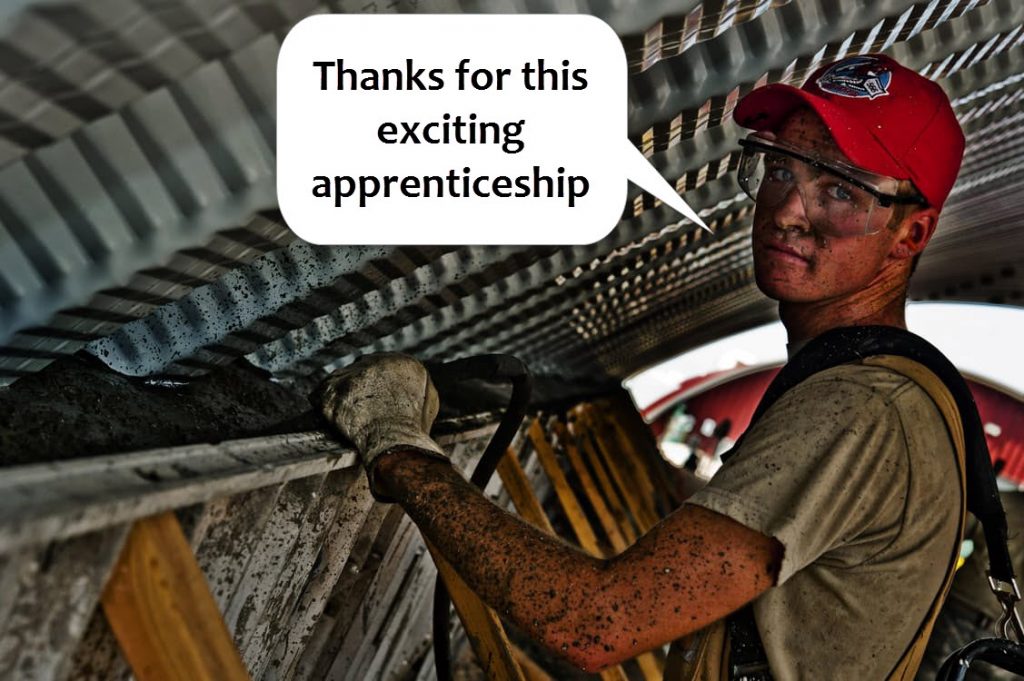 Our goal was to find young, smart guys and girls with little to no marketing experience and grow them into tech marketers from scratch.
We selected eight most promising college graduates out of 100 applicants and taught them digital marketing skills for two weeks.
When the apprenticeship was over, we proposed the position of a marketing assistant to three of them.
2. Company Specialization
Digital Marketing for Tech Companies, SaaS and Startups.
We have been working with tech companies, SaaS and startups for several years, but they were not our primary focus until this year.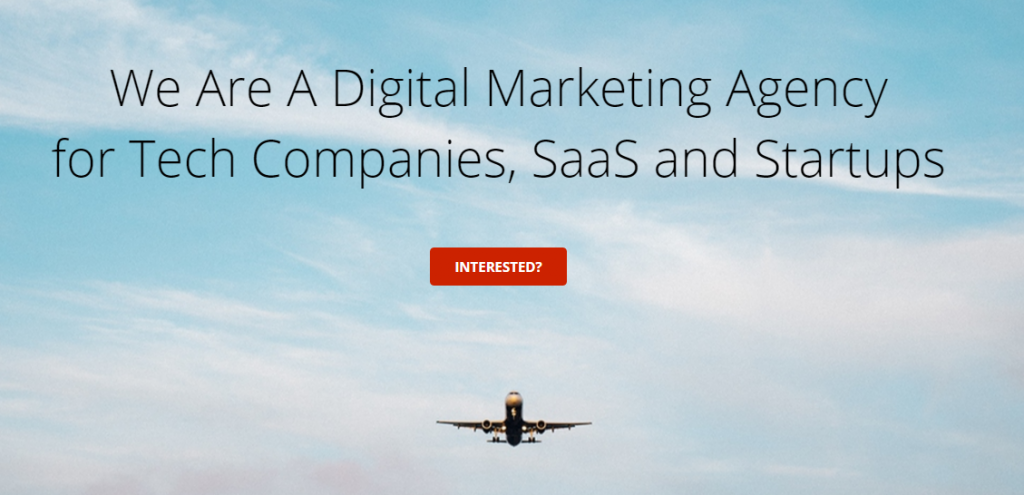 Our specialization before – B2B – was broad and we welcomed manufacturers, engineers, distributors and many other companies offering products and services to fellow businesses.
It wasn't B2B that made us switch. After a lot of debates, it became evident that our extensive cooperation with many technology companies nudged us to stick to them further on. Our niche experience was demanded, after all.
Have we transitioned to a new specialization overnight? Not at all.
We have spent the whole summer in disputes about which road to step in. It took us three painful months to reassess our personal values and figure out true motives helping withstand wild winds of entrepreneurship.
Each of us had different reasons to build the agency no matter what. Money was not among them.
3. Lead Generation
Content marketing is a solid way to generate leads.
Content marketing turns into lead generation machine when three conditions are fulfilled:
Blog posts are

research-backed.

There is a focus on

buyer persona.
Content comes in large quantities.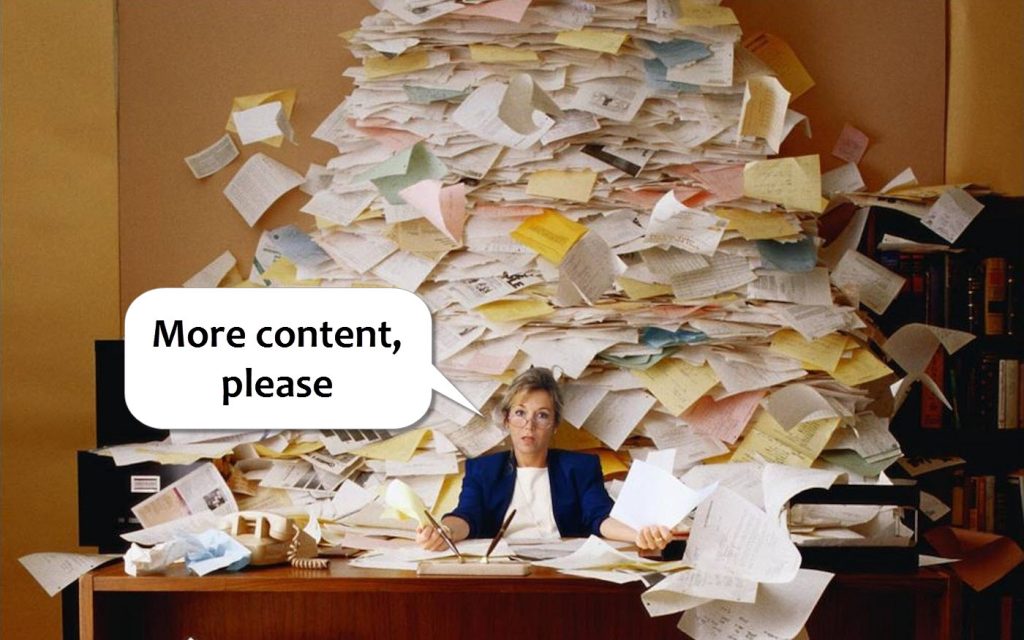 We used to publish 2-3 blog articles per month. The process of gathering information and writing was long and agonizing. After a few months, no significant boost of leads or Google organic traffic was observed.
With such a speed we would get a stable amount of leads and essential Google ranking improvements after five years of hard work. Crap.
Then we got acquainted with Neil Patel, and he opened our eyes.
Currently, Neil is one of the most-read content marketers on Internet. He is also a co-founder of Quick Sprout, Kissmetrics, Crazy Egg and Hello Bar.
With Quick Sprout, it took Neil four years and nine months to hit 100,000 monthly visits. With Kissmetrics and Crazy Egg he reached the same milestone – 100,000 monthly visit – in about two years.
That's how he explains the difference:
"With Quick Sprout, I noticed slight gains when posting 2 pieces of content a week instead of 1. Kissmetrics only started to see big traffic increases when I started to publish 5 pieces of content a week. But with Kissmetrics, we went from publishing 2 a week straight to 5 a week.

This is why Kissmetrics had a much faster growth rate than Quick Sprout.

…If we published 3 pieces of content each day (21 pieces a week), we could easily get our traffic to over a million visits a month over time."
High-quality content isn't cheap. These are numbers Neil shares in the article about Kissmetrics:
"Typically, expect to spend $100 to $200 per post. I know that may sound expensive, but good content is. If you are paying less, you'll see that the quality won't be as high."
Our goal for Kraftblick is to get 100,000 monthly visits next year.
4. Marketing Processes
Women on maternity leave are great part-time workers.
Even though marketing assumes creativity, a big deal of processes administers the course of marketing actions.
When we established the process of searching contact details for email marketing campaigns, dilemma emerged. Who will execute the search on a regular basis?
We needed a dozen of hands to come up with 200-300 emails daily. It didn't make sense to hire ten new marketing specialists in-house. The job was not full-time, and candidates could work from home instead of the office.
Freelancers were not an option because we worked with them before and were not satisfied with the quality of their search.
We posted the job offering (home-based, part-time), and several women at that time on maternity leave responded.
You should know that in our woods maternity leave lasts up to 3 years and many women choose to enjoy it to the fullest. It's not surprising that some of them get bored and decide to find a part-time job.
We were fascinated with how accurate and prompt these women were.
Raising infants develops the ability to do everything quickly and meticulously, and that's probably the reason why women on maternity leave are so good in attention demanding tasks.
5. Time Management
Entrepreneurs are long distance runners.
When we work 12 hours in a row, don't eat and don't have a break, we turn into zombies next day. No energy, no critical thinking, no mood.
It's bad for a company when founders overtime. This leads to burnouts and inability to generate fresh ideas, let alone cope with hardships.  
Life taught us about balance: it's time to work, and it's time to rest. Success comes with persistence and ability to deliver a good work over a long time. When stamina is depleted, the growth stops.
Thereby, our New Year's resolution will be as follows:
NO overtime.
NO work after midnight.
NO work on weekends.
We may break this resolution by the end of January, but who knows.
What findings, amazing or not, have you made throughout the year? Did you enjoy it? What your resolution for the next year will be? Share in comments!

Done with reading? Now you may want to check this: