Can Obsession With Data Make Your Company Go to Pot?
Do you sometimes feel at the end of the workday like your head is completely full? Almost like your brain is melting from the abundance of information?
Later, at home, you look through your news feed and see reports on yet another catastrophe, read interviews, or just surf the Internet watching new memes, and feel like your head is getting even "heavier."
This is sometimes called "information overload." Now there is even a special term for it: "infobesity."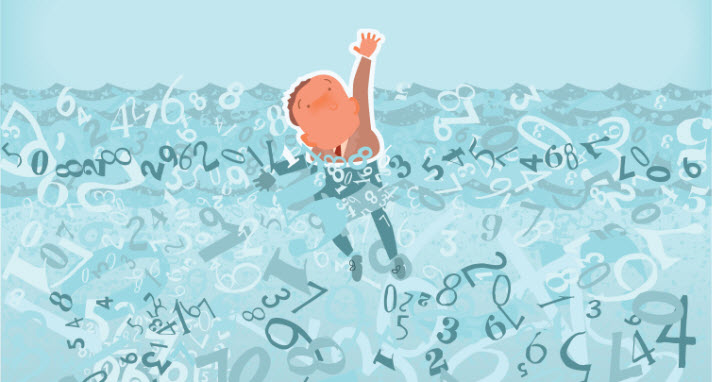 Image Source: www.vizioninteractive.com
According to research, infobesity can harm your mental and physical health; for example, it can reduce creativity.
Moreover, infobesity can harm not only individuals but also company silos and even entire businesses.
According to Conductor's survey, in 2016, 53% of marketing executives said they felt "overwhelmed" by the amount of data in their martech stacks. In 2017, this number grew to 56%.
How Can Kraftblick Help Your Software Company?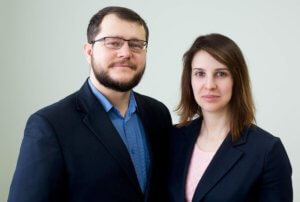 See you soon 🙂
But at the same time, there are many articles on the web that remind us of the importance of collecting data for making smart data-driven decisions.
We decided to find out whether the "infobesity challenge" is really important and if the experts who want to have as much data as possible actually make things worse. We also offer you our solution to the problem.
The More Data, The More Danger for Your Company?
There are cases that confirm that the indiscriminate collection of data can waste money.
For example, Next Step China, a company that offers programs in China for students, professionals and government representatives, wasted money buying a list of emails.
We do not know the exact reasons why the company bought the list. They probably wanted to use it for marketing purposes, such as emailing people to get  leads.
Unfortunately, this didn't work out, and the emails did not bring any positive result. Moreover, the purchase caused harm.
Image Source: www.giphy.com
"By far the worst investment was buying or getting access to an email list; we got ripped off, and would highly recommend all small businesses avoid the temptation of buying an email list no matter how good in 'theory' it may be," said Derek Capo, TokenPay CEO and a founder of Next Step China.
Now imagine how much money an enterprise can lose if the received data turns out to be absolutely useless. We do not have specific company examples, but there are studies that shed light on the magnitude of the problem.
For example, we know exactly how much money American companies lose because some of their data turns out to be useless or mistaken.
Harvard Business Review says that bad data costs the U.S. $3 trillion per year.
There seem to be even more complex situations than just having useless data.
Sara Spivey, CMO of Bazaarvoice, says, "some companies have people in different functions repurchasing data that somebody else in the company has already purchased."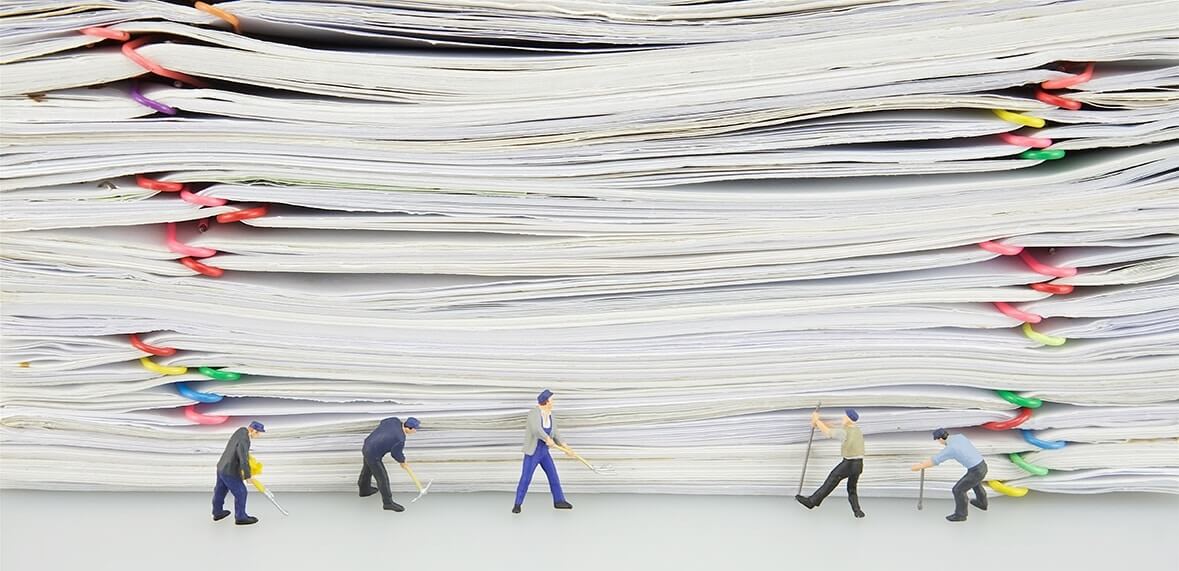 Image Source: www.plixer.com
What if it also turns out that both of these similar data sets are useless?
That said, not everyone shares a critical view on the collection of all available data, so let's get acquainted with the opposing point of view.
Can Infobesity Benefit a Business?
There are businesses that may be interested in collecting as much data as possible because they monetize their customer data sets and sell them to third-party companies. Many experts believe that such an approach can result in good incomes.
According to Economist Intelligence Unit, 60% of professionals feel that data generates revenue within their organization.
Some marketers also believe that any data can be useful in their work because you never know what may come in handy.
Matt Stockbridge, growth analytics manager at Mondelēz International, confirms that fears about Infobesity may be largely exaggerated.
Here's what he says about the company he works at: "Using the data well, we are looking to invest more in media and advertising than ever before. Data has been an enabler for us, not something stopping us from advertising."
Thus, the abundance of data can be beneficial if it is gathered and applied wisely.
Here you can read an exciting debate between scientists discussing whether a large amount of data can have a negative impact (this is not easy reading, so be prepared to suffer a bit).
Most of these scientists confirm that in any situation it is better to approach data collection selectively.
Now let's discuss how best to collect data so that it is useful.
Why Is It Better to Collect Data Selectively?
In our opinion, the best approach to data is to collect it selectively. This means that you do not need to try to collect all data that is available. Gather only that data that is of particular interest, for example, data that is important to your analytics.
"Just because you can measure something doesn't necessarily mean that it is the right thing to be measuring," reasonably states Andrew Warner, Monster CMO.
You should collect only the data that will be useful for obtaining specific marketing metrics. For example, if you need to track the effectiveness of a PPC campaign, collect only the data related to this campaign (the number of clicks, ad spend, etc.).
After all, you are interested in receiving the data that will help improve your future PPC campaigns—data that has a direct and practical application.
Also, if you need a list of emails, you're best off not buying such lists from third-party companies, which most likely will result in you just throwing money away.
The fact is that the people to whom you send emails would most likely be seeing your brand for the first time.
These people may not even pay attention to your messages because they do not know you yet.
It's better to collect the emails yourself just by providing your readers with relevant content.
Image Source: www.giphy.com
For example, we use the content locker, a simple tool that allows us to collect our readers' emails. The readers leave us their personal data, and later we include the emails in our newsletter.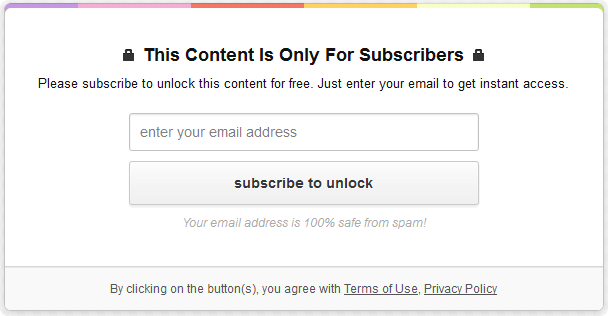 This is the locker by Opt-In Panda that you can see on our blog.
In this article, you can read in detail about which locker is best to choose and where to place it.
Yes, it's a long and complicated method, but in this way our readers naturally become leads.
Key Takeaways
The abundance of data and information can harm not only a single individual, but also a whole business.
For example, the pursuit of data may make a company waste large sums of money, as acquiring the data won't necessarily bring benefit.  Some companies may even buy the same set of data twice, losing significant amounts of money.
Data collection should be approached wisely (like everything else in this world), without going to extremes.
For example, while analyzing your marketing activities, you should choose specific metrics and collect only the data that will help your analytics.
Also, it is better not to buy emails for sending marketing messages, as these can be ineffective. It is better to collect email addresses through relevant content.
What is your approach to collecting data?
Done with reading? Now you may want to check this: