Ten Ways To Stand Out in a Crowd of $25-$50/h Software Outsourcers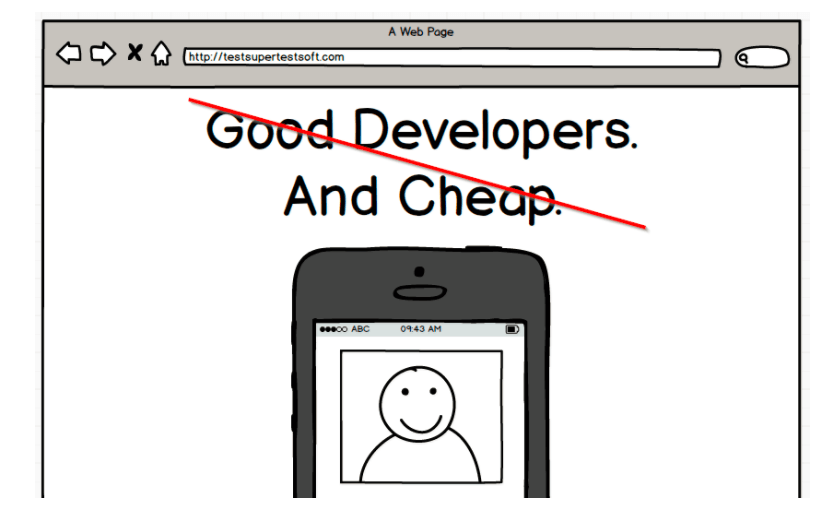 In the highly competitive market of custom software development, adding a special twist to your appeal may be just what you need to attract potential customers and persuade them to pick your company out of a crowded field.
Your website plays a defining role in attracting customers since it represents the public face of your company on the web.
Even simple improvements in your landing pages may help draw dozens of new customers.
We've gathered some of the best, field-proven ways of ensuring that your landing pages attract customers, through correct positioning.
We'll share them here, together with examples of titles and pages to give you a better idea.
Here are some possible benefits to roll out on your site to capture the attention of potential customers.
1. We are cheaper
The customer's pain point: Software developers are awfully expensive.
Today, almost all software outsourcing companies point to the advantage of low cost in marketing themselves, one way or another.
But that can take you nowhere when you consider:
It's well-nigh impossible to underbid software programmers from developing countries such as India and Pakistan. There is a limit you can't fall below, as it would mean working at a loss.
Excessively low price attracts bad customers. Good software development companies are like doctors, able to heal what's ailing the customer. Very few people facing a serious illness make a beeline for the cheapest doctor.
Nevertheless, if your company is masochistic and you've unanimously decided to emphasize low price, a good offer might look like this.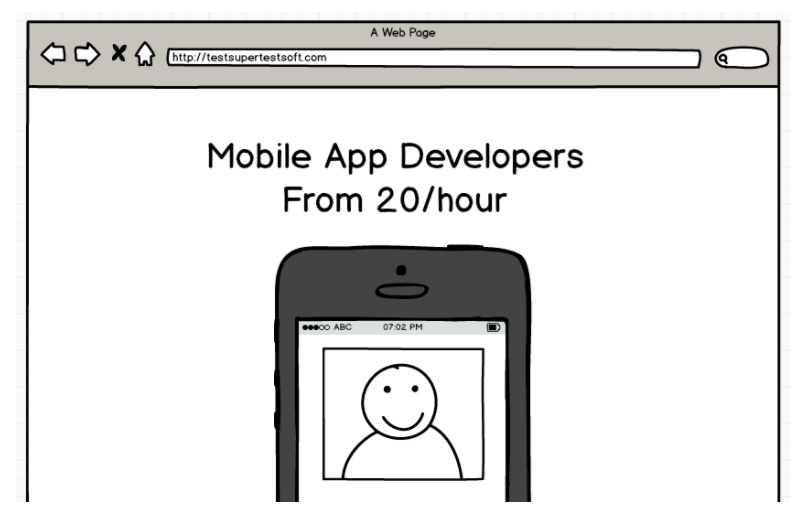 2. We are in touch during your working hours
The customer's pain point: The project is delayed because of poor communication. This point becomes especially acute when a customer and the software developers are in vastly different time zones.
For many customers, having time slots when they can easily get in touch with the developers is critical. An 11-hour time difference can create a serious bottleneck.
Within Europe, everything is more or less easy, as the time zones are close. But when working trans-Atlantic with customers from the USA, time differences can cause problems.
Note that it's hard to achieve a significant competitive advantage by putting your developers through sleepless nights, as customers on the other side of the globe probably have other options.
For instance, in the United States, Latin American companies are more likely to be in similar time zones.
However, if you somehow managed to solve this problem (night shift schedules, etc.), be sure to mention it.

Nothing special, but compared to India it's good.
3. We speak English well
The customer's pain point: Even if you perfectly know the requirements of your project, you can't communicate them properly to a "deaf-mute" developer.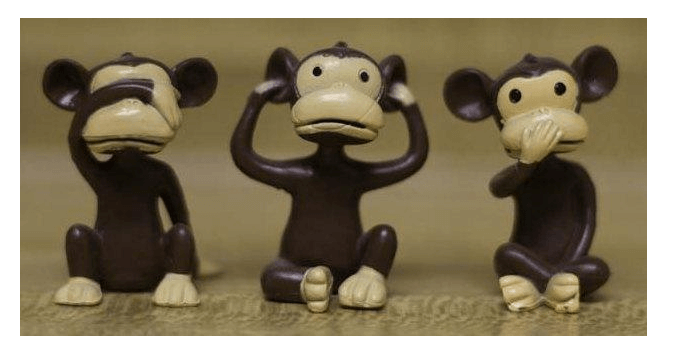 It's a long-standing problem. Though the advantage of strong language skills can be exaggerated, this is still an important point for customers.
Needless to say, as software developers communicating internationally, you should know English, but it may be worthwhile to mention that your company doesn't have a problem with this.
Merely saying so isn't enough, however.
It's helpful to provide evidence, such as "90% of our developers have passed the Test of English as a Foreign Language (TOEFL)."
4. We offer high-quality services
The customer's pain point: Months of development have produced a product that still isn't usable because of bugs.
Referring to the high quality of your work is a popular way to seek an advantage. It's always mentioned by those who don't want to be "cheaper," but can't come up with anything more appealing.
The problem is, the word "quality" is too abstract. Everybody has their own concept of what that means.
For some, quality means zero bugs, while others think it means developers saying, "We try our best."
So, don't be vague.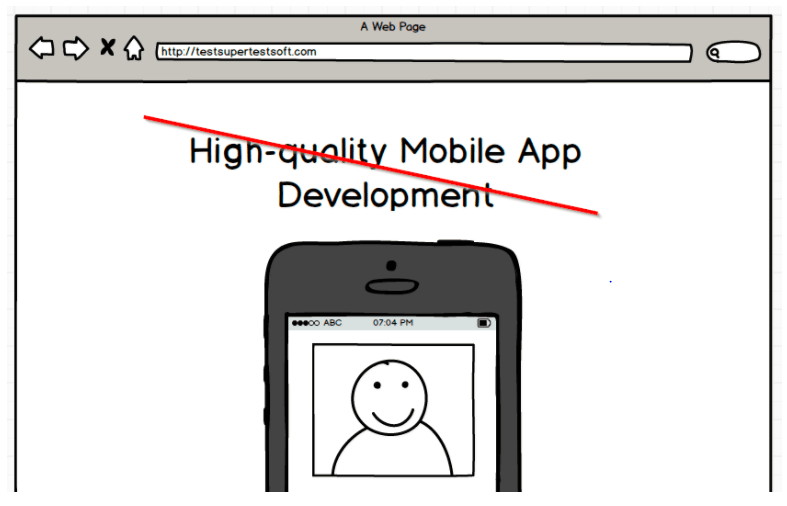 How can you demonstrate that your company is the genuine article?
Here are some possible variants:
The company is certified to a certain standard:
"Top Mobile App Developers. Quality confirmed by ISO-xxx standard."
The company has a good score in independent rankings.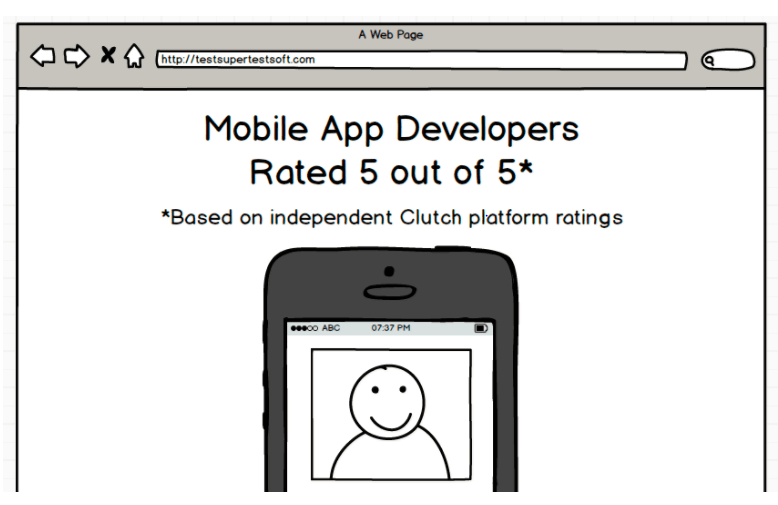 Any other data-based indicators that suggest good quality, for example, Toptal.

5. We do the job quickly
The customer's pain point: There are so many delays in the development process that the project is losing its applicability.
Speed is best for appealing to customers that are early-stage startups striving to enter the market as quickly as possible. Here's how the title might look on your website.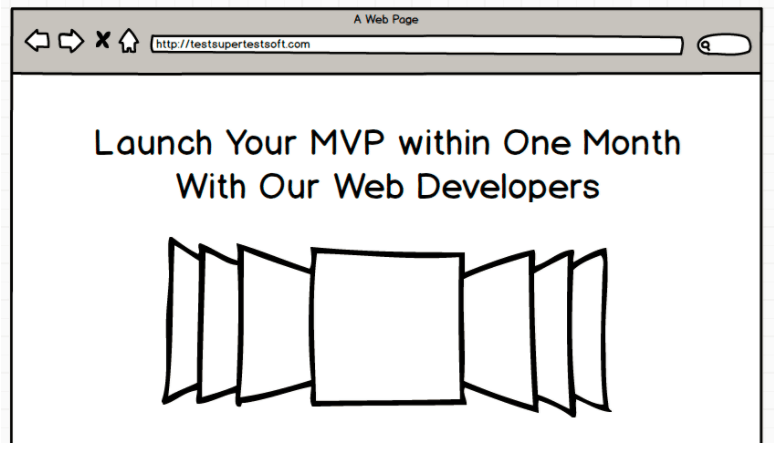 6. We are a well-known and reputable company
The customer's pain point: We don't want to rely on an unknown contractor who's just entered the market.
A well-known name allows you to establish trust and set higher prices, not to mention fueling your ego.
How Can Kraftblick Help Your Software Company?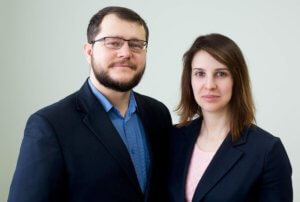 See you soon 🙂
Needless to say, achieving that kind of brand awareness is a long, painful and expensive process, as your "brand" isn't merely a five-star rating on Upwork.
Still, here are some helpful hacks:
Show a list of notable customers and steal a pinch of their glory for yourself.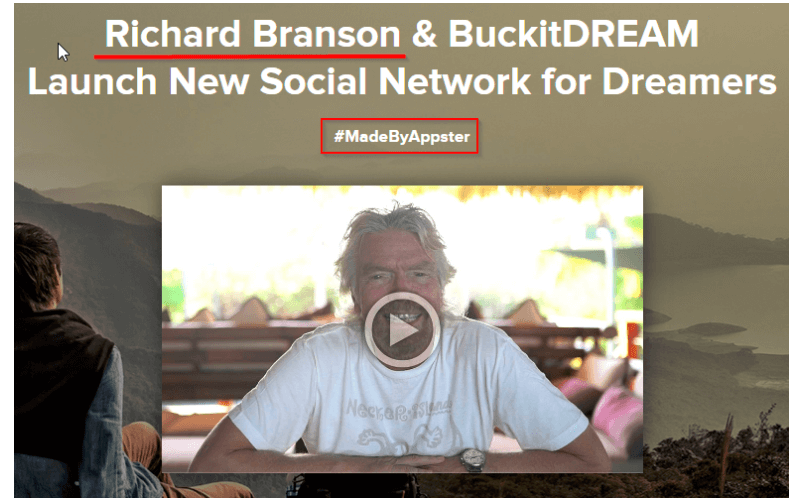 Create a block titled "As seen on" (or "Featured in").
In this block, you can collect the logos of respected media that have mentioned or written about your company, or at least referred to one of your articles. Just like this.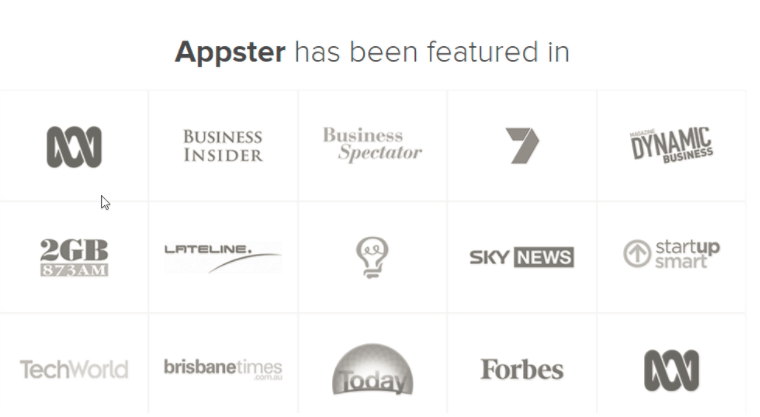 Mention any partnership with well-known companies.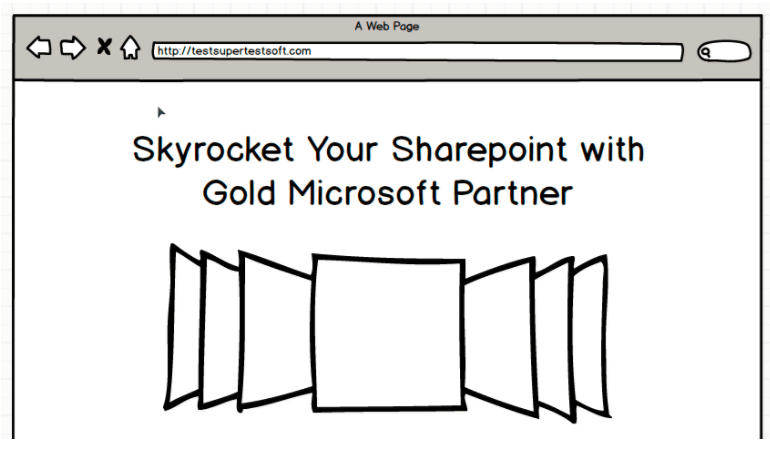 7. We are a reliable company focused on long-term cooperation
The customer's pain point: The contractor may disappear with a prepayment, not having completed the work.
For enterprises hoping for great results, there is nothing more crushing than hiring a software developer who walks off into the sunset at the first opportunity.
So, this is how you can demonstrate you're not like that.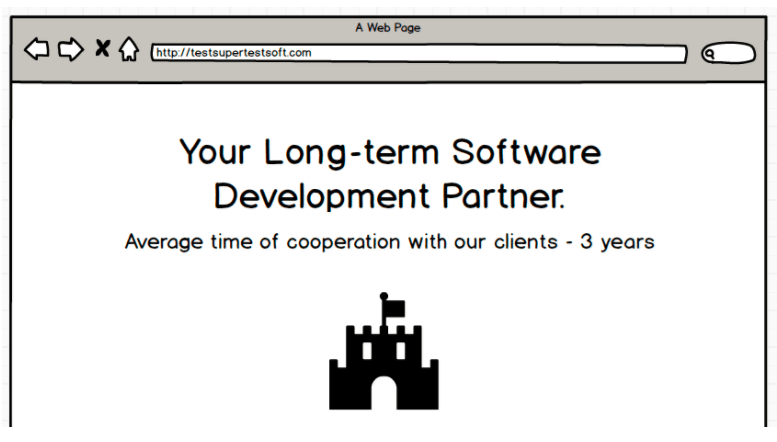 8. We have deep expertise in your sphere
The customer's pain point: You have to pay developers for the time they take to understand your niche.
Expertise in the customer's field is a serious advantage.
First, the customer understands well that someone else has already paid for your initial research and mistakes.
Second, you will be able to understand business goals better and speak the same language as the customer.
Usually, the narrower your specialization is, the higher your conversion rate (into leads and orders) will be. Too narrow a focus, of course, may cause you to lose other potential customers.
Still, it won't hurt you to position yourself as an expert in several niches (if you have the relevant experience, of course).
Here's how it might look:
high proficiency in some industry/domain, for example, healthcare, logistics, marketing
focusing on a specific niche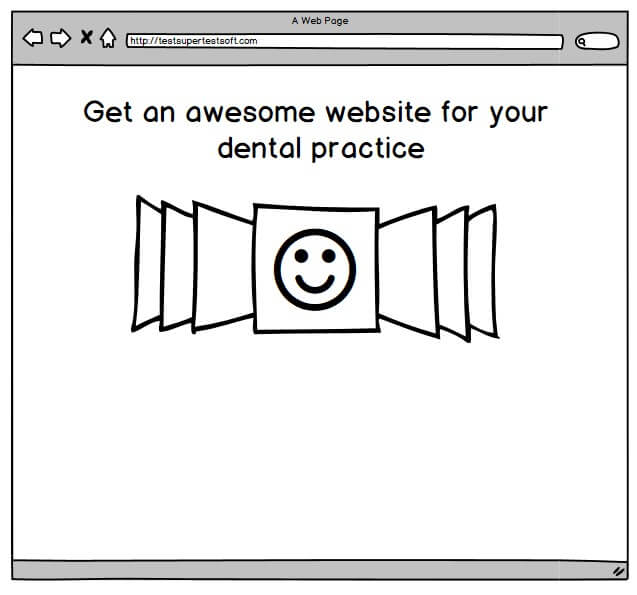 9. We have experience with products and technologies
The customer's pain point: We don't want to hire freshly hatched chicks, who don't know what they're doing.
Mentioning the tech stack is a traditional advantage. It is often not an advantage at all, but simply the first thing to demonstrate to customers:
"We've been developing iOS Apps since 2008"
"Each of our developers has 40 years of experience in Ruby on Rails"
The problem of such positioning is that everybody does it.
To describe your experience with standard technologies as an advantage is not unlike a runner touting the fact he has two legs.
So, what to do?
You may be experts in rarer products and technologies that are now gaining popularity.
There is a simple way to find out which technologies and products provoke interest. Go to Google Trends and type in the keyword you are interested in.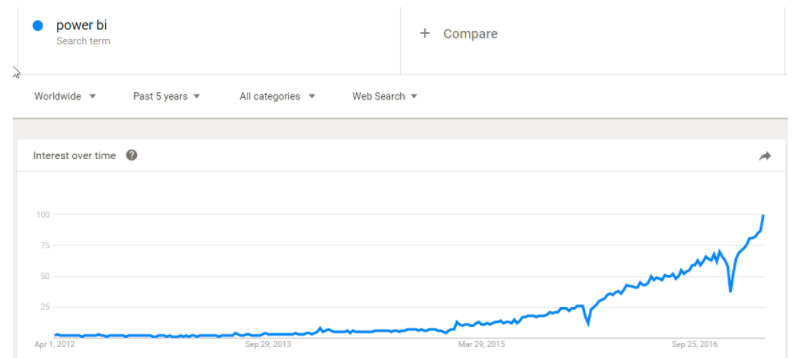 This allows you to catch growing trends and tendencies.
Google Trends shows just the relative popularity of search queries. So, if you want more exact figures, go to Keyword Planner in Google Ads.

10. We solve business problems
The customer's pain point: Developers think only about the beauty of their code, without caring about the result from the user's point of view.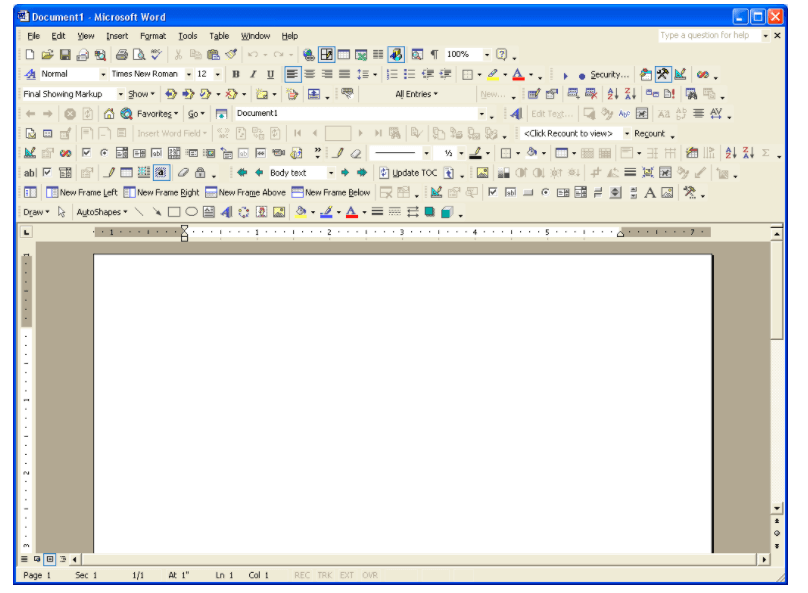 You need to think like the ordinary user.
The software is being developed for a reason, and it should always solve some business problem (although sometimes it's obvious the solution lies in cutting the budget).
Fortunately for you, working with real business needs, not just cost-cutting, is a weak point for many software outsourcers. They'll send their T&M Java specialists off on a project for years, and everything else can go to hell.
What you can do:
1) Make a list of business problems that are solved by the software you are developing now.
2) Spread the word on your website, your blog and via cold emails, mentioning that you are able to solve these problems. For example,
"We help logistics companies decrease labor costs with custom resources planning systems"
"We help retailers increase online sales by developing mobile apps"

Last Words
In a competitive market, it's vital to position yourself correctly to stand out from the crowd of faceless competitors.
A focus on low prices and abstract "quality" is not the best way to stand out.
Even if you have already come up with ideas, your content and presentations should be backed up correctly with proper positioning.
Promises aren't enough. To build your business, if you've declared certain advantages, those expectations must be met, every time.
Done with reading? Now you may want to check this: