IT Marketing Meetup:
Get More Leads For Your Software Company
Minsk, May 15 (Tuesday), 7pm
(Prior registration is required)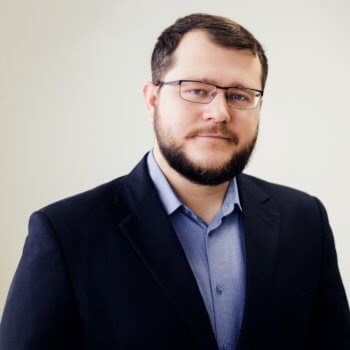 Eugene Grudanov
Partner at Kraftblick
Created Marketing Strategies and Action Plans for 20+ software companies
Part 1: How To Take The Best of Marketing Strategies of Your Competitors [On The Example of AppsterHQ]
Time slot: 7-7.45pm
What will be covered
1. How to discover marketing channels and specific activities that bring leads to your competitors
2. What exactly the guys from AppsterHQ do to get Startups and Enterprises leads
PPC budgets and keywords
SEO activities
Most successful blog posts
You'll benefit the most
… if you are engaged in marketing activities in any Custom Software or SaaS company.
Part 2: What You Need to Know about PPC Advertising for Software Companies to Avoid Wasting $$$
Time slot: 7.45-8.30pm
What will be covered
1. When you Do NOT need to invest in PPC.
2. How to plan your PPC budget.
You'll benefit the most
… if you tried AdWords or other PPC channels before and weren't satisfied with the outcome. Those interested in giving PPC a try are also welcome.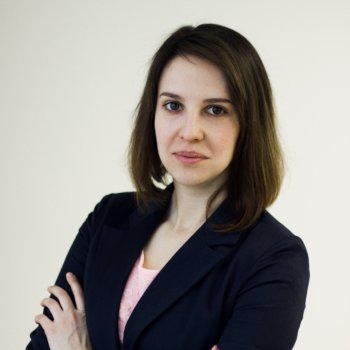 Irina Tsumarava
Partner at Kraftblick
Responsible for PPC strategies of Software companies spending $1,000,000 annually in total
Why are you organizing this event?
We want to share our knowledge with IT companies in Belarus (until recently our knowledge spreading was limited to paying customers).
Why is it in English?
And why not? We think it's more fun 🙂
Note that the audience size is limited. You need to book a spot and receive a confirmation.
Location
Pobeditelei 103, Victoria Olimp Hotel, 2nd Floor, Conference Room Calgary, Minsk, Belarus
Kraftblick is a Premier Google Partner.
We are rated 5 out of 5 stars on Clutch.
Our thing is development of marketing strategies, SEO, and PPC for tech companies – both custom software and SaaS. We share our insights in Kraftblick blog.