Content Marketing Strategies for Lead Generation That Will Not Work in 2017
When you notice that your content marketing efforts bring in fewer leads and your traffic is constantly decreasing, you know that it's time to improve your content marketing strategy. 
In this article we will describe some of the content strategies that will not work in 2017, and describe what you can do instead to achieve success.

1.Targeting Everyone
There are two traditional approaches to audience targeting:
Specific targeting

employs a strict set of parameters such as age, gender, location, job position, and so forth. 

Such an approach leads to targeting a more narrow audience that is likely to have more interest in your product  than the average person, provided that the targeting is done correctly.

Broad targeting

aims for a wider audience and is often used when you don't know specifics about your potential clients or just want to analyze the overall market situation.
While both of these approaches are accepted, the second is already irrelevant in 2017.
Why Doesn't It Work?
If you're targeting too broad a demographic group, you may reach people of completely different ages and interests. This makes it much harder to determine who needs your product or service and might buy it.
How Can Kraftblick Help Your Software Company?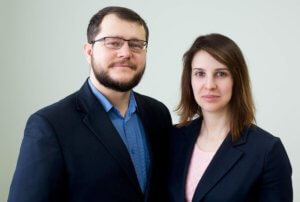 See you soon 🙂
Experts confirm the effectiveness of specific targeting and believe that it's impossible to succeed without having a clear image of your perfect customer, or buyer persona.
Andrew Gierer from Price Intelligently says,
"without quantified buyer personas you may as well set your revenue on fire."
What to Do Instead
Segment your audience based on location, interests, age and other factors. Doing so will give you a clear picture of your ideal customers and let you understand their needs.
Let's take, for example, millennials, people born between 1982 and 2000.
The total number of millennials in the USA is 83.1 million, representing more than a quarter of the nation's population. Thus, if they are targeted effectively, they can bring a lot of money to your company.
Jayson DeMers, Forbes contributor, gives advice on how to target Millennials successfully:
Do Not Sell
Millennials want to make buying decisions themselves without being confused by direct selling messages.
A whopping 84% of millennials don't trust traditional advertising, so any attempt to advertise to them directly will fail.
Instead, use content marketing to inform, entertain, or provide value to your readers, with conversions as a secondary consideration.
Get on Social Media
Social media presence is a must to reach millennials.
63% of millennials stay updated on brands through social networks, and 43% have liked more than 20 brands on Facebook.
Posting regular updates on your company's Twitter, LinkedIn or Facebook profile will allow you to engage millennials with your brand.
Keep Everything Mobile Friendly
90% of millennials have a smartphone, — most of whom (93%) use it to access the Internet, and 53% own tablets.
You should know how your target audience behaves, and consequently, find the best channels of content distribution to catch their attention.
2. Relying Only on Word-of-Mouth
There is a widespread belief that a good product is the only marketing strategy you need. If you have a great product, word-of-mouth will do all the marketing work for you.
But it doesn't work this way.
Why Doesn't It Work?
You may greatly benefit from word-of-mouth, but the problem is that it is a hardly controllable strategy. If something goes wrong, word-of-mouth may lead to problems with your brand image. It's not just good news that spreads this way; so do failures, scandals and other negative events.
For example, there is research showing the negative effect of word-of-mouth. It proves that negative word-of-mouth may damage a brand's reputation, decrease traffic and lower brand popularity.
What to Do Instead
Instead of relying on unpredictable reactions about your product, provide more control over word-of-mouth.
Make use of influencer marketing, which is growing in popularity in 2017.
Tapinfluence.com defines influencer marketing as –
"…a type of marketing that focuses on using key leaders to drive your brand's message to the larger market. Rather than marketing directly to a large group of consumers, you instead inspire / hire/pay influencers to get out the word for you."
Influencer marketing is done with the help of thought leaders, — people who earned a great reputation in the industry due to their expertise or achievements.
How Do You Reach Out to an Influencer?
Check influencers' profiles on Twitter, Linkedin and other social networks to be aware of their interests and learn about the content they post.
You may compliment them on articles, videos or posts that you liked, while at the same time unobtrusively providing a link to your content if the topic is similar.
Don't expect that all influencers you've chosen will reply to your messages and comments. Your message and a piece of content you want to promote will need to be really catchy and stand out for an influencer to notice you from among thousands of generic messages.
You may also try guest posting, which is being published on specialized blogs and big-name reliable sources known for quality content.
Find the most authoritative and reliable blogs and websites that write about your business specialty. Then find the contacts information for the editor-in-chief or any other people responsible for content marketing, and suggest your blog topics. If your topics are creative and interesting, you may get approval to be published.
After being published on one of the popular blogs, a lot of people will read your article and become familiar with your personality, allowing you to stand out from among similar companies. You will have a higher chances of being treated as an expert and becoming an influencer in the future.
3. Using Mass Email Marketing
Mass email marketing litters our email boxes spam.
I personally delete most such emails without even opening them; only a few catch my attention. These are usually personalized and provide information I am interested in.
According to a study by Pew Research Center, 90% of millennials use the Internet to send and receive emails at least occasionally. They don't pay attention to marketing emails.
Why Doesn't it Work?
There are two reasons why mass email marketing failes:
It provides very little context.

There is an unspoken limit to the number of words you may use in your email. Your message should be very short, as people will not even consider reading a huge amount of text.. They will simply delete the email.

It provides minimal ROI

in comparison to specifically targeted emails.
According to Statista.com, the open rate for e-mails with a personalized message in 2016 was 18.8%, compared to 13.1% without any personal reference.
Mailchimp suggests that segmented email campaigns have an open rate that is 14.32% higher than non-segmented campaigns.
What to Do Instead
Segment your email contacts into lists based on demographics, interests and behavior on your website.
You can then send your emails to the right audience, and consequently, achieve greater returns on your investments.
Another option for making your messages more personal is to breathe new life into direct mail marketing.
In today's digital world business people underestimate the power of direct mail, because a lot of companies continue sending tons of handouts only for marketing goals.
Only a few companies send personalized letters, so this. At the same time, it is an opportunity to stand out from the crowd.
Personal letters are a more effective means of distributing your content and engaging potential clients with your brand.
InfoTrends statistics show that 66% of direct mail is opened, and 82% of direct mail is read for a minute or more.
By sending direct letters, you have a lot more opportunities to grab readers' attention and communicate the benefits of your product.
Take Wufoo, for example, a software company that uses hand-written direct mail to thank their customers for using their service. People definetely remember such a unique experience.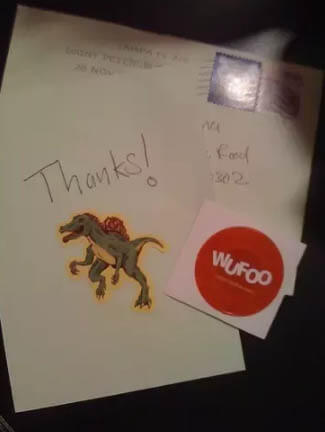 source: quora.com
4. Relying Only on Text Content
The value of text content is steadily decreasing because of the growing popularity of visual content. Content Marketing Institute statistics show that 55% of B2B marketers prioritized creating visual content assets in 2016.
source: contentmarketinginstitute.com
Why Doesn't It Work?
People perceive visual elements much more readily than text.
The latest research shows that 65% of people are visual learners. Moreover,
"90% of information that comes to the brain is visual, and presentations with visual aides are 43% more persuasive".
What to Do Instead:
Videos and illustrations have become some of the most successful types of content for grabbing people's attention.
Animoto.com states that
"4X as many consumers would prefer to watch a video about a product than to read about it."
At the same time, Springerlink research says,
"people following directions with text and illustrations do 323% better than people following directions without illustrations."
Of course, we are not telling you that you should exclude text content completely. You can refresh your existing content, for example, with vivid and memorable images, screenshots, memes, videos, or infographics.
Conclusions
In 2017 it's impossible to succeed if you don't know what is going on in content marketing and continue using strategies that aren't up to date.
These marketing strategies may ruin your business in 2017:
Targeting Everyone
To not lose time and money, you need more specific targeting. Define the demographics and interests of your potential customers and choose different approaches for different groups of people.
      2. Relying Only on Word-of-mouth
Word-of-mouth isn't enough any more, and this form of advertising is hard to control. Use influencer marketing to launch and control word-of-mouth. Try guest posting at reliable sources to build your brand image. Comment on blogs, topics and forums to create social presence and communicate the benefits of your product.
      3. Using Mass Email Marketing
Nobody read huge emails, unless they are extraordinary. Personalize emails according to the interests of your target groups. Send personal letters instead of emails.
      4. Relying Only on Text Content
Don't bore people with too much written information. Visual content is better perceived, so create visually engaging content: add images and videos, create infographics, and make webinars.
Done with reading? Now you may want to check this: