9 Techniques To Find Content Ideas for B2B Blog
Recommendations for marketing teams experiencing writer's block.
There are a few misguided beliefs like "there is nothing to write about" or "I think I'm probably a bad writer" that can stop your marketing team from creating a quality content.
Do not forget the cornerstone of B2B: businesses are created to solve problems. In this article, we will share efficient techniques we use in Kraftblick to find ideas for blog posts. Feel free to borrow and adapt them to your B2B environment.
How Can Kraftblick Help Your Software Company?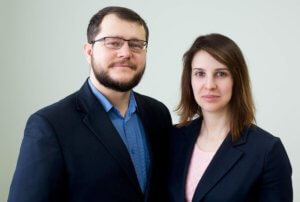 See you soon 🙂
Just remember that B2B sales cycle, unlike B2C, is an extended process. It does not come down to one single action.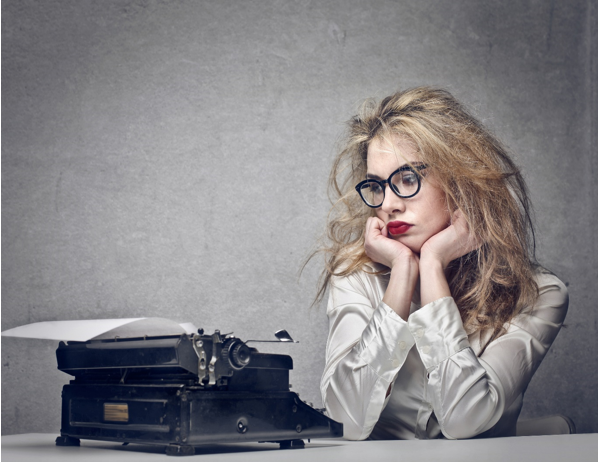 In search for content ideas
1. Buzzsumo
Buzzsumo is a unique finding for a B2B company, as it provides you with the freshest and most shared content in the given sphere.
This is how it works: type in your request (for example, "aerospace engineering") and press "Go!"

Buzzsumo will show you then the most shared content related to your niche sorted by the total number of shares (or by the number of Facebook shares, for example).
Now you can choose one of these topics, study it and conduct a more detailed analysis of the problem, write your own piece of opinion on the given topic or even take a contrarian view.
2. Comments
Review your blog comments, because any feedback from readers will give you inspiration. See what readers are looking for and need help with.
But, what if you do not receive many comments?
Well, I can propose the following options:
Check a popular blog in your niche.
The issue is that blogs of inspirers in your niche collect dozens if not hundreds of comments. Looking through them, you can spy for many interesting things for future posts.
Ask a question in your newsletter.
It makes sense when you have a sufficient volume of subscribers.
Note: "A sufficient volume" is quite a loose concept. Consider the fact, that not all of your readers will open your email. Try to determine the appropriate number of subscribers on your own.
Ask your potential customers what they are struggling with as soon as they sign up to your newsletter.
3. Quora
Say "Hello!" to this incredible service.
Browsing through its archives of questions can be very useful. Just choose a topic, which has a relation to your blog's niche.
Quora then will show you a bunch of recently asked questions and answers connected to these questions.
The users' interest level and answers you see will help you judge if the idea is worth expanding into the full blog post.
4. Twitter Search
Monitor Twitter for keywords and hashtags related to your industry. That is a way people search for tweets with a common topic. This method will give you an opportunity to get ideas in real time.
Just type in the search box what you are interested in and look for content ideas.
5. Interviewing
Why not?
Choose a company that falls under the definition of your potential customer and ask its decision maker for an interview.
Inquiring about challenges he or she faces in this position will not only produce a nice piece of content – it will also provide you with a load of answers you can later convert into possible ideas for your blog. What is more important – the interview will make you understand clients' needs deeply and serve them better.
In addition, do not forget to record the interview. It is important to have a record of the interview, because you can just forget the details after a while.
Interviewing can also bring you a list of useful connections. For example, if you interview a decision-maker of a software development company, you could be asked to act as a beta-tester of their product. That option, in the long term, will give you a chance to turn your interviewee into your client.
Check this and that blog posts in order to get an idea how it looks like.
Upcycling your content
Based on November 2014 polling by eMarketer, B2Bs should keep presentations, webinars and case studies top of mind when generating content ideas. These ranked as the three most effective content marketing tactics among US B2B marketers.
If you totally run out of ideas, you can use various methods for delivering your existing content to increase visibility and your reach. Just post the same content on various platforms in different shapes. For example, you can turn your blog post into a form of presentation and upload it to Slideshare. Here is a list of methods for your attention.
6. Case study
One of the greatest way to tell the world how valuable your services are.
First of all, it is necessary to make a case study which is specific to a particular segment of your potential audience. Look at your portfolio: if most of your clients are connected with finance industry, write about insurance or credit card company you helped.
Your main goal is to make your readers feel that you are an indisputable expert in their industry, that you understand their problems and that your services will make their life much easier.
Also, do not forget about logos, charts and diagrams to bring that case study to life.
7. Slideshare presentations
A little word in favor of this service: SlideShare receives 3 billion presentation views per month. It is the world's largest community for sharing presentations. It offers users the ability to upload and share them publicly or privately.
Here is an example of Kraftblick presentations.
Slideshare content is the perfect addition to your multimedia portfolio of visual, audio, video and written content.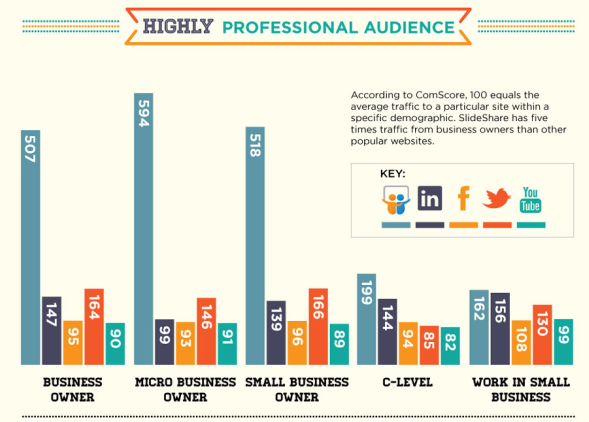 In order to learn about Slideshare essentials, check Mauro D'Andrea's suggestions concerning the right use of Slideshare.
8. Webinars
62% of B2B marketers use webinars to generate leads, ReadyTalk claims, as they do not miss an opportunities for engagement and brand awareness.
A research from Eccolo Media found that 34% of US B2B decision-makers used webinars to help them evaluate a potential purchase in 2014. That was up from 29% the previous year.
Note that it is extremely important for the webinar presenter to be compelling and charismatic to prevent listeners from being bored and therefore multitasking.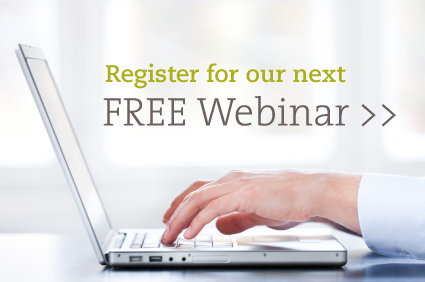 Webinars help audience know your brand on a personal level because of real time conversations, so consider scheduling time for a Q&A session after the webinar in order to integrate an interaction process in your presentation.
One of the webinar advantages is that you can put a recorded version on your website.
Another one is generation of email lists, as webinars need a person to sign up with his or her email address.
Joby Blume has a lot of great tips how to make your webinar worthy of attention.
9. Podcasts
Adobe used a strategy of telling their stories through podcasts. The software giant now turns its white papers into podcasts, appealing to those who do not like reading lengthy documents in PDF format. According to Adobe's vice-president of experience marketing, Alex Amado, the podcasts have received 6 times more downloads than the PDF files.
What is a podcast? It is an mp3 file, which is available for downloading. The issue is that you will need some soft to record and edit your podcast. For example, check this free multi-track audio editor.

Next option is choosing a hosting service for your audio files. There are many free or non-expensive options like Libsyn and Hipcast.
Check out Cliff Ravenscraft's great tutorial on creating podcasts.
Conclusions
Sometimes it seems impossible to find new ideas for any worthy piece of B2B content. As we have explored in this post, this concept is incorrect.
Your marketing team can easily come up with ideas choosing one of the proposed methods.
Keep in mind that there is no need in creating a unique piece of content every time — think of how to reshape the facts you gathered in the past and share it
Done with reading? Now you may want to check this: