10 Ways To Get New Clients for Software Development Company
"What should I do to get leads?" is a common question for many software companies. And it's probably the most difficult one for this industry.
What we know for sure about software development is that every year brings new IT solutions and products to the market.
But as much as developers love breakthrough innovations, they tend to disregard the importance of marketing or be unsure about its mighty power. In a real life, however, the ability to deliver "world-changing" solutions is not persuasive enough for decision-makers to open their corporate wallets. Every IT software development vendor has to promote the expertise of its team!
How Can Kraftblick Help Your Software Company?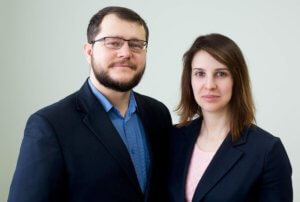 See you soon 🙂
To help IT providers polish up knowledge in this question, Kraftblick team has prepared the presentation showcasing 10 ways for software development companies to acquire new clients from the Internet.

What marketing channels work best for your IT company? Share your success and failure stories ("failure is success in progress" according to Albert Einstein!) in the comments.
Done with reading? Now you may want to check this: