How to Create a Digital Marketing Strategy for a SaaS Company to Get Leads, Not Pain – Part 2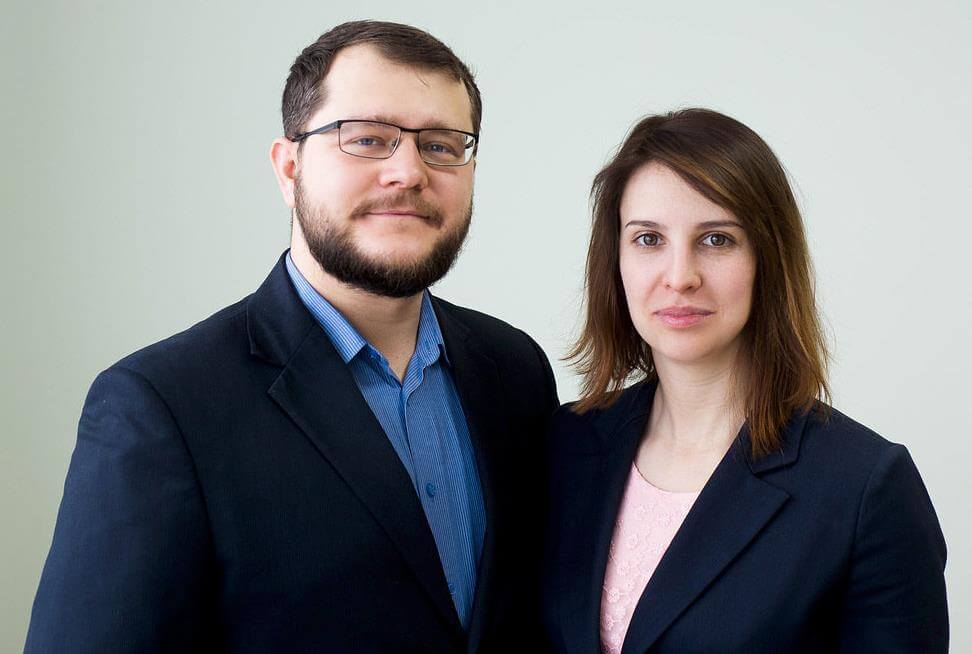 In Part 1 of our step-by-step guide, we talked about the creation of a marketing Discovery Plan and why SaaS companies need it.
At the first stage, you should analyze the actions of competitors – in niches with established stable demand.
To do this, you first compile a list of competitors for analysis (here we share recommendations on how to do this). When the list is ready, you should collect information about competitors (starting with PPC).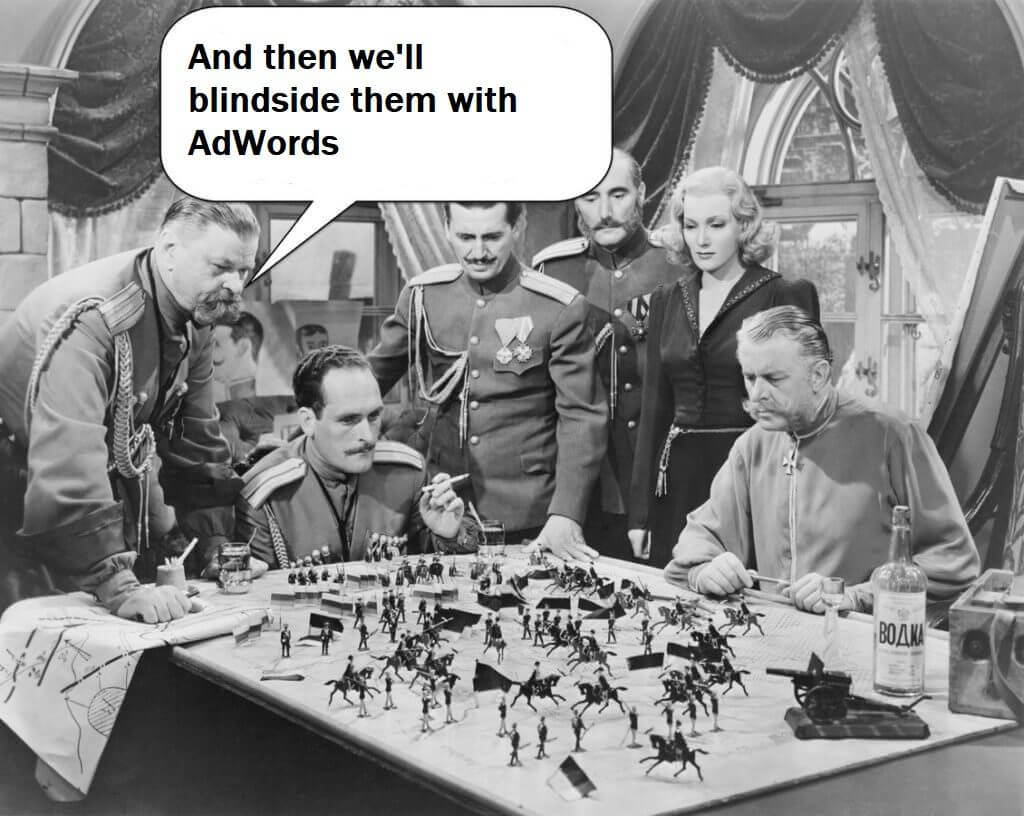 Now you should have data on how competitors invest in PPC: how much money is spent per month, how their budgets change during the year, what keywords are being used, what their text ads look like, and whether they use banner advertising.
The content of Part 2:
Step 3. Analyzing the Websites of Competitors
What you can check:
Headers and call to action (CTA) — especially on the main pages
Menu structure
Site structure
Lifehack: the easiest way to see a website's structure is to check it through the Sitemap file.
How Can Kraftblick Help Your Software Company?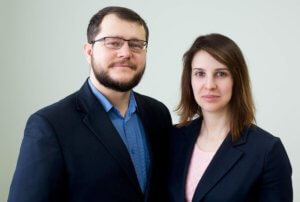 See you soon 🙂
This can be done in one of two ways:
One is to look for a link to the sitemap somewhere in the footer:
This is what a sitemap usually looks like: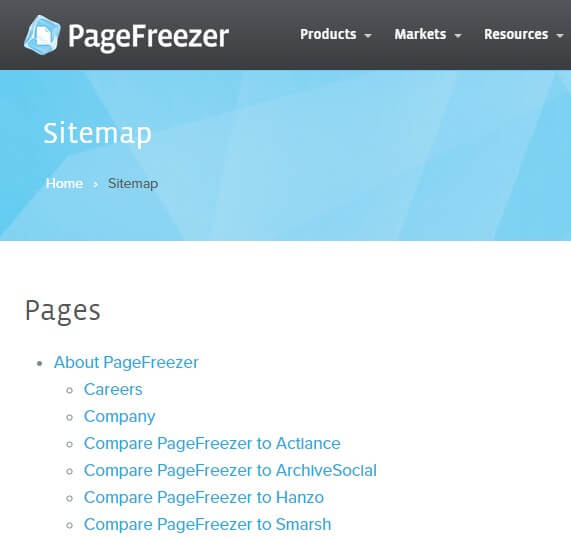 Another is to enter the words "site:website.com sitemap" in Google without quotes. Usually, your desired file will be shown among the first results.

You should pay close attention to what competitors are working on right now.
Particular attention should be paid to the latest updates of competitor websites. Checking fresh blog posts is usually not difficult, because in most cases all dates are visible.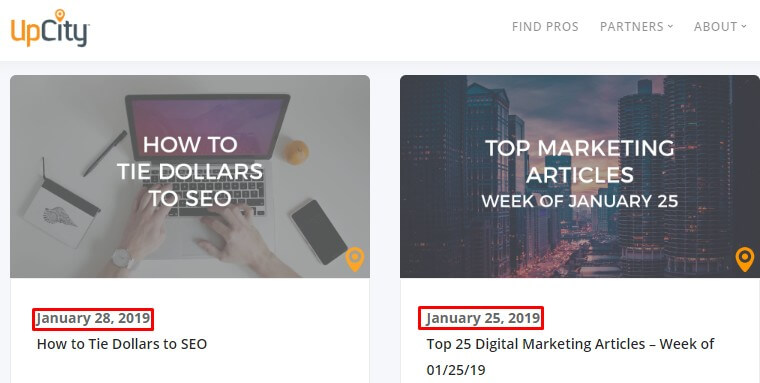 Seeing which new commercial pages have been added to a website may be more difficult.
To do this, you can use one trick.
Enter "site: competitor.com" in Google, and in additional search options, specify dates. For example, you can filter the data for the last three months: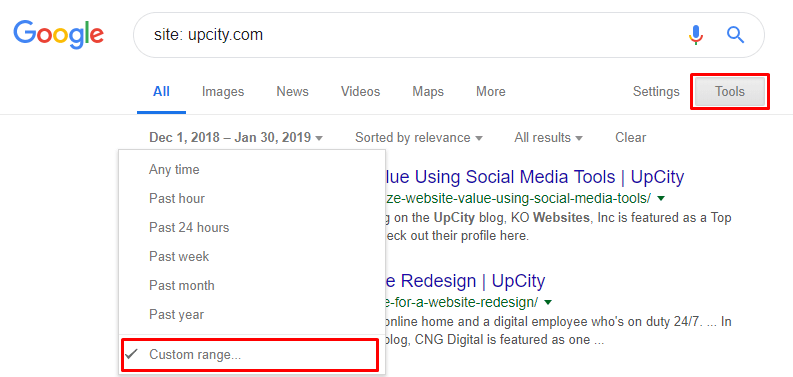 Google will show pages that have been modified or added recently. This will give you an idea of which way competitors are moving.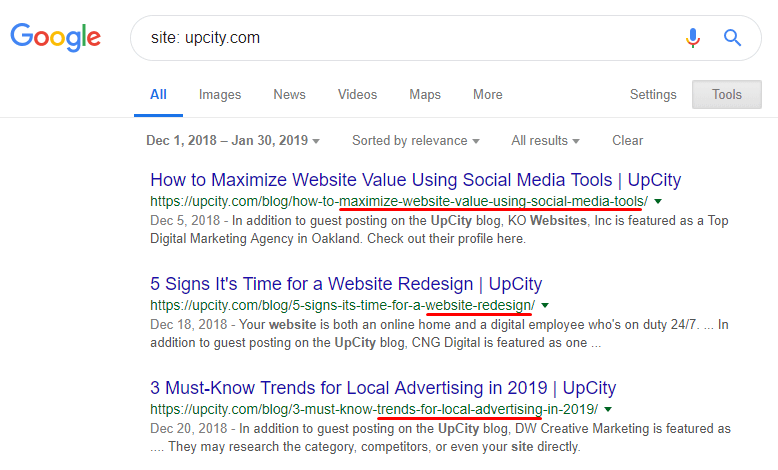 Step 4. Exploring Competitors' Blogs (and Checking If These Blogs Bring Positive Results)
This step is necessary if you aim at content marketing.
First, it is good to find properly working blogs for your niche.
You can do this as follows:
Select the websites of competitors with the most promising blogs.
Add websites one by one to AhrefsFor example, we'll take the blog salesloft.com.
Go to the Top Pages section.
In the filter, specify "blog" to leave only the blog pages for viewing.
Note: this method will work only if the URL contains the word "blog".
Now, for all the filtered rows, look at the amount of traffic.
Note: This is not the actual traffic that the company receives via the blog. This metric is based on the assumption that Ahrefs makes based on how much traffic a page receives when it is in a particular position in Google using certain keywords.
That is, there may be inaccuracies in the data, but you can still use it to compare blogs with each other (and understand the general order of amounts of traffic).
Thus, you can estimate how much organic traffic received by competitors comes from their blogs (and from the region that we chose — usually the US).
You can even roughly estimate the number of leads. Typically, the conversion rate of blog visitors to sales qualified leads is around 0.1-0.5% (yes, life is a harsh thing). Therefore, if a blog brings 3,000 visitors, it means that it can bring 3-15 leads from the target region.
At the same time, it is important that the articles were valuable and relevant. Not SEO-generated texts where the phrase software development company repeats 10 times, but useful content for the target audience.
In addition, it should be well-designed (no photobanks!).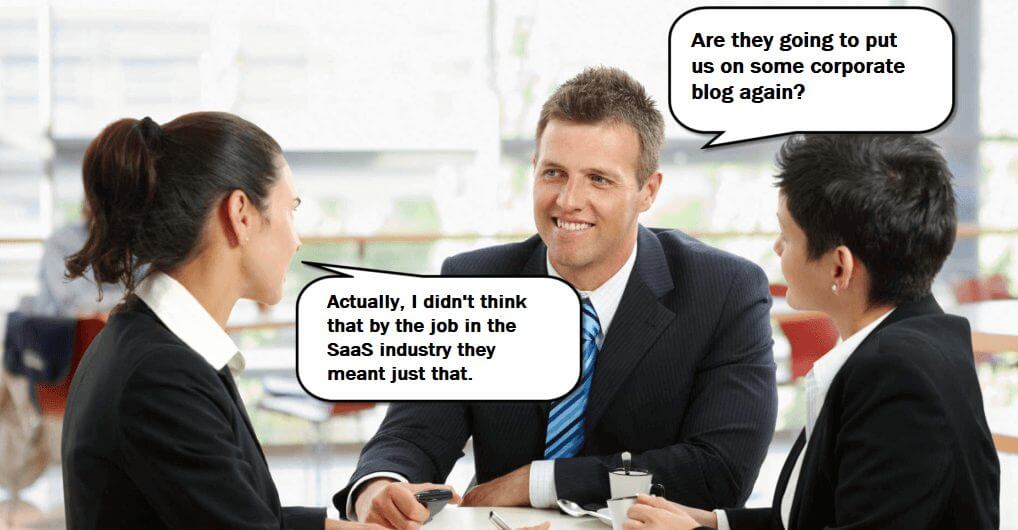 After the list for the analysis has been compiled, you should open dozens of good blogs of competitors in new tabs and start collecting data on them:
The frequency of releases. Look at how many times competitors usually post articles monthly.
The average text volume. A simple way to get volume is to copy the contents of a post in Word — the tool will immediately provide you with the number of words.

Types of posts. Look at what competitors are writing about: typical generic articles or something fresher and more interesting.
Topics by industries. Look at whether there is an emphasis on some industries.
Design of posts. What are the "posts" decorated with? Graphs, infographics, memes, the usual photobank pictures? Or do the posts contain only text?
The convenience of reading. Do you want to read the post? Are the sentences broken into paragraphs or does the article resemble sheets of text?
Step 5. Exploring Websites That Link to Competitors
This is a very important stage. Knowing websites that link to companies is necessary because once they mention competitors, it is quite possible that under certain circumstances they will refer to your site.
Here, you again can use SemRush or Ahrefs. You go to Ahrefs, then enter a competitor's domain, look into the section "Referring domains" and export the data.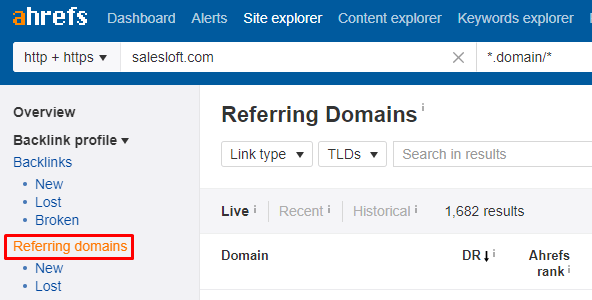 Now should you start scrupulously collecting info:
1) Links to the competitor's website. You are looking for a specific page that has a link to your competitor.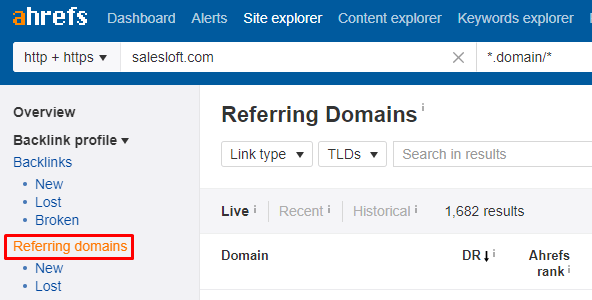 2) Dofollow-Nofollow links. Link of the "dofollow" type are better because they convey more weight and authority. Relatively speaking, if you get a good "dofollow" link to your site, you can go higher related your main keywords.

3) Commercial and non-commercial anchors. This is a very important point. The anchor is the link's text.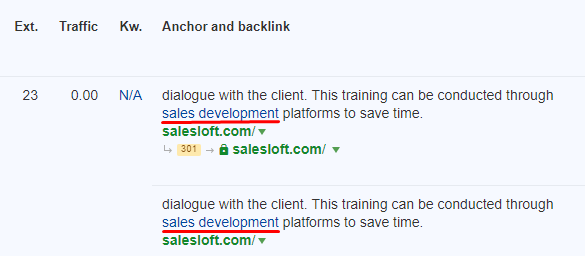 Why is this important?
If the anchor looks commercial, there is a high probability that the link was obtained for money / by agreement or via some other way that we can repeat relatively quickly (although not for free).
Here are some examples of purely commercial anchors:
SaaS marketing software
Choose the best accounting software
A SaaS tool for mobile marketers
4) (Optional) Email / Contact us page. If, in the previous step, you found a commercial anchor, you can immediately search for the contacts page / email or the resource where the link was placed. In this way, you can later discuss guest posts, prices, etc.
5) Alexa Rank. This is a site ranking in the Alexa system. The higher the rating, the better (most likely) the link from the resource will work.
6) Domain Rating. This parameter also shows how effectively the link works. The closer to a hundred, the better.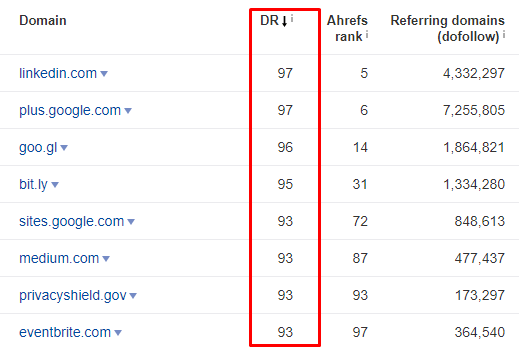 Step 6. Analyzing the Marketing Teams of Competitors (via LinkedIn)
This is a simple point, but do not neglect to do it.
Dive into each competitor's LinkedIn profile. What interests us first is the lineup of marketing teams.
To do this, open the company's profile in LinkedIn and click on the link with the number of their employees.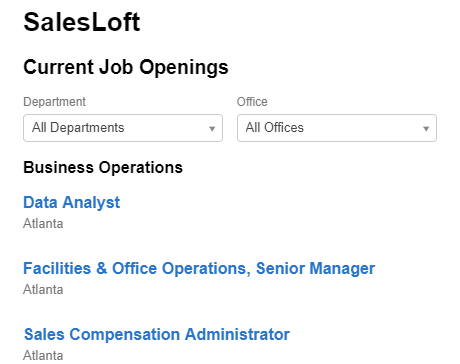 If there are not many team members (up to 20 people), you can scroll through the list and see what marketing positions they have.
If there are a lot of members — like in the case of SalesLoft — you can use the filter and in the title line set such options as "marketing" or "CMO.
As a result of filtering, you will get a list of marketers of the company.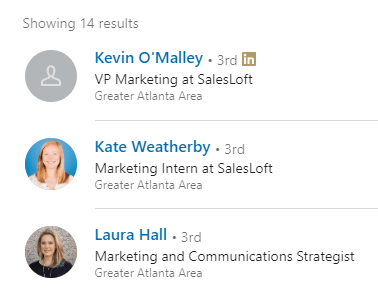 It is also useful to go through the job vacancies of a competitor on its website or job boards. With their help, it often becomes clear in which activities a competitor is investing or is going to invest.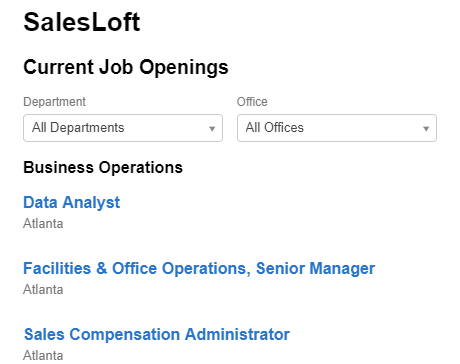 Step 7. Subscribing to Competitors' Blogs
Also, do not forget to subscribe to competitors' mailing lists.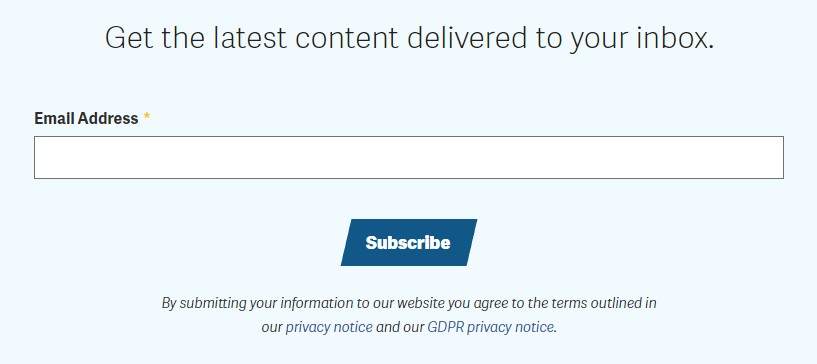 For your purposes, it would be nice to get at least one release. Then you can understand:
The essence of the mailing. These may simply be links to recent posts, some specific texts or something else.
If you are faced with a choice of service or tool, it would be nice to know which services competitors use.
IMPORTANT! If you plan to use subscription forms, then keep in mind that all email services now have a problem with the delivery of messges to Gmail. If you expect to collect corporate emails, you will mostly get Gmail addresses.
Recently, all automated mailings have started being stored in Gmail only in the Promotions tab (which no one ever checks), and nothing can be done about it. Previously, this problem was solved by the right choice of service, but now that doesn't work.
Are you tired? Here you should take a rest.
Next, we will talk about how to analyze the company's potential customers.
Done with reading? Now you may want to check this: