How to Choose a SaaS Content Agency if You Want Your Articles to Attract 100,000 Readers
You wouldn't trust the management of your company's development or sales departments to any Tom, Dick or Harry.
You want to make sure that the people you entrust with such important areas of your business are specialists and know what they are doing..
After all, otherwise, the company could lose all its leads and go broke.
According to the SBA Office of Advocacy, about two thirds of companies with employees survive at least two years, but only 50 percent make it to the five-year mark and just one third celebrate their 10-year anniversary.
The most important causes of company death are problems associated with delegation.
Like all important processes, when choosing an agency to which you will delegate content writing for your company, you need to be very careful.
After all, you will be allowing a third party to manage the most important part of your company's marketing efforts.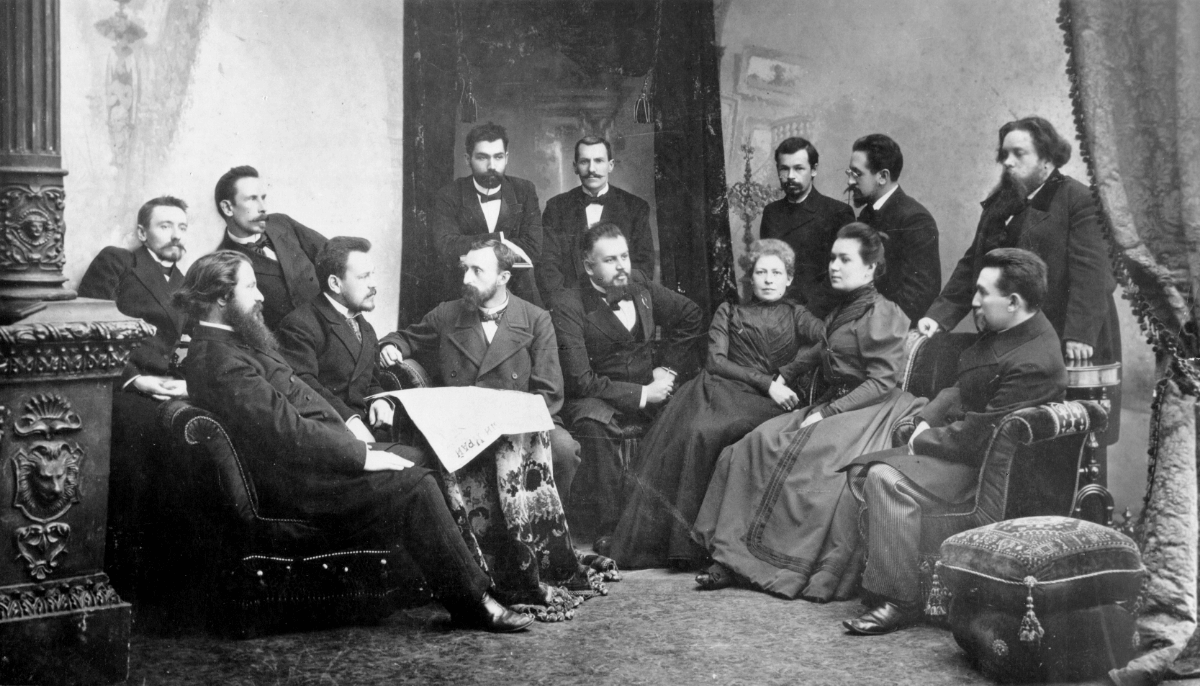 Content producers of the early 20th century. (Editorial staff of the newspaper "Severnyi Kray." Yaroslavl, Russia, 1900.) (Source: wikipedia.org)
In this article, we'll discuss the reasons for and benefits of hiring a content agency. We'll also tell you how to choose a trustworthy agency, and describe the main ways to understand if the content agency is worth your attention.
How Can Kraftblick Help Your Software Company?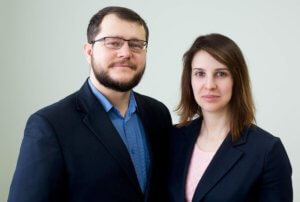 See you soon 🙂
Reasons to Hire a Content Agency
The most obvious advantage of hiring an agency is that you are able to delegate many responsibilities to other people. This means that you can spend more time on other company needs, or just take a rest if you already have too much to do.
Choosing a good agency will allow you to simply stop worrying about content and watch how professionals bring leads to your company.
But there are also some deeper and more urgent reasons to hire an agency.
For many content marketing specialists, it is no longer a secret that competition in the sphere of content is becoming stiffer. Many experts note that modern companies are producing more and more content.
According to the Content Marketing Institute, 70% of B2B marketers plan to produce more content for their marketing efforts in 2017.
Thus, the content of your company will have to compete with that of many other firms.
This sets a certain bar for its quality and quantity.
That's why an agency can be an excellent option for delegating content work – quality and quantity are exactly what they are paid for
First of all, with a good agency, the quality of the content will be high, and certainly not below a certain bar.
"Most agencies will produce better content than individuals, since it takes a group to produce great content start-to-finish,"
says Jayson DeMers, Founder & CEO at AudienceBloom.
Agency staff members are usually niche experts, each of whom knows a subject better than a single generalist.
The agency will assign the right authors to the right topics, which will allow you to have the most useful and relevant content when you need it.
Jayson DeMers confirms,
"Rather than relying on a single generalist, agencies put you in contact with multiple specialists, giving you access to niche experts for your campaign."
How to Choose a Content Agency and Determine That It Is Great
To begin with, there are several preliminary ways to understand whether the content agency is of a high professional level.
Check if the company that you are considering is on the list of content agencies produced by the Content Marketing Institute (CMI).
This well-known and authoritative resource devoted entirely to content puts only quality agencies with a good reputation on this list.
Of course, if a company is not there, that does not automatically mean that it is a bad firm. Employees of the Content Marketing Institute cannot know all agencies that exist around the world.
But if the company is on the list, you can feel more confident in it.
Another way to know whether the content agency is worth your consideration is to check its Clutch profile. This is a well-known website where client reviews about different companies are collected, and where customers evaluate the firms.

Here's how it looks (Source: clutch.co)
Of course, if the agency has few stars or bad customer reviews, you should not deal with it.
It is also important to note that good reviews can be bought.
But if you have a choice between a company with bad reviews and one with good reviews that theoretically might have been bought, it is still worth giving preference to the second company.
If you do not find the agency that you are interested in on either Clutch or CMI's lists, here are some other ways to understand whether it is worth doing business with it:
Look for content marketing case studies
The best way to find out what the agency is capable of is to look at their previous work.
Crafting a content marketing strategy is a long process, so it is better to look for case studies that describe in detail the entire process of working with the client. Usually these are placed on the agency's website, but sometimes agencies put them on Slideshare in the form of presentations.
We will take as an example a case study by one American content agency, which is very detailed and clear.
The study should tell you its goals:

It should indicate what strategy was used:

And finally should tell you about the payoff:

With the help of case studies, you can determine if the company knows what it is doing and is able to achieve specific goals and results.
Look through their specialists' LinkedIn profiles and check recommendations or featured skills
Another way to learn more about the company's experience is to look directly at the the people who work for it. After all, these are the people who will create your content.
Simply go to LinkedIn, enter the name of the company, and open the list of its personnel..
Let's say you decide to do business with Buzzfeed, and want to check a person who is responsible for editing in the company. First, you find this person by position: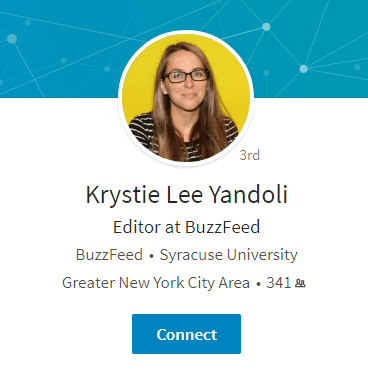 Source: linkedin.com
Below, you see a list of their skills and recommendations, if there are any. You can use these to decide whether the person meets your qualification requirements: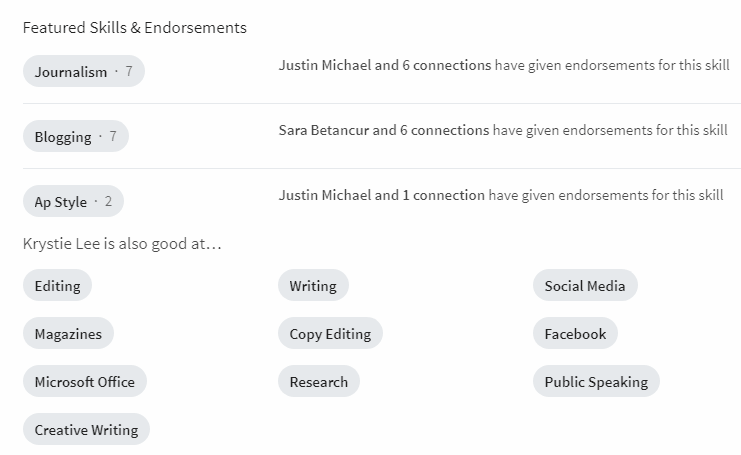 Source: linkedin.com
Based on the profiles of the firm's employees, you can decide whether or not you trust them to work on your content.
Look at the agency's resources and financial background
No one wants to deal with a company that is about to go bankrupt or that does not have the funds to solve customer problems. Thus, it makes sense to check the financial capabilities of companies you are interested in.
There is a problem, however: not all companies have their financial information readily available. Still, it's worth trying to find out what you can.
Let's see what we could find about HubSpot.
We will bet on The U.S. Securities and Exchange Commission's website. There you can find a great deal of financial information about companies based in the US.
First, we need this tab: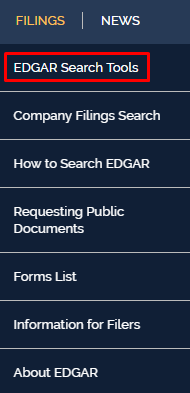 Source: www.sec.gov
Then we search for the name of the company we are interested in: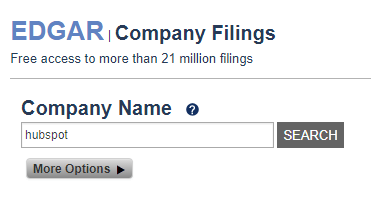 Source: www.sec.gov
Here's what we managed to find about HubSpot:

A whole bunch of quarterly reports and other financial information. (Source: www.sec.gov)
You can open all of these files and find out how the company is doing.
Another way to learn about the financial past of the company is to search for the name of the agency in Google News and look through the articles where it is mentioned.
However, this method will work only work for large and well-known companies.
For example, I decided to look for something about the Barbarian Group, a famous and rich American marketing company.
On the third page of Google News these words attracted my attention:

When I opened the article, I found: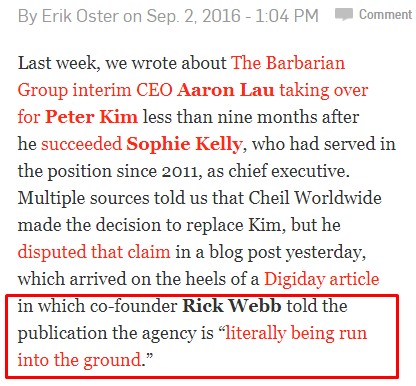 I did not expect to find out that this big company had such serious problems. (Source: adweek.com)
If you follow the links in the news, you can find out even more about the problems that the company has experienced.
So, if you find such information about a firm, this is a reason to think about whether it is worthwhile dealing with the company.
After all, if a company cannot solve its own issues, can it solve yours? (This is not specific to The Barbarian Group; we wish them good luck.).
On the other hand, we should not be too harsh: everyone goes through hard times, and big companies are no exception.
In any case, it is better to know who you are dealing with, and knowledge of financial issues will help create a more complete portrait of the company you are considering.
Conclusions
In these competitive times, it can be difficult for any business to cope with producing all of its own content. It takes time, experience and skills.
You need to create only very high-quality and relevant content to keep up with your competitors, which most likely spend a lot of effort on content marketing.
Hiring an agency is an excellent solution because it allows you to delegate content writing to responsible and knowledgeable people.
The question is how to choose a good agency that will meet your expectations and get leads to your company.
Here are some ways to choose an agency and determine whether it is good and trustworthy:
Check if the agency that you are considering is on the list of content agencies produced by the Content Marketing Institute.
Check its Clutch profile.
Look for the agency's content marketing case studies.
Look through their specialists' LinkedIn profiles and check recommendations or featured skills.
Look at the agency's resources and financial background.
Have you had to delegate content marketing to an agency? How did you determine whether it was good or not, and what were your impressions of the relationship? Please leave your thoughts and impressions in the comments.

Done with reading? Now you may want to check this: