Your Startup Will Die in 6 Months. What Would You Do Today If You Could Know That for Sure?
"Do not go gentle into that good night.
Rage, rage against the dying of the light.."
Dylan Thomas, 1914-1953
These lines the brilliant Welsh poet dedicated to his dying father, urging everyone to fight for life and never give up, even at the approach of death.
And the truth is, if even the approach of biological death is not a sufficient reason to give up, what we can say about the apparent doom of a startup?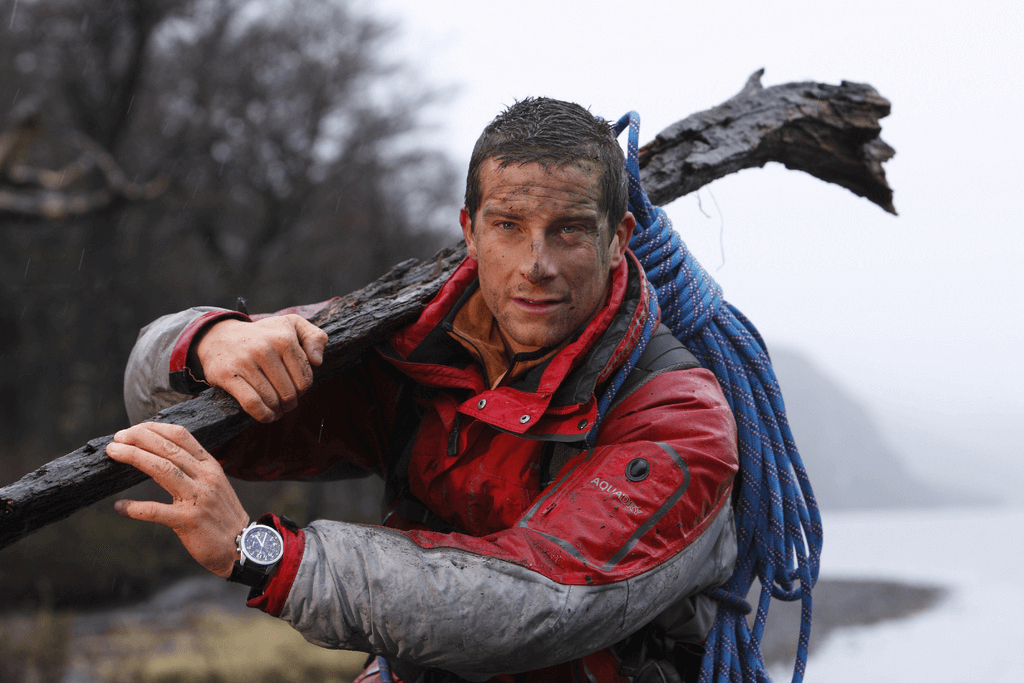 Bear Grylls, an example of a person who does not surrender under any circumstances. (Source: flickr.com)
Many problems with companies can be corrected, and everything is in the hands of the startup owners themselves. It is only the "parents" who are responsible for whether or not their favorite child will survive.
Justin Kan, a famous American entrepreneur and investor, formulated it this way:
"Startups don't die, they commit suicide."
Now, imagine that your startup has only six months to live.
You may not even know exactly what is wrong, you just see that the company does not get enough leads, the product seems uninteresting to people, and as a whole, the clouds are starting to gather.
Know that this is fixable. You just need to learn from the mistakes of others and draw the right conclusions to survive.
How Can Kraftblick Help Your Software Company?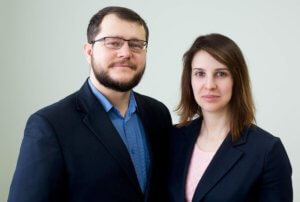 See you soon 🙂
In this article, we will consider major startup "death causes." We will also tell you about the measures that you can take right now to correct your startup's issues and make sure that it will have a long and successful life.
Why Startups Die
Startup Owners Set Incorrect and Overly Ambitious Goals
One of the reasons for the failure of a startup may be an attempt by entrepreneurs to bite off too much.
Let's imagine a startup founder. Instead of setting real goals which can be achieved with painstaking everyday work, he sets goals such as "creating the best startup in the world in a month!"
Do you feel, to put it mildly, some kind of detachment of such an aim from reality?
Such ambitious targeting can lead to none of the specific goals being achieved. Our imaginary startup founder will simply be behind those who diligently and painstakingly realized their potential.
Startups may simply not receive growth and customers because in the excitement of success they simply ignored the real state of things.
Ash Rust, a Managing Partner at Sterling Road, says,
"In search of exponential growth, founders often set aggressive goals. While this can be seen as motivating, the result of overly ambitious goals is often negative."
Not to mention the fact that too ambitious goals can force the company's staff to spend too much energy. At first, it certainly cannot be felt, but over time it has an effect.
Startup Owners Haven't Found Product Market Fit
The absence of product market fit means that a startup is in the wrong market with a product that does not suit or satisfy customer needs.
In other words, the product does something that nobody needs, or the manufacturers try to sell their product where it is not needed.
Of course there are exceptions. This lady and her husband managed to create a company that sells snow: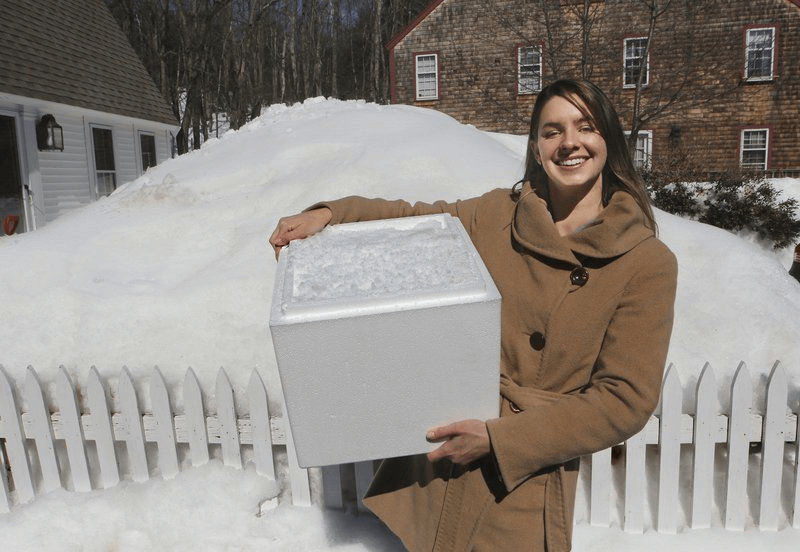 Source: salemnews.com
But profitable digital businesses cannot be built this way.
It would seem that people who create startups are serious entrepreneurs and they analyze the market in advance to be sure that their products are of interest to customers.
In fact, releasing an unnecessary product or trying to sell it in the wrong market is one of the most common mistakes made by the founders of startups.
According to the CB Insights' survey with dead startup analysis, 42% of startups failed because they simply didn't find a market fit.
Also, the reason for not fitting into the market may be that business owners do not try to upgrade or adapt existing features to the needs of customers, but rely too much on adding new product features.
Some entrepreneurs may judge that the more features a product has, the better it will sell. In fact, concentrating on increasing the number of functions does not necessarily mean anything for product sales and customer success.
"When you're struggling to acquire customers, it can be easy to assume it's because your product lacks features. Having a great product is important, but a product alone won't get you customers,"
states Omar Khan, the founder of ConversionAid.
Startup Owners Ignore Cash Burns and Simply Run Out of Money
Yes, one of the reasons why startups die is a simple lack of money. So, why does this happen?
Firstly, many owners of startups are initially not serious about everything related to the budget and finances. Some of them may sincerely believe that it is enough to develop a good product and the money will flow into the company.
"Many entrepreneurs are engineers at heart. They want to build a perfect product and then dazzle the world with their brilliance. They eagerly read about how easy it has been for other startups to raise millions of dollars and think that they will be able to do the same,"
explains Peter Cohan, Founder of Peter S. Cohan & Associates.
Of course, romanticism and idealism have brought a lot of good into the world, but in the business sphere, if the owner of the company does not take the budget seriously, the company has a huge chance to go broke.
David Skok, a world-famous entrepreneur, confirms, that, in his experience, one of the major reasons why startups fail is because they ran out of cash.
From his point of view, entrepreneurs' excessive self-confidence and a lack of understanding about the specifics of a startup business model lead to a bust:
"The valuations of a startup don't change in a linear fashion over time. Simply because it was twelve months since you raised your Series A round, does not mean that you are now worth more money."
How You Avoid Letting Your Startup Die
Having analyzed the main reasons why startups die, let's discuss how to avoid this in a fairly short period of time.
Start Setting Real and Accurate Goals That You Can Achieve
Сorrect goal setting becomes extremely important if we are talking about the management and growth of a startup.
Ash Rust, whom we mentioned earlier, suggests: 
"Don't do this. Goal – 300% month over month increase. Do this. Goal – 15% month over month increase."
He explains that the first type of goal setting is bad because you will have to use unsustainable measures to generate fast growth, such as new features, high marketing spending, and discounting.
Wrong: "By the end of the year we must have 100,000 customers and get on the Fortune 500 list."
Right: "In this quarter, we must upgrade one product feature and increase our conversion rate by 5%."
Moreover, Ash Rust claims that haste and unrealistic goal setting may lead to decreasing employee morale, and as a consequence, a drop in productivity.
Accurate and precise goals are much better, because the stages of accomplishing them are easily planned, and investors will see that you are a serious person who does not rush into things.
One more benefit of specific goals is that they allow motivating company staff even if the month does not begin very well, because such goals are quite feasible and the likelihood of achieving them is very high.
Accurately Explore the Market and Adjust Your Product to Suit
The problem of not landing in the right market with the right product is the biggest problem that a startup can have. Startup owners should look carefully at the situation with respect to the competition, whether there are similar products on the market, and why customers use these products.
Of course, it's better to do this in advance, before you release your product. But everything can be fixed even now if you quickly take all possible measures.
Start asking your customers what they like about your product, and what they do not; why they use it, and what you need to refine.
Marc Andreessen, an American entrepreneur, investor, and software engineer, insists,
"Do whatever is required to get to product/market fit. Including changing out people, rewriting your product, moving into a different market, telling customers no when you don't want to, telling customers yes when you don't want to, raising that fourth round of highly dilutive venture capital – whatever is required."
If you can optimize your product for the needs of the market, consider all your major problems solved.
As Andreessen says: 
"In a great market, the market pulls product out of the startup."
Strictly Follow Milestones for Growing and Raising Cash
In order not to go over budget it is necessary to clearly understand the stages of growth. You should use company money strictly in accordance with each stage.
David Skok proposes this growth algorithm:
1. Progress from grains to valuation. At this stage, the most important thing is to remove the main risks. Now, you can make the first version of the product and get potential customer feedbacks, or hire key employees.
2. The product is in beta test, and customers have accepted it.
3. The product is gradually selling; people are buying it and leaving positive feedback.
4. All the defects in the new product are removed. There are signs that the business is growing.
5. Business becomes stable. New customers come, and there are clear growth prospects. The cost of obtaining a new client is small, and the monetization of customers exceeds costs.
It is important to not spend all the money before the next stage of growth is reached.
"What frequently goes wrong, and leads to a company running out of cash and unable to raise more, is that management failed to achieve the next milestone before cash ran out,"
states Mr. Skok.
Now, reconsider the development plan of your startup and note whether there are differences with this plan. Timely corrections will help save your startup from death.
To conclude, we should say that the owners of a startup must start to seriously deal with accounting if they want not to let their offspring fail.
As Peter Cohan says,
"If you don't like watching the pennies, don't start a company."
Conclusion
So, your startup has six months to live. Are you preparing to organize a funeral, or do you intend to fight to the end?
In any case, know that you can still fix everything if you understand what your problems are and start quickly solving them.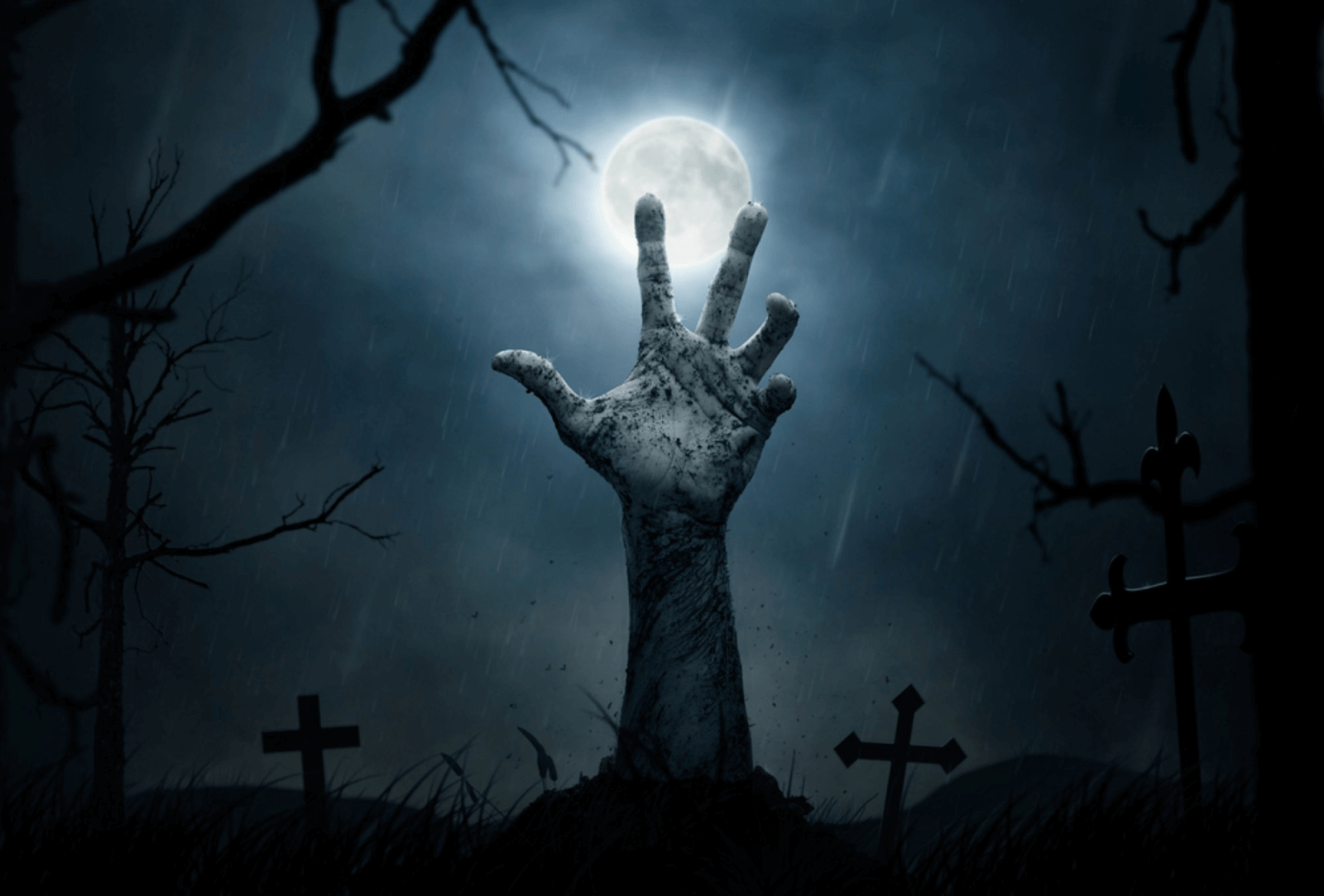 Source: linkedin.com
Here's what you can start doing right now, which will bring results if you act correctly:
Start setting real and accurate goals which you can achieve.
Accurately explore the market and adjust your product to suit it.
Strictly follow milestones for growing and raising cash.
So, what would you do if you knew for sure that your startup had six months to live? Would you listen to the advice from our article or act differently?
You are welcome to share your thoughts in the comments section.
Done with reading? Now you may want to check this: