How to Create a Market Penetration Strategy and Make the Market Play by Your Rules
Every young company or startup needs to express themselves to get a share of the market. The problem is that the market may already be occupied by richer and more successful companies that do not want to see new players in their field.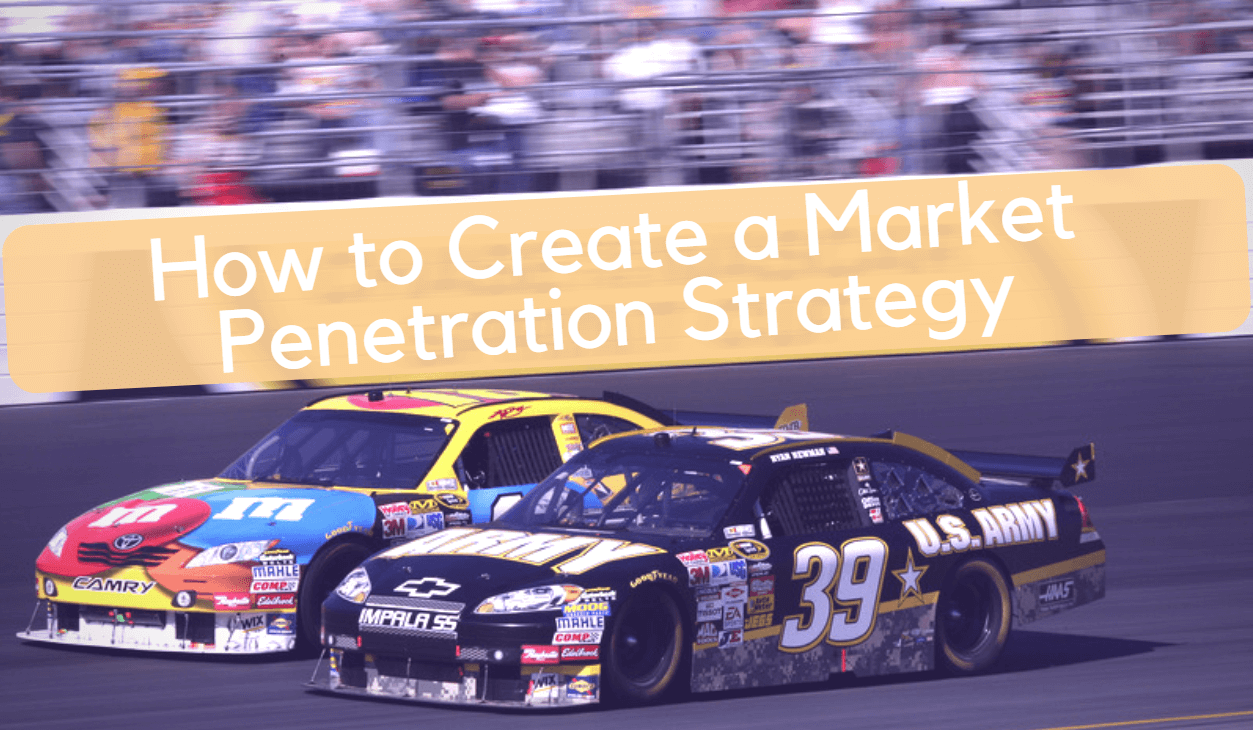 Implementing a market penetration strategy can be an option in such a situation, helping a young company gain market share.
In this article, we look at the concept of market penetration. We also tell you how to create a market penetration strategy, and describe the benefits it brings.
What Do We Mean by Market Penetration?
Initially, market penetration was one of the four strategies of the so-called Product Market Expansion Grid, a business analysis technique that provides a framework enabling identification of growth opportunities.
How Can Kraftblick Help Your Software Company?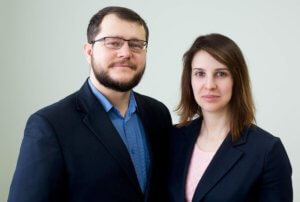 See you soon 🙂
This is better known to the world as the Ansoff Matrix a theory named after its creator, Russian-American mathematician and business manager Igor Ansoff.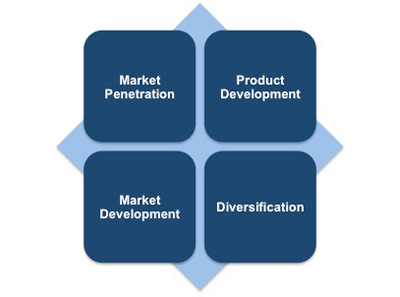 This is the visual representation of the Ansoff Matrix. (Source: free-management-ebooks.com)
As stated in "The Ansoff Matrix," market penetration strategy is focusing on selling your existing products or services in your existing markets to gain greater market share.
In other words, it is an attempt by a company that is already in the market with an off-the-shelf product to take more business from other market participants.
It is worth noting that the ideas of Igor Ansoff had a huge impact on the world of modern business.
Just think, the man who is now called "the father of modern strategic thinking" once was just an 18-year-old boy who fled from distant Vladivostok to America in search of a better life.
Only after decades of hard work and experience did he come up with his famous "matrix" idea in 1957.
At the heart of Ansoff's concept was the thought that strategic business goals could be achieved in a meticulous way using practical tools.
Despite the fact that the concepts appeared in the middle of the 20th century, we can still take the most important ideas from Ansoff's work and adapt them to our modern realities.
Let's consider market penetration in more detail, because it is perfect for the needs of small young companies and startups.
So, what do we call a market penetration strategy? Simply put, this is a strategy that allows a company to take a piece of the market from competitors, no matter how large and strong they are.
Now let's discuss the value of this strategy, and see how exactly it can help small companies and startups.
Why Market Penetration Is Indispensable
For Quick Diffusion and Adoption of a Young Company's Product in the Market
Imagine that a startup needs somehow to get a piece of the market that has long been divided among different companies of different sizes.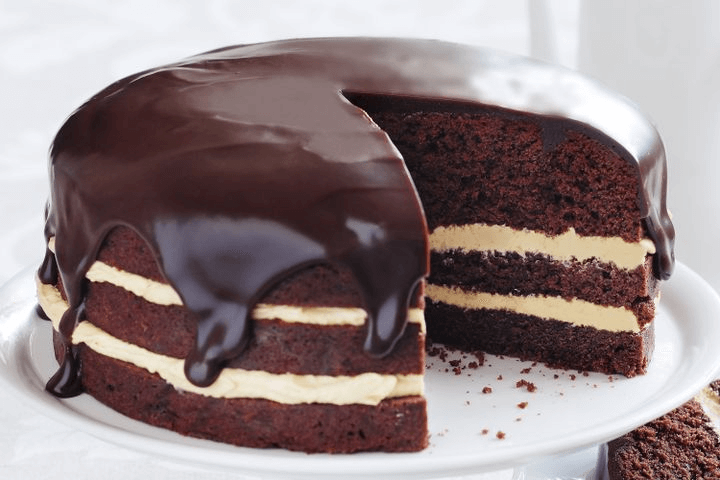 Clearly, this is the size of market share which a startup needs to win so that it becomes well-known (Source: img.taste.com)
For any startup, having its own piece of the market is vitally important, after all, this is the only way to achieve consistent and rapid growth.
So how can a startup do this?
A marketing penetration strategy helps companies evaluate the market through quick improvement of their products, knowing the pros and cons of competitors' products.
Any company will also be able to quickly adjust the price of its product to make it very tempting for customers. All of this guarantees getting a customer base quickly, and as a result, resources for growth. Later in the article, we will talk about this in more detail.
Study.com confirms that
"if your product is cheap enough and of similar quality to competing products, it should spread out into the market and be purchased by customers quickly."
To Drive Competitors out of a Mature Market
If a company announces itself and is able to improve its product and make its price more attractive than those of competitors, it is logical to assume that competitors' customers will gradually move to the company offering an excellent product at a more attractive price.
After all, why should they pay more if they can save money and still get a product of good quality?
Members of competitors' customer bases will switch loyalty to the new and more attractive product. Thus, profits and revenues of mature competing companies may decrease.
That is why James Mello, Marketing Manager at WalkMe and Lead Author at Product2Market Blog, admits the ability of this strategy to help small companies beat the competition.
To Increase Use of a Product by Existing Customers
Carrying out a marketing penetration strategy will also allow a small company to consolidate its success.
This is possible due to so-called "special offers" and "loyalty schemes." These two marketing methods allow already acquired and regular customers of the company to remain satisfied through special benefits and discounts for the company's products.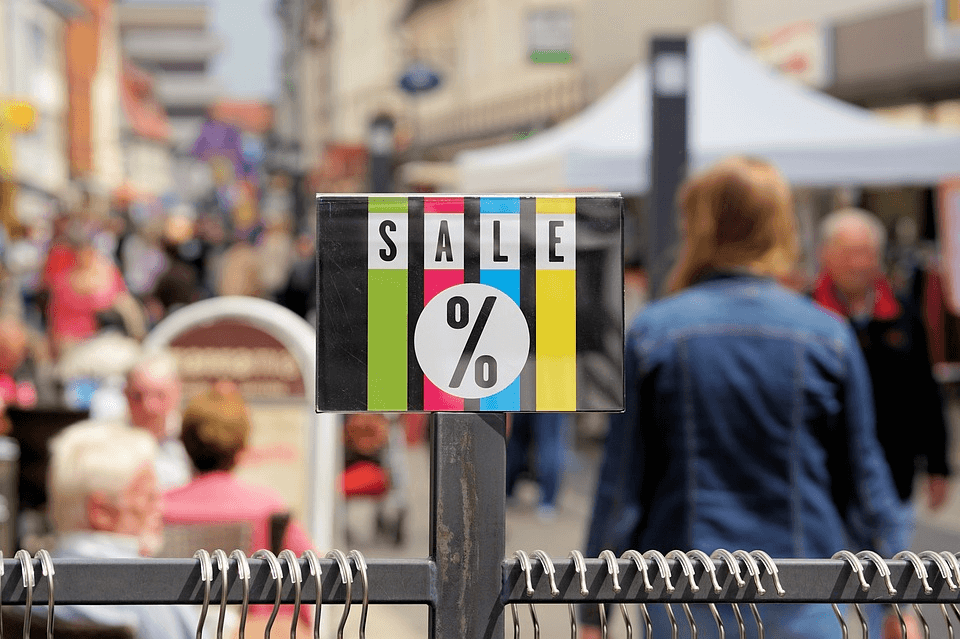 (Source: pixabay.com)
Users of a product also see that a company values them as customers, plus products will be even more attractive for them because of low prices.
Consequently, the company's churn rate will be low, and customer retention rate will be high.
If you want to learn more about the utility of special offers, you should read this article by John Solomon, Marketing Leader at Infrascale. He explains in detail how special offers can help get more leads and profits.
How to Perform a Market Penetration Strategy
There are three ways to craft a penetration strategy.
1. Improve the Existing Product to Increase its Market Share and Drive Out Competitors
The very first way is pretty straightforward. Owners of the company need to improve and modernize their product in such a way that people like to use it more.
The company retains its customer base, and also gets customers of competitors who choose a more useful product.
We can see how this works using as an example Financial Management Solutions, Inc. (FMSI), an American company that provides performance-management information services and products.
Some years ago the company decided to get a larger market share and double their revenue.
FMSI surveyed their customers for the last two years to better understand why they chose FMSI solutions. FMSI used this information to improve their products and services before launching a marketing campaign.
Michael Scott, co-founder of the company, expressed their need in improving company's products this way:
"We need to have clients as successful as possible because that makes us successful."
2. Adjust the Price of the Existing Product
This approach involves making the price for a product lower than that of competitors' products to arouse customers' interest.
This allows a company to immediately get a part of the market, and gradually gain a reputation as a supplier of quality and inexpensive products.
When is it best to use this strategy?
Chirantan Basu, a financial writer with an MBA from the University of Ottawa, says:
"It works when companies are trying out products in underserved markets in which there is a demand and the customers are looking for bargains. It may also work if the competitors have high cost structures and are unable to lower their prices without suffering losses."
After implementing this strategy, the company can gradually raise the price of its products and receive more and more profits.
3. Scale Your Presence in the Market
This approach may be taken in different ways.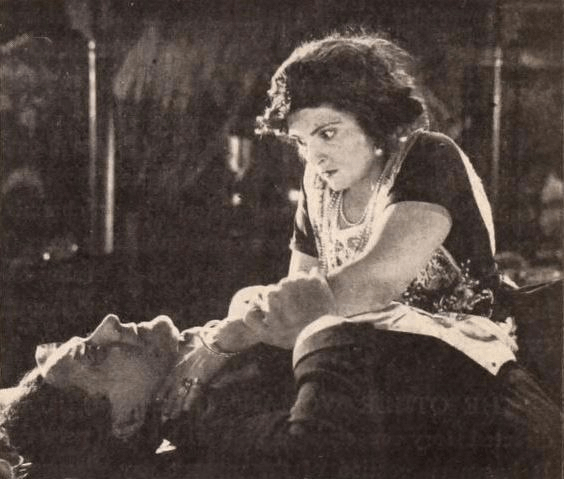 Of course we don't mean killing your competitors (Source: wikimedia.org)
The first is to maintain or increase market share by selling a wider scope of products. To see how this works, let's consider the example of Apple, and what it does when it feels some kind of imbalance in any of its markets.
First, it starts selling more of its products to its target markets. Apple expands the range of its products, for example, iPhones and iPads, to satisfy the needs of the target audience to the fullest.
Then Apple achieves more sales by adding more authorized sellers to its current markets.
At the same time, the company begins to conduct an intensive marketing campaign through various web resources.
Pauline Meyer, a Panmore Institute contributor, says:
"By selling more current products to more customers in current markets, this intensive strategy enables Apple to reach customers in all market segments."
The second way to get a larger market share is to expand your influence in the markets of other countries.
The easiest way to achieve this is to localize your product, software or website to another language. For example, you can translate your product into an Asian language (such as Chinese) because selling in Asian markets can be very profitable.
According to Forrester's research, the Asian technology and software market  is developing rapidly and next year will see a big leap forward.
The most important thing is to make sure that users can interact with the website in a way that is natural and meaningful to them.
Conclusions
Due to extremely tough competition, any young company or a startup must try hard to get good market share and customers. Market penetration strategy is very useful in such a situation, which is why young companies should get acquainted with it.
Now, let's recall the main points of our article.
Market penetration strategy is focusing on selling your existing products or services into your existing markets to gain higher market share.
It is an attempt by a company that is already in the market with an off-the-shelf product to get more sales from other market participants.
The main ways to do this are:
–       Improving the existing product to increase its market share and drive out competitors.
–       Adjusting the price of the existing product to increase its market share and beat the competition.
–       Scaling the presence of the new company within the market.
Does your company need a market penetration strategy? Do you need help in its creation or implementation?
Please, let us know. We are always ready to help.

Done with reading? Now you may want to check this: