How to Do Content Marketing if You Are In an Industry Competitive As Hell
You may have noticed an increasing influence of content marketing throughout the internet. 
This is because more and more companies are emerging onto and competing in the digital products and services market. Competition in the industry is constantly increasing, and not every company can, or will, survive in these conditions.
All of this is reflected in content marketing. Numerous companies run blogs, spend a significant amount money on promotion, and attempt to attract customers with their content.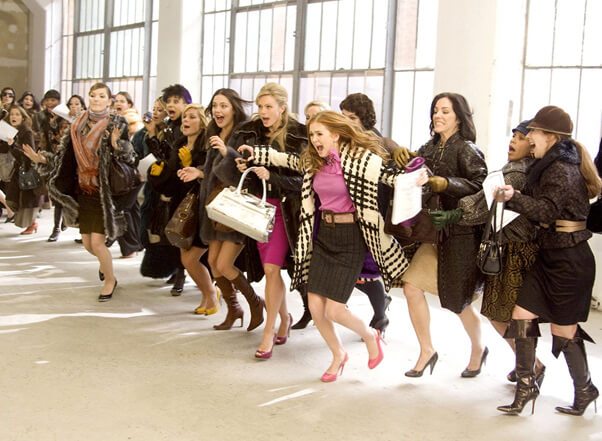 Source: theodysseyonline.com
Businesses that do not produce competitive content may not survive in the market because their potential customers may turn to their competitors.
In this article, we will discuss why it is important to be competitive regarding content marketing. We will also tell you how you can improve the competitiveness of your company by improving its content and promotion.
Why It Is Important to Be Competitive These Days
Many industry experts say that buyers are becoming more sophisticated, and it is becoming increasingly difficult to interest and attract them.
Kim T. Gordon, small business growth expert, author, and spokesperson confirms,
"With consumers counting every penny and business purchasers scrutinizing expenditures like never before, winning over new customers and upselling old ones has become more challenging."
Consequently, to achieve success, many companies are spending a lot of time, effort, and money on marketing in an attempt to produce more and more content.
According to the Content Marketing Institute, 70% of B2B marketers plan to create more content for their marketing efforts in 2017.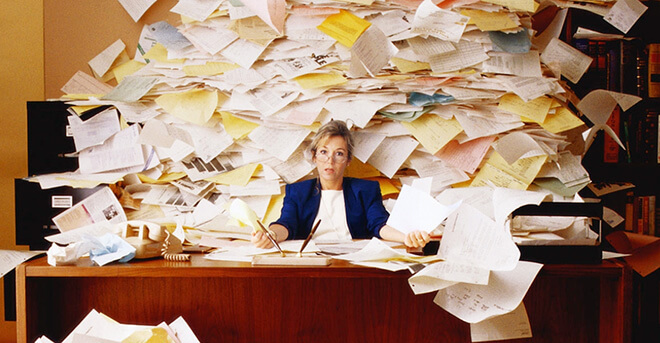 Source: Bizhint.net
Considering that competition in the market is fierce, and all companies are vying for first place within their sphere, the issue of providing competitive content is critical. Companies understand that it is necessary to maintain a certain level to stay afloat and try to improve their content and its promotion.
"In today's increasingly competitive landscape, more and more companies are realizing that being sustainable is more than an environmental gesture – it makes long-term economic sense,"
says Dina Spector, Managing Editor at Business Insider UK.
Those companies that do not develop in harmony with the conditions of the time, and lag behind competitors, inevitably fall overboard.
"Sooner or later, any company not operating efficiently will be out of business,"
concludes Laurie McCabe, vice president of small and medium business insights and solutions for research firm AMI-Partners.
That is why competitiveness is the cornerstone of the modern digital business.
How to Make Your Content Competitive
Here are some tips that can help improve your content and make it better than your competitors':
Identify your target audience
This is a prerequisite for creating quality content.
Content must solve real business problems and discuss what excites a particular group of people. For example, your target audience, as it is this particular group of individuals who are most likely to buy your company's products or services.
Also, the promotion of your content will depend on your choice of target audience, because different people use various social media and informational resources.
Ross Simmonds, Entrepreneur, and Digital Marketing Strategist says,
"Understanding your audience is one of the most important pieces of marketing. Ask yourself what your audience is interested in and then do the research to find out where they spend their time."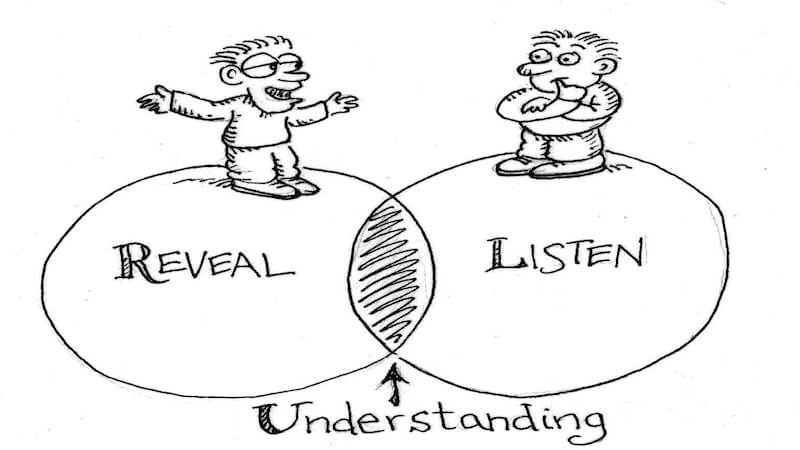 Source: fun-damentals.com
Here are our two articles where we talk about the notion of a target audience and give advice on how to deal with it correctly. This information will help you make your content relevant and useful.
Make sure that your content is trendy
You need to ensure that your content can awaken people's response and interest readers. Otherwise, you will be wasting your time and effort for nothing.
You will need to write about what's on the minds of your readers, and subjects that excite everyone.
There are several ways to find out what people are interested in right now.
How Can Kraftblick Help Your Software Company?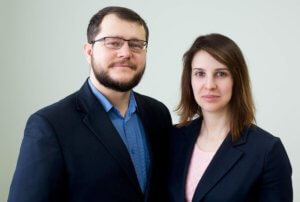 See you soon 🙂
To start off, you can use services such as Ahrefs, Buzzsumo, and the like to "test the waters."
These tools allow you to see what articles and which topics people read about most, and which ones are getting the most shares.
Based on this, you can figure out what topics are interesting to your target audience and what they currently want to read about.
Here is our article which explains in detail how to come up with topics for your articles using these tools. It was written primarily for CRM companies, but the algorithm is suited for every business and can be used in any industry.
Another way to learn about trends is to use Feedly, a popular RSS and blog reader which allows you to keep track of the hottest topics in the industry.
If, for any reason, you are too busy or lazy to use special software for your research, here is a pre-selected list of the hottest trends of 2017. You can make any of them a topic for your article.
Create video content
Many experts are praising videos as one of the most effective and attractive types of modern content.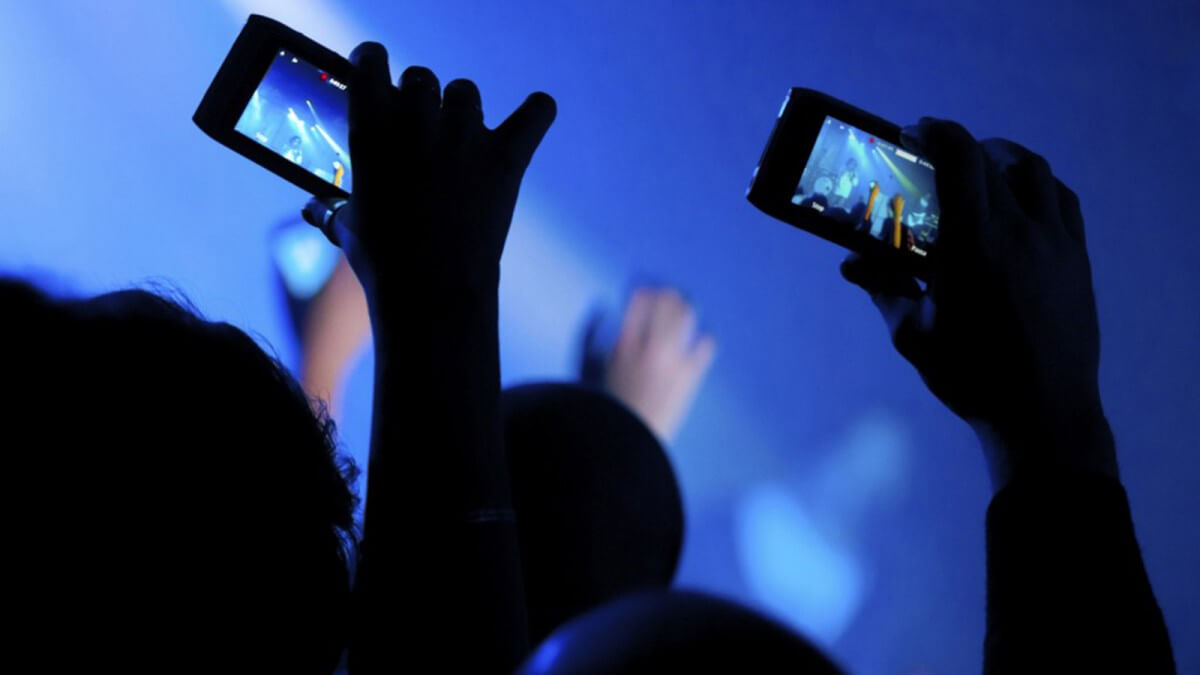 Source: adobe.com
"Videos are among the most versatile tactics content marketers can leverage,"
states Jodi Harris, the Director of Editorial Content & Curation at Content Marketing Institute.
Lilach Bullock, a famous and influential entrepreneur, says,
"Video is king in 2017."
Statistics confirm that video content is one of the hottest trends. According to Hubspot, 48% of marketers plan on adding YouTube to their content strategy in 2017.
Perhaps the reason for the popularity of video content is that it allows business owners to substantially increase their conversion rate.
Eyeview's study claims that by including a video on a landing page, you can start receiving up to 80% more conversions than before.
VidYard says that marketers who use videos grow revenue 49% faster than non-video users.
Of course, creating a video is a costly and rather complicated process, so you need to approach it wisely.
There are several types of video content that you can produce. You can create video testimonials, short stories about your brand, presentations, or video interviews.
Tools such as RendrFX, Animoto or Wideo may be helpful to you. They make it easy to work with video editing or making videos and animation from scratch.
If you want to learn more about how to create high-quality video content, here is a superb article by Content Marketing Institute, called "23 Things to Consider When Creating Video Content."
It explains how a video can be used and for what purposes. Interesting video examples accompany most of the advice.
How to Improve the Promotion of Your Content to Beat the Competition
The secret of successful content lies not only in the quality of the content but also in its promotion. There's no point in creating content if only a few people will see it.
Also, there is one interesting tendency: companies are investing more and more money to promote their content. According to the Content Marketing Institute, bloggers are increasing the use of promotional techniques that drive traffic to their posts.
That means that if you want to be competitive, you will need to figure out how to keep up with all these companies.
Here's how you can improve the promotion of your content:
Increase overall visibility of your content through frequent blogging
You should blog frequently; the more content you have, the easier it will be found in search engines.
Gordon Tredgold, Founder and CEO of Leadership Principles, says,
"It doesn't matter whether you're blogging, vlogging or podcasting the statistics show that the more you post, the more visibility you will generate. My recommendation would be to post daily, or at least each weekday."
Statistics from Hubspot say that companies that published more than 16 posts per month got almost 3.5X more traffic than companies that published only 0-4 monthly posts.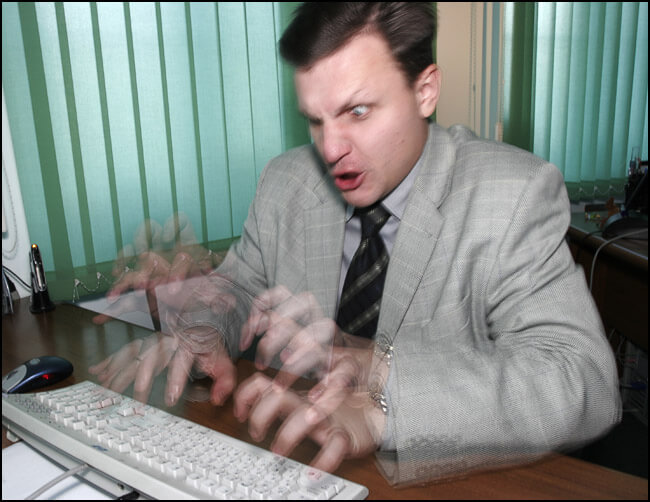 Source: 2ch.hk
To sum it up, try to publish at least than 16 posts per month, and even more would be better.
Implement social media marketing to spread your content
After the creation of your content, you need to start promoting and delivering content to your potential readers. Social media works well for this aim.
Today a huge number of people use social media, but this is not a shocking fact. What's more interesting is this: many modern readers learn about new business content only from social media platforms.
The MarketingSherpa survey says that 95% of the respondent adults, aged 18-34, are more likely follow a brand via social networking than through other sources of information.wor
Before you begin implementing social media marketing, you need to know your target audience. You need to know where your potential readers dwell.
Gordon Tredgold states,
"Find out which platform your target customers use, whether it be Facebook, Twitter, Linkedin, Pinterest, etc., then start building connections, following people, and of course sharing your content."
According to the latest statistics, Facebook has 1.2 billion daily active users, Twitter has 328 million active accounts, and LinkedIn claims that they have nearly 500 million users.
Just imagine how many leads can be obtained from these sources with a properly constructed social media marketing strategy.
Here is "The Beginner's Guide to Social Media" by MOZ. You can start with it to learn more about social media marketing.
Start guest posting
These are posts that you place on other people's resources, blogs, and websites. There are certain advantages that guest blogging brings.
When you guest blog, you are entering an established community where your content will be seen by a large number of people.
If your content is interesting, many people may become involved in the discussion, people will leave their comments, and your opinion will be noted and appreciated.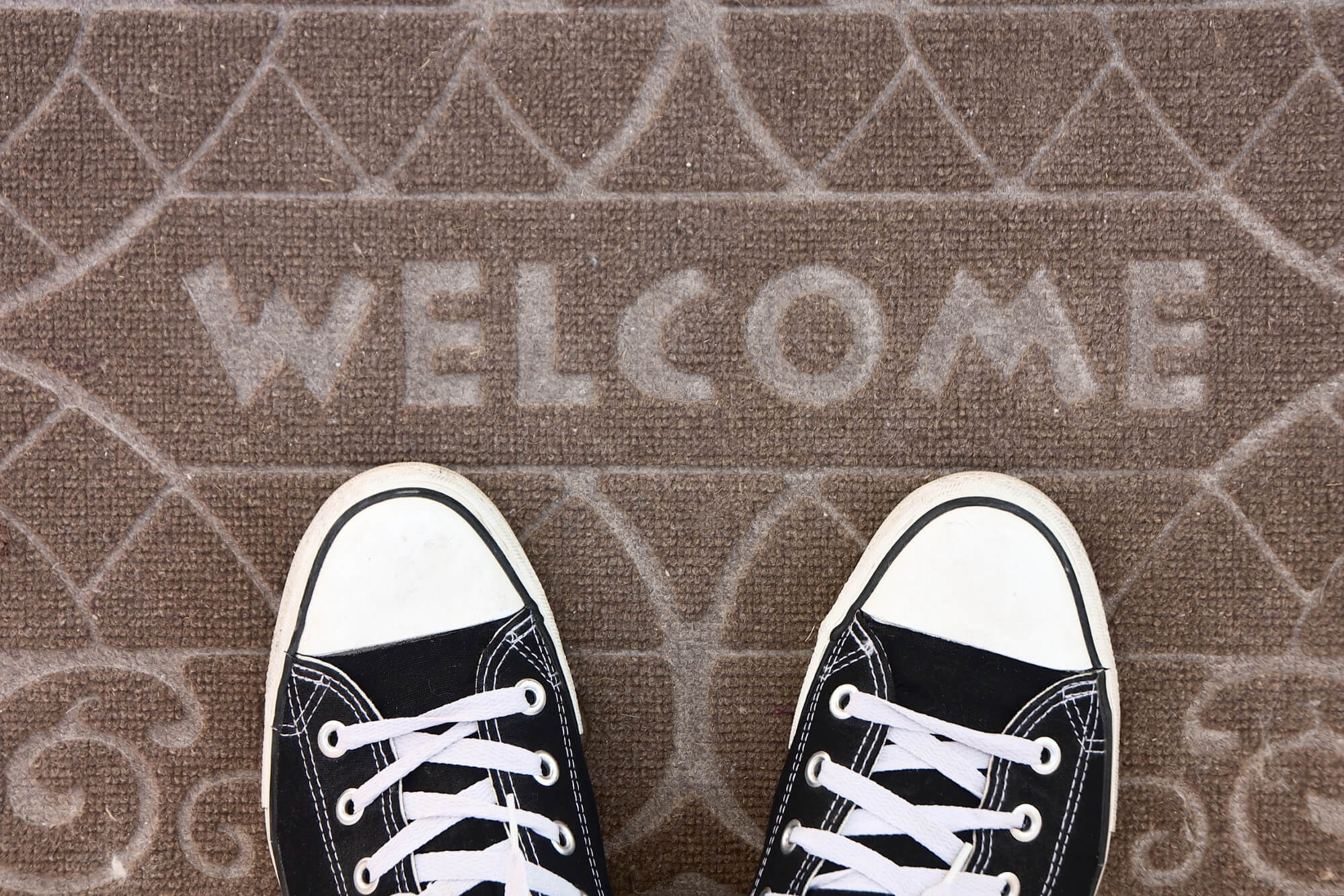 Source: uratex.com.ph
Those who will find your opinion clever and innovative will continue to follow you on social networks. As a result, you can create your own community around your business.
The main thing here is for your guest blog to be well written and contain reliable and useful information.
This is not an easy process, but it is necessary for success. Otherwise, your guest blogging efforts may have the opposite effect. For example, you may damage your reputation or show your inexperience in certain matters.
Another advantage of guest posting is that it is good for search engine ranking.
Jeff Goins, an author and content marketing expert, states,
"The host blogger must include a link to your blog in the post somewhere. Over time, these backlinks will raise the value of your blog to search engines, making your content easier to find via Google, Yahoo, Bing, and others."
Moreover, you may get noticed by authoritative bloggers. They may even start referring to you in their texts. Subsequently, your popularity and the weight of your opinion will grow.
Megan Berry, the marketing manager for Klout, a platform that allows users of social networks to assess their influence, wrote a series of guest articles for Huffington Post in which she talked about the most influential users of Twitter. Afterward, these users began to mention Megan in their posts, which made Klout even more popular and authoritative.
If you want to know exactly how to create and share guest posts, here is a detailed guide from Kissmetrics on how to do guest blogging.
Conclusions
Hundreds of companies produce content and spend tons money for its promotion. This fact makes them serious competitors for any company that wants to succeed in content marketing.
In order to keep up with them, every business needs to make its content more competitive and improve its promotion.
Here's what you can do to outrun competitors considering the improvement of the content itself:
–  Identify your target audience. Content must meet certain human needs; it must solve real human problems and talk about what excites a particular group of people.
–  Ensure that your content is trendy. You need to make sure that your content can create a discussion and interest people, that is why you need to write about what's on the minds of your readers.
–  Create video content. Today, videos are one of the most effective and attractive types of content.
In addition, here's what you can do regarding your content promotion: blog frequently, implement social media marketing, and start guest posting.
How do you deal with content marketing in a highly competitive environment? What advice do you have for content promotion? Please, share your thoughts in the comments section.

Done with reading? Now you may want to check this: