SaaS Marketing: What It Is and What It Isn't
The topic of SaaS marketing may seem obscure and there are many questions about this subject. So, in this article, we tried to answer them.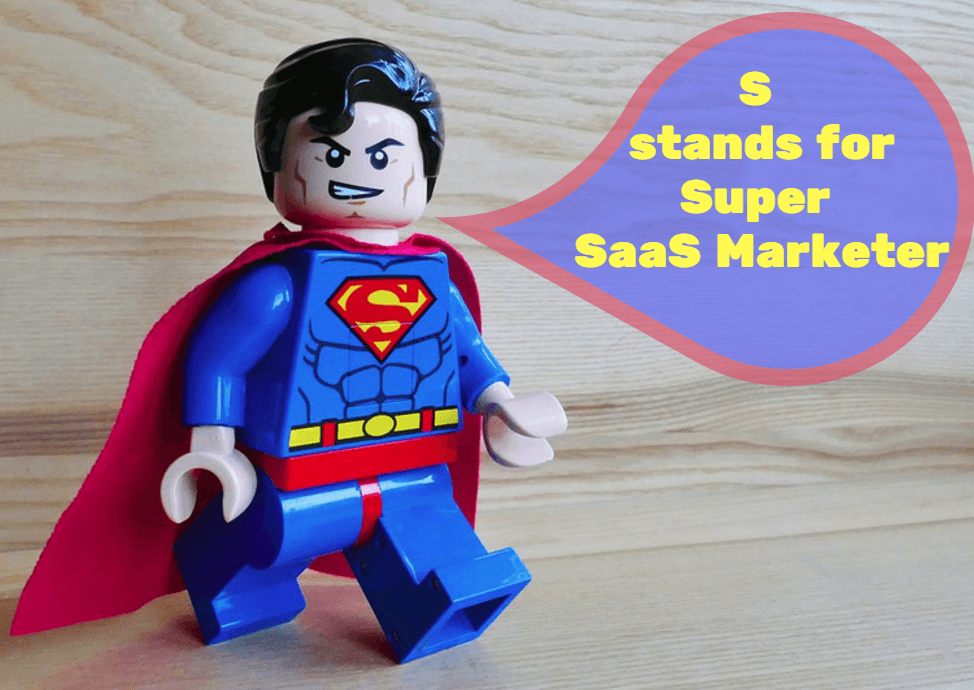 Here is a short outline of the article:
Let's go in-depth on this topic and find out what SaaS marketing involves.
What Is SaaS Marketing?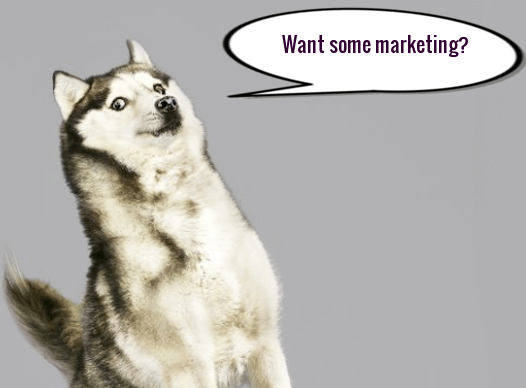 SaaS marketing, like traditional marketing, concentrates on attracting people. More precisely, the main focus of SaaS marketing is the quality of leads and how fast they are acquired.
How Can Kraftblick Help Your Software Company?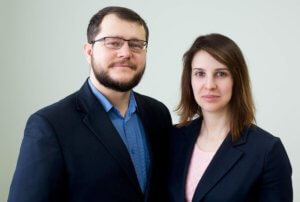 See you soon 🙂
The main difference between the two is that SaaS marketing  is tailored to the specific needs of SaaS businesses.
What Is the Ultimate Goal of SaaS Marketing?
The ultimate goal of any SaaS company' efforts, including marketing, is to increase revenue.
Specifically, SaaS marketing is aimed at converting website visitors into leads that will later convert into paying customers.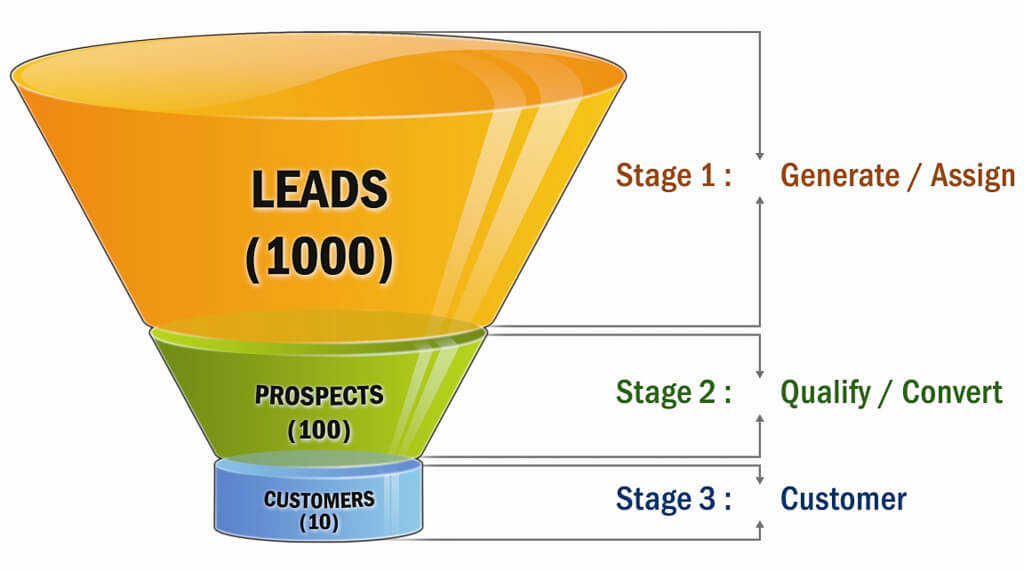 SaaS marketing funnel: the number of people will decrease at each stage [Source: www.flickr.com]
Let's define who and what leads are and why you should care about them.
Leads
A lead is a person who has a specific problem but doesn't know how to solve it yet. These are your potential clients, but convincing them to pay for your product is hard work.
Leads may perform certain actions on your website while not showing a direct interest in your service.
Because they don't immediately leave your website but show some activity, they become warm prospects and are more likely to become your clients.
For example, they may visit your blog and read some posts, watch a video, or fill out a form on your website.
Next, your marketers should do their best to qualify the leads.
Qualified leads
These are hot prospects as they are a lot closer to becoming your customers. Qualified leads are more active and interested in your company.
They are divided into 2 types:
Marketing Qualified Leads (MQLs) – leads who show more interest in your business and are more active on your website than regular leads. For example, they may visit your website a couple of times or download a few of your ebooks or other materials.

Sales Qualified Leads (SQLs) – leads who have decided that they need software and are already evaluating various vendors' proposals. SQLs are ready to negotiate with a sales team.
Once leads are qualified, the sales department gets down to work and converts them into paying customers.
What Are the Types of SaaS Marketing?
Marketing itself has several variations, and there is no universal classification of its types.
Altogether, it can be divided into 4 large groups that are also standard for SaaS marketing: inbound/outbound and online/offline marketing.
These groups include all of the types and subtypes of marketing.
1. Inbound marketing
Hubspot defines inbound marketing as follows:
"an approach focused on attracting customers through content and interactions that are relevant and helpful — not interruptive."
Inbound marketing involves using outlets such as social media, blogs and search engines. It specializes in the creation of tailored content to match your ideal clients' needs. This type of content attracts quality leads to a website.
Today, inbound marketing is more common and widespread among SaaS businesses as it is cheaper than outbound.
According to Search Engine Journal, the cost of inbound leads is 61% less than that of outbound leads.
2. Outbound marketing
Outbound marketing is a traditional form of marketing which implies that a company initiates the conversation with a potential customer.
The main difference between inbound and outbound marketing is that inbound potential customers find you by themselves rather than being directly contacted by the sales department.
Outbound marketing managers operate through cold calling/emailing, TV/radio/newspaper ads, direct mail (catalogs, brochures, etc.), trade shows and so on.
Today, outbound marketing is gradually losing its position. According to Hubspot, outbound budgets now comprise only 23% of all marketing expenses, and this figure continues to decline.
Search Engine Land shared that approximately 70-80% of people ignore paid ads on search engines.
3. Online marketing
Online marketing is any promotional tool, strategy or method that is used on the Web.
This type of marketing is very popular among SaaS businesses.
Online marketing encompasses the following categories:
Search engine optimization (SEO)

Search engine marketing (SEM)

Pay-per-click advertising (PPC)

Social media marketing (SMM)

Content marketing

Email marketing

Affiliate marketing
For online marketing, various platforms such as Google, Youtube, Facebook, Instagram, and hundreds of other sources can be used.
4. Offline marketing
Offline marketing utilizes offline media strategies, tools, and channels to promote a company's product and build product awareness.
Offline marketing, similar to outbound, applies the following strategies:
Print/Radio/TV ads

Direct mail

Networking
Although this type of marketing is not as common in the SaaS industry, some companies still use offline strategies to promote their brand or product.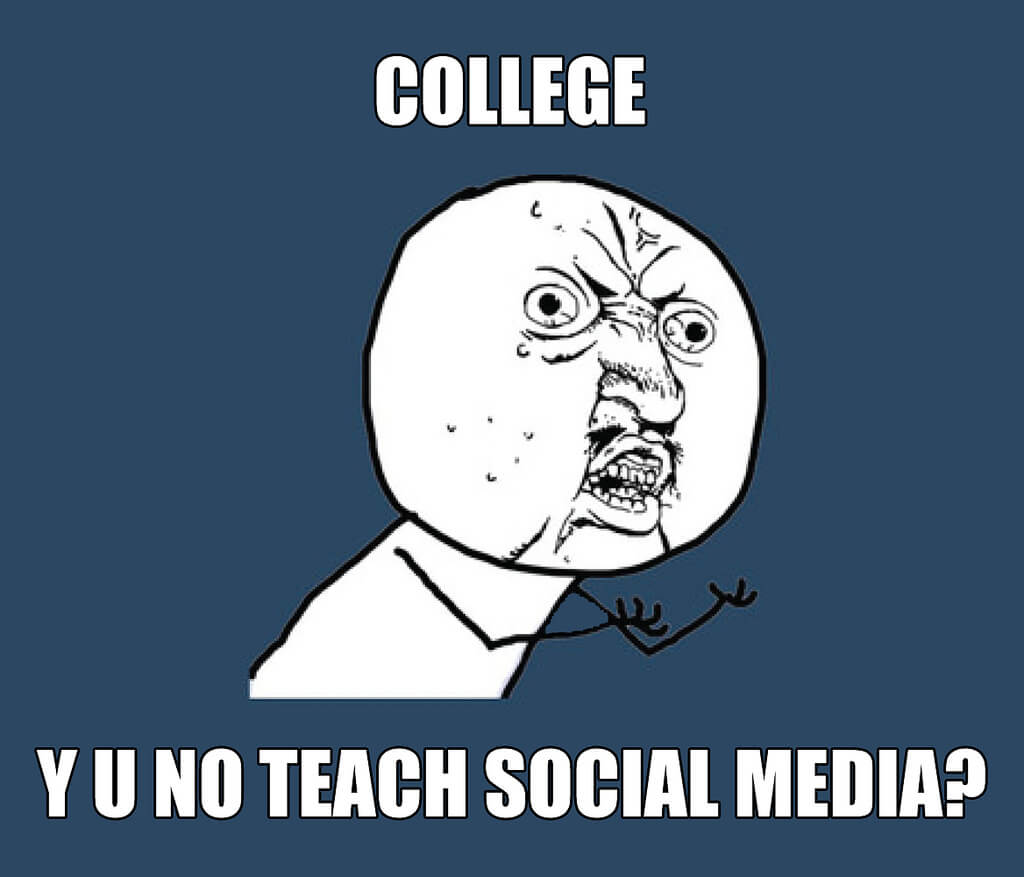 Source: www.flickr.com
For example, HipChat, an instant messaging service, launched a billboard ad campaign. For their ad, they used a picture of the Y-U-No guy from Rage Comics who is well-known and popular on the Internet.
People really liked the idea. Later, this billboard showed up on Twitter, Tumblr, and even TechCrunch.
This offline marketing campaign largely contributed to the increase of offline searches of HipChat. Due to their growing popularity the company was acquired by Atlassian.
SaaS Marketing vs. Lead Generation
First, let's understand what lead generation is. HubSpot defines it as:
"the process of attracting and converting strangers and prospects into leads."
Other SaaS companies put a definition to the term as well.
Lead generation operates through channels such as SEO, PPC, social media, blogs and so forth. These channels are very similar to that of online marketing.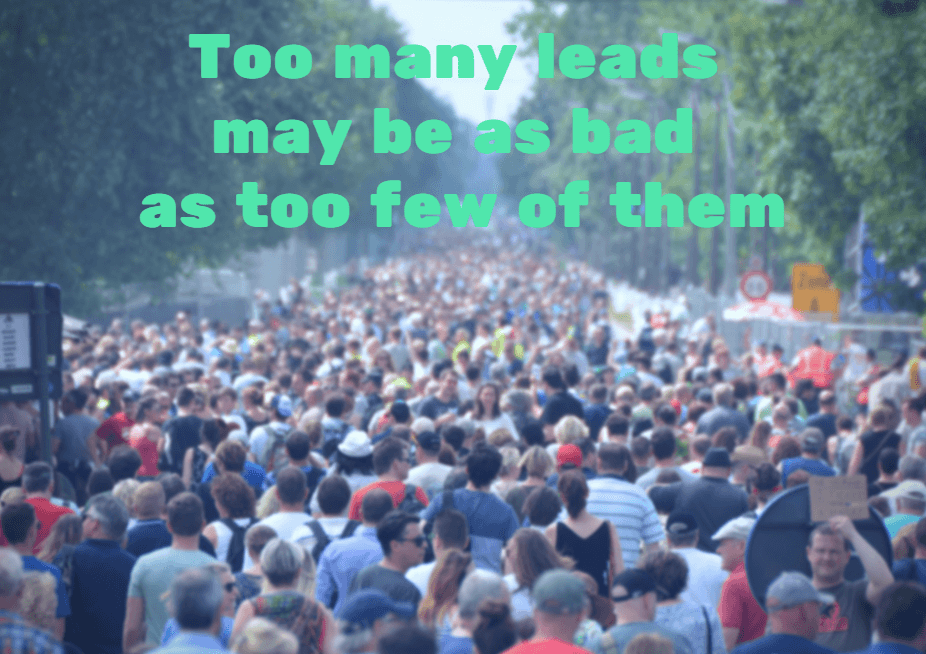 Then what's the difference between the two?
1. Lead generation is centered only on acquiring as many leads as possible.
SaaS marketing utilizes the marketing funnel in a holistic manner and sees lead generation as only one of the tactics employed to attract customers. SaaS marketing concentrates on quality rather than quantity.
2. Too many leads may contribute to slower sales. Sales managers may end up contacting numerous unqualified leads which may result in wasting precious time and money.
On the contrary, SaaS marketers focus on the whole buyer's journey. They benefit from qualified channels and do their best to nurture their leads.
3. Lead generation focuses only on top funnel metrics such as unique visitors, bounce rates, page views, social shares and so forth. These are valuable metrics, but they don't show anything in relation to qualifying leads.
Marketers track leads through the entire funnel and strive to keep as many leads as possible engaged with your company.
Besides, lead generation involves specific "magnets" to drive more visits to a website. These magnets include webinars, ebooks, white papers, training, educational and entertaining videos, and other tools.
For example, Clarity, a company providing professional startup advice, generated more than 1,200 new subscribers with the help of their free ebook.
SaaS Marketing vs. Advertising
Sometimes advertising is used as a synonym for marketing, but this is not correct.
Advertising is a paid and public promotion of a product, service or company featuring a strong call to action which, in most cases, usually involves the purchase of that product.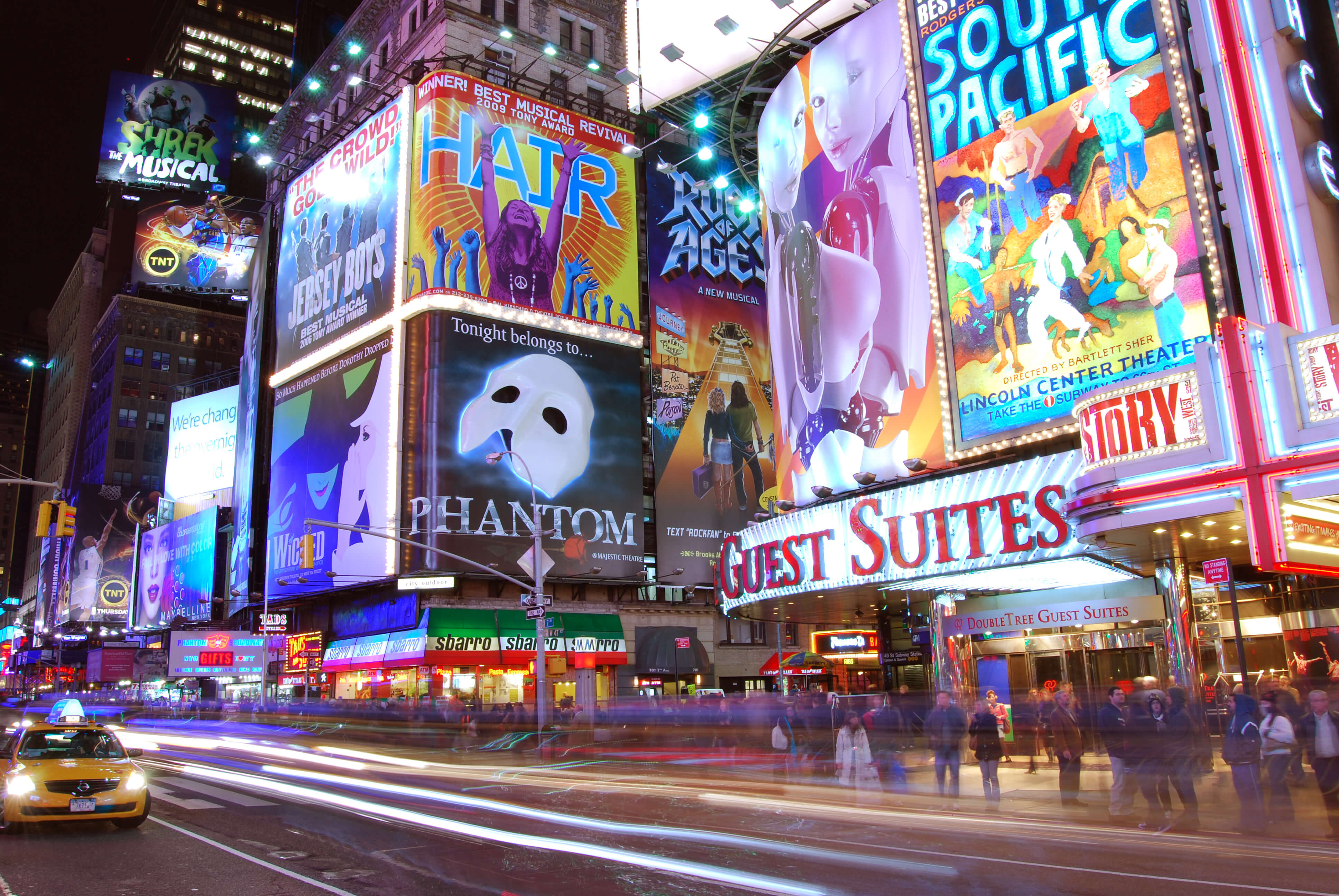 Source: www.wikimedia.org
In fact, the difference between advertising and SaaS marketing is quite simple. Advertising is just one of the SaaS marketing strategies.
Nevertheless, advertising expenses sometimes comprise the largest portion of the marketing budget.
For advertising purposes, SaaS marketing uses services and platforms such as AdWords, Facebook, LinkedIn, and others.
AdWords is one of the most popular services for online advertising on Google. Here is an example of what an ad looks like:
SaaS Marketing vs. PR
Public Relations focus on maintaining a company's positive image. PR function involves branding, messaging, media relations, crisis management, and many other activities.
PR will not only help you build your brand's credibility and increase leads for customer acquisition, but it will also help you attract the right staff.
Consider the experience of Zendesk. With the help of an inside tour of their office, Zendesk showed how it feels to work for them. As Business Insider reported, their tour is rather popular and has received more than 100,000 views.
Let's move on and find out what the difference is between Public Relations and SaaS marketing.
Marketing itself is about communicating with potential clients. PR is not only about building relationship with potential customers but also with the public in general. These can include stakeholders, partners, investors, and others.
Furthermore, SaaS marketing and PR pursue different objectives. The first is aimed at nurturing prospects towards a sale, while the second is more about maintaining brand recognition.
SaaS Marketing vs. Sales
Sales is the process of selling a product or service to a person and, subsequently, growing a company's revenue.
The ultimate goal of sales is to convert qualified leads into paying customers.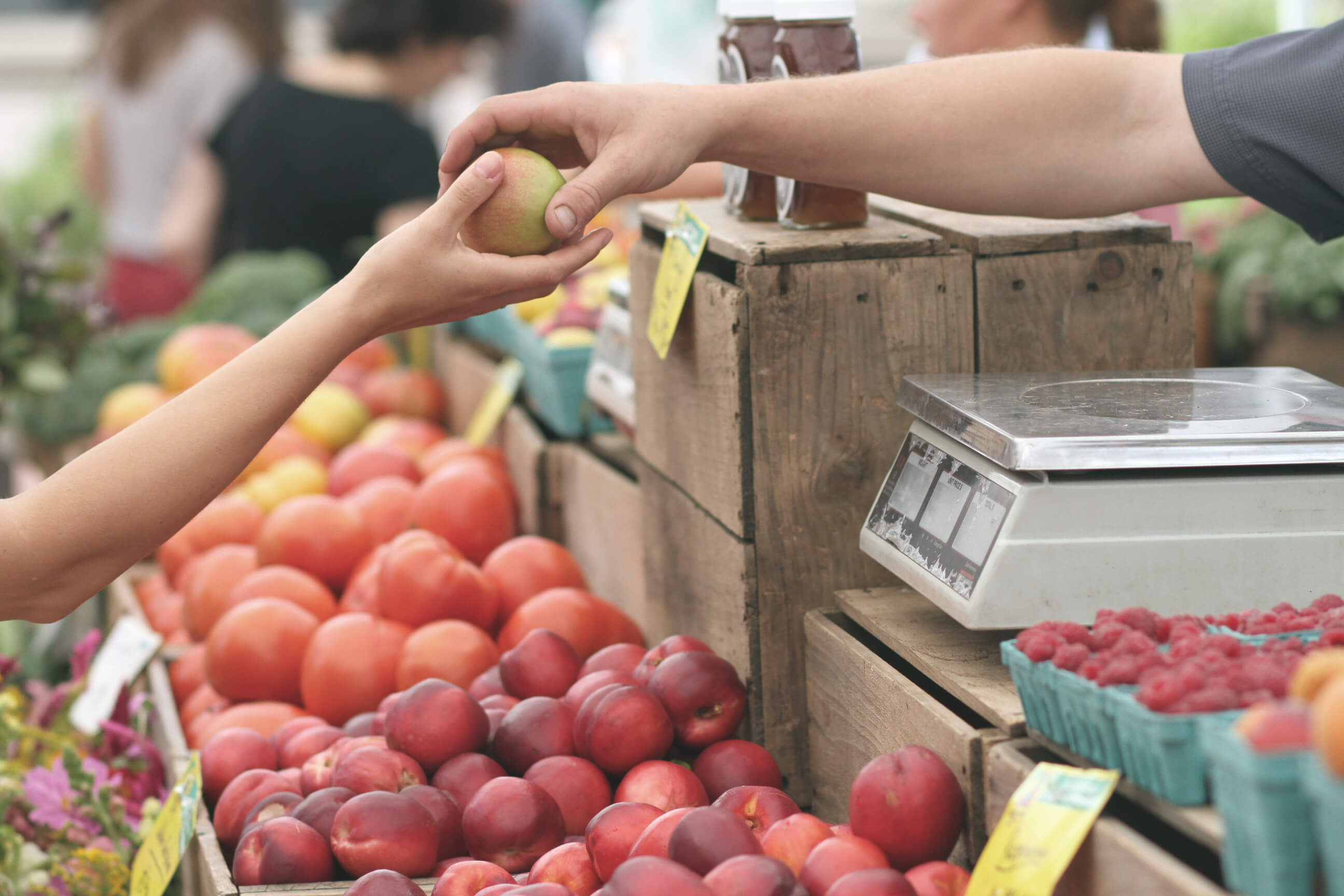 Source: pexels.com
Sales managers achieve their goals through activities such as cold calls and letters, follow-up calls, meetings, networking and so forth.
Although sales and SaaS marketing departments are closely connected, they are fundamentally different.
SaaS marketing is about pitching and promoting a product to many people at a time. Sales is about selling it one-on-one.
SaaS marketing prepares leads for the sales team.
Let's say that you provide HR cloud software. Your SaaS marketing department advertises the product on the Internet so that as many people as possible, within your target audience, become aware of and interested in your software.
Once marketers have driven leads and qualified them, the sales department will finish the work.
Sales reps personally communicate with these potential customers and persuade them that your HR software is the best and they should choose your company.
Examples of SaaS Marketing Campaigns
So far we've talked a lot about what SaaS marketing isn't. We've seen examples of lead generation, advertising, PR, and sales.
Now, what does SaaS marketing actually look like? Here are some examples of really impressive SaaS marketing campaigns:
The content posted on the Kissmetrics blog is not aimed at selling, but it is focused on providing value to the reader. Kissmetrics covers a broad range of topics and, therefore, targets a wide audience.
The fact that top influencers publish their article on the blog also contributes to Kissmetrics popularity.
According to Neil Patel, co-founder of Kissmetrics, in almost two years Kissmetrics' blog received more than 100,000 visitors.
The name of Dropbox is like a synonym for cloud storage today. Dropbox produced a simple but working cloud storage application.
However, at the time of its launch in 2008, there already were tons of similar companies. So, they started a referral program which offered customers 500MB of free space if they recommended the application to others.
This idea worked and gave the company a good start.
Today, Dropbox has more than 500 million registered users in more than 200 countries.
Let's Wrap It All Up
We've learned that SaaS marketing is tailored to the specific needs of SaaS businesses and it concentrates on generating and qualifying leads.
In addition, SaaS marketing tends to be inbound and is mostly conducted online.
We've also distinguished SaaS marketing from terms that are easily confused:
Lead generation is not as comprehensive as SaaS marketing as it mainly focuses on the quantity, not the quality.

Advertising is only one of the SaaS marketing strategies.

Public Relations is a separate department which is responsible for maintaining of a company's positive image and communicating with the public.

Sales is also a separate department which comes into play after marketers finish their work.
SaaS marketing may have some characteristics similar to other types of marketing. However, it actually integrates multiple strategies, channels, and tools that are used to provide SaaS companies with the best and fastest results.

Done with reading? Now you may want to check this: