How to Fix Your Outsourcing Company's Blog If You Publish Posts with No Results
We analyzed a number of blogs of software development companies and created a list of the problems they reveal in both content and design. Here's what we discovered and how to fix the shortcomings in your blog.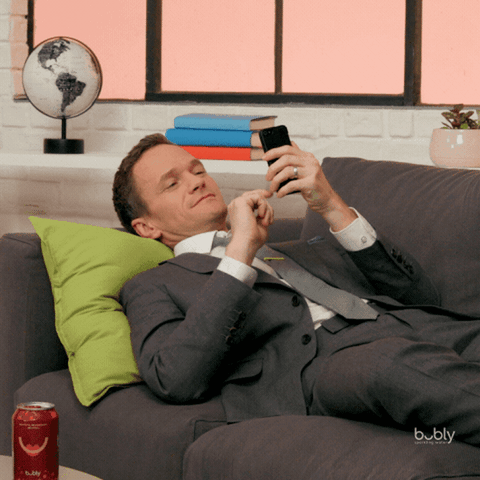 Why It Is Important to Make Your Blog Stand Out
    Your blog will attract more potential customers, not just random ramblers
We constantly come across situations when blogs aren't bringing a business any tangible results. Blogs may bring in a lot of traffic without drawing in actual leads.
Ideally, your blog should be the first step in the marketing funnel (a reader > a lead > a customer). That's the only way you can expect an influx of quality leads.
To make your blog a lead-generating machine, you should correct all its flaws. This will also help your blog get more high-quality, relevant traffic.
    Your company will be able to increase hourly rates
The blog shows off your expertise in a more advantageous way, and a fine-tuned and good-looking blog does it even better.
A great blog serves as additional proof of the expertise of your entire company.
This will give you an edge over your no-name competitors, thereby grabbing more quality leads.
Some Sins Of Outsourcing Companies' Blogs
Let's look at the four main sins of we found in the blogging efforts of outsourcing software developers.
1.    Lack of valuable information which makes your posts useless
Many of the outsourcing companies' posts are informational in nature but don't offer any actionable insights.
This directly affects their posts' popularity.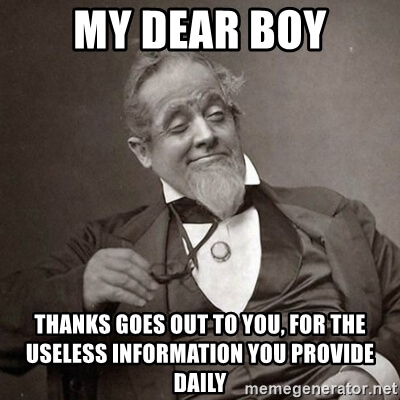 When you are too lazy to unsubscribe from a useless blog. (Source: memegenerator.net)
According to The New York Times Consumer Insight Group, 94% of people who share posts do so because they think it might be helpful to others.
Thus, we might say that useless content is unlikely to bring in significant numbers of leads or customers.
What do we mean by "useless" content?
Useless blog posts contain very obvious ideas and are short on new information.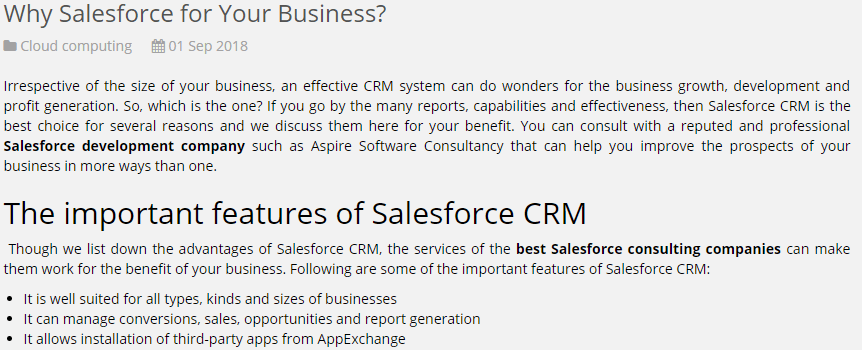 For example, this article fully consists of the description of Salesforce CRM's features. Why read it if you can find the same information on the official Salesforce website?
Sometimes, useless blog posts contain information that seems ridiculously obvious.

Really? Did this trend appear only in 2018?
Most importantly, useless content is the kind that doesn't give the reader any actionable insights.
If, after reading your article, the reader doesn't learn anything that could change his or her life for the better, consider that you wasted that reader's time.
What's more, readers who feel you've wasted their time are unlikely to share the article in their social networks.
Solution:
First, take the time and effort to study your target audience deeply. Without this step, you won't be able to create relevant and useful content.
Discover the problems, "pain points" and challenges your audience is facing.
In one of our previous articles, you can find several pieces of practical advice for defining and understanding your target audience.
How Can Kraftblick Help Your Software Company?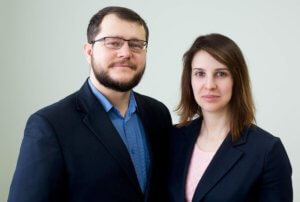 See you soon 🙂
Then, with this information in mind, come up with topics for articles that will be relevant.
Try to create topics that can help your audience solve its problems or make their lives easier.
Have trouble coming up with good ideas? Here's a method for discovering an inexhaustible source of topics for articles that are valuable to your target audience.
2.    Poor visual components make your texts difficult or boring to read
There are several issues here. Let's discuss each of them.
–        Lack of images, videos, and other visual tools
Without visual items to keep their attention, users may skim your post without even reading it. After all, without visuals, your posts look like a blank canvas of text.
According to Hubspot, 43% of people admit to skimming blog posts.
Solution:
If your post contains at least a few pictures, the chance that a visitor will actually read the text increases.
So don't forget to add images, videos, and other visual elements.
–        Fonts that are too dim or fine
Do you like reading texts written in pale ink on white paper? Or texts so small you need a magnifying glass to read them?
Of course not. Nor do readers of your blog.
Therefore, before posting an article on the blog publicly, have a look to make sure your text is easy and pleasurable to read.

Make sure your text does not look something like this.
Solution:
Use at least a 12-point font.
Make sure the colors are pleasant to read and offer enough contrast.
If the background of your blog is yellow, for example, make sure your font is black.
Thus your text will at least be visible.
–        Long paragraphs and not enough division of the text
Some content-makers forget that their texts are read by busy people who are easily wearied by acres of text.
The truth is that the design of your posts is very important. And it's not just about beauty.
The reader does not want to make his or her way through a heap of words. Your blog will be much easier to read if you break it up into easily digested short paragraphs.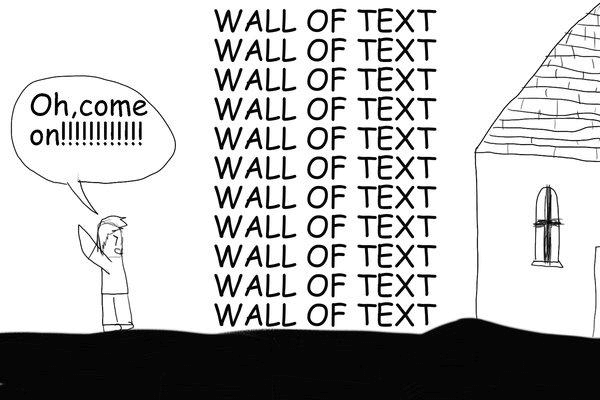 (Source: knowyourmeme.com)
Even if your article consists of valuable and useful information, without paragraphs, many website visitors will not read it.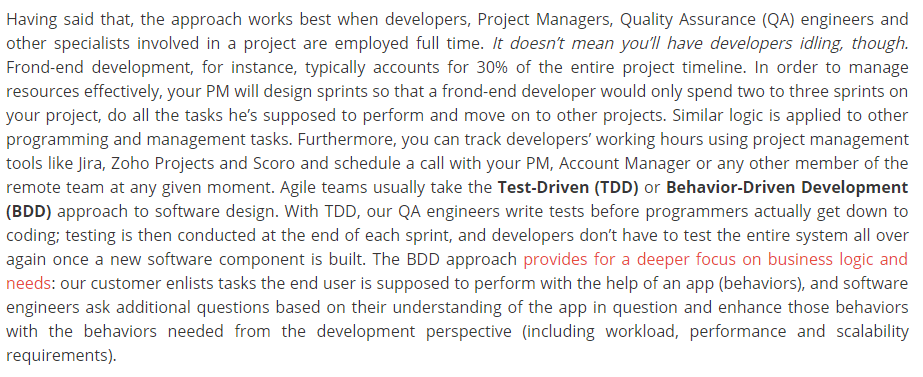 If the authors broke this text into pieces, it would be much easier to read. (Source: r-stylelab.com)
Solution:
Fixing this issue is easy.
Just start writing shorter paragraphs, no more than 2-3 sentences per paragraph.
Try this, and you'll see how much better the text looks.
–        Bad-quality \ generic pictures
Another scourge of modern blogging is poor-quality images and stock pictures. All those happy people and stereotypical office shots drawn from stock images don't add much value to your text.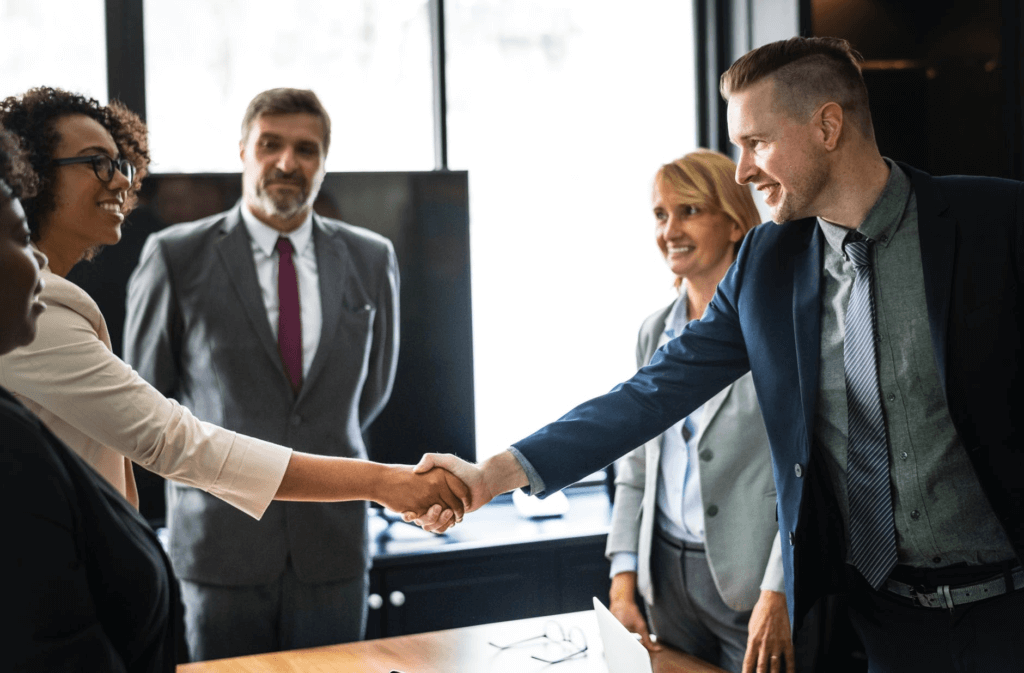 Oh, this perfect parallel universe. (Source: pexels.com)
Imagine that you as a reader are looking through someone's post.
Which picture is more likely to attract your attention: a trite stock image or some valuable infographics or screenshots?
It seems to me the answer is obvious.
Solution:
Try to fill your articles with useful screenshots or original infographics.
It is also important that pictures emphasize something you're trying to get across and not just be empty filler.
The presence of original screenshots or other images you've created will make your content stand out among competitors' posts.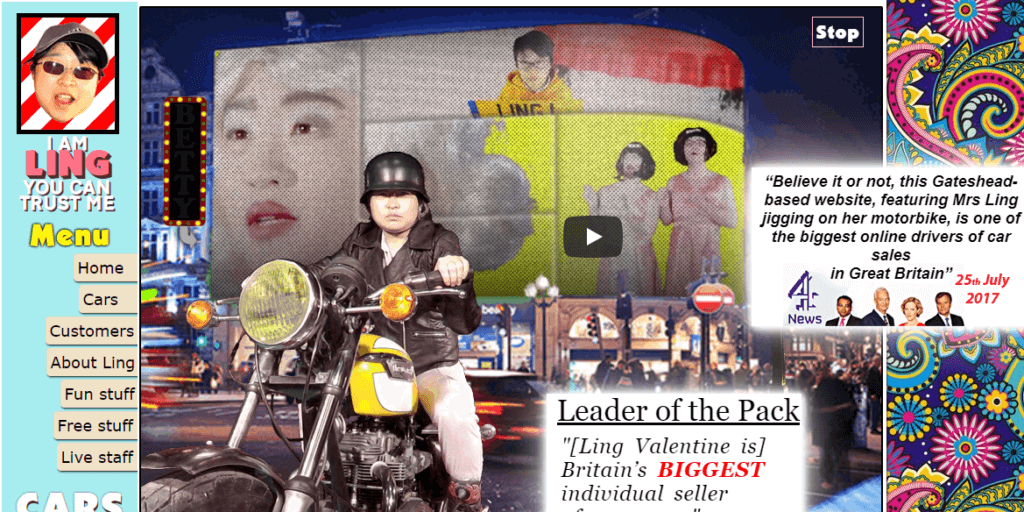 In pursuit of originality, just try not to turn your site into something like this. By the way, look at the source code of this website, it is hilarious. (Source: lingscars.com)
3. The discrepancy between the content and a target audience that makes your texts useless or stylistically inappropriate
First, it's important to avoid giving your target audience information that's irrelevant to them.
For example, if you work in a company offering software development services, it would be strange to write articles about beekeeping or new metal albums.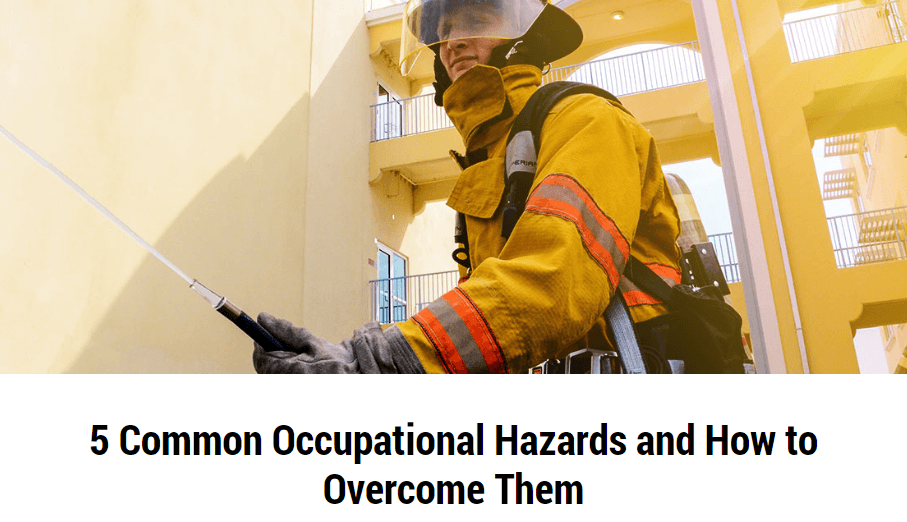 This article was found on the website of the company that offers outsourcing development services. What for?
Second, you may be providing your audience with relevant information, but in a style that isn't appropriate.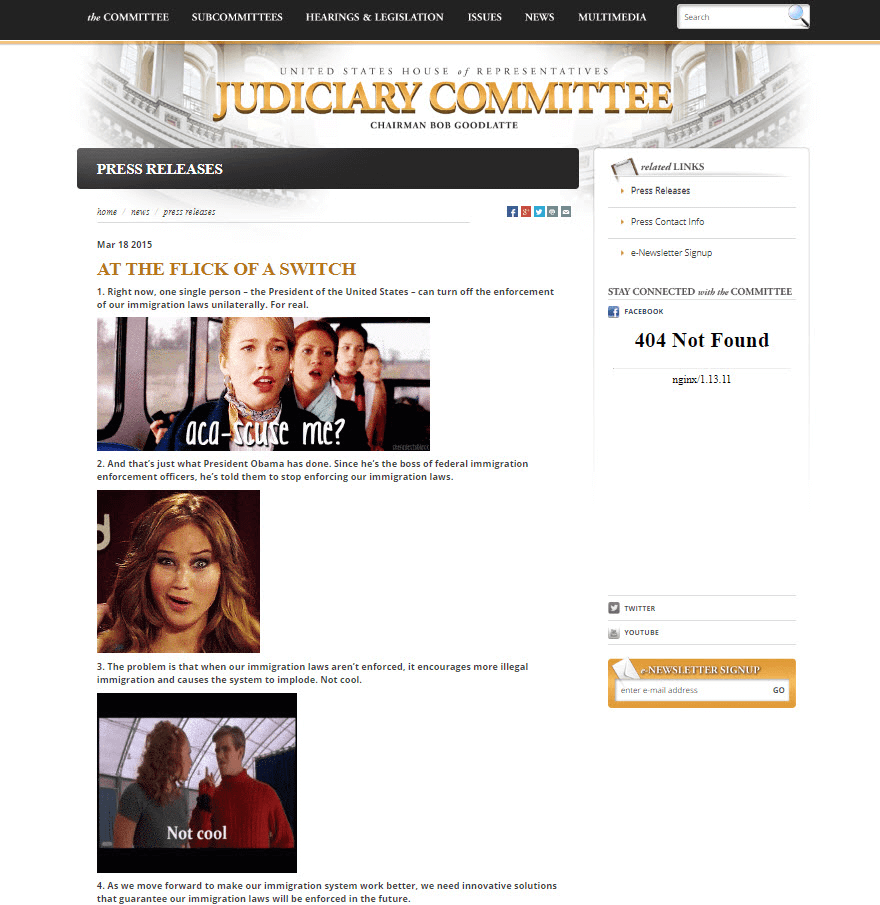 It seems a bit strange to see third-rate memes on the official website of the U.S. House of Representatives' Judiciary Committee. Nevertheless, a few years ago, these really did show up there. (Source: elegantthemes.com)
Solution:
Study your target audience.
Choose only those topics for articles that are relevant to your audience.
Choose a style and tone for the article based on the preferences of your audience.
If you keep this balance, your articles have the potential to bring a lot of leads.
4.  Naked or insufficiently veiled advertising which repels the reader
Posts of some companies may not hide the fact that they are aimed only at advertising the companies' services.
For example, this mediocre article by half consists of a "Why you should choose us" section: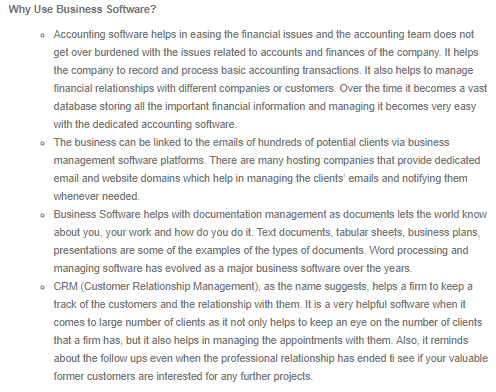 This is the first half of the article.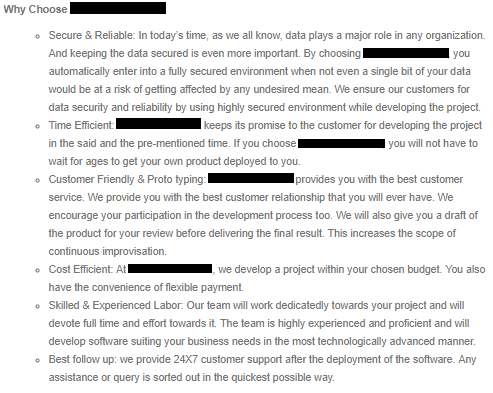 This is the article's second half.
Let's look at another case: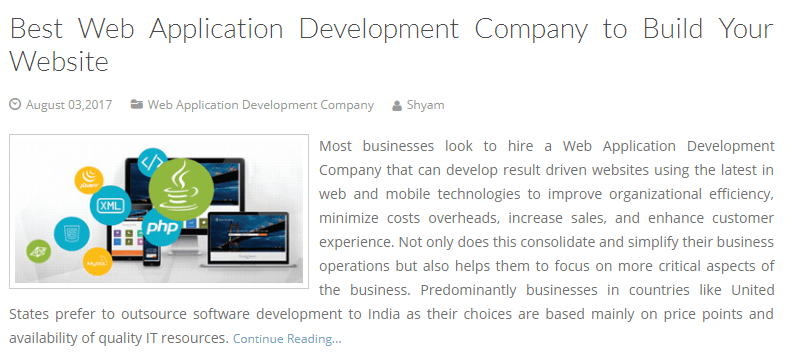 In this case, the title of the article seems to hint at which company is the best developer (spoiler alert: the one whose blog you are reading).
Of course, we all create content to attract potential customers, but it's important to be subtle about it.
Readers aren't as easily taken in as they might have been years ago, and they are unlikely to be attracted by straightforward ads.
Many companies, in various fields, understand this and have adjusted the way they advertise their services to meet the new rules. This is a trend visible in all spheres of business and advertising.
That's the reason native ads have replaced simple banners as the digital advertising method of choice.
According to eMarketer, native advertising will comprise nearly 60 percent of display spending this year in the U.S.
So, let's figure out what to do.
Solution:
Make sure that your content is valuable, and only then promote your services.
Study your target audience carefully and create texts that solve readers' problems. Earlier in this article, we included references to other articles that describe how to do this.
Try to come up with headlines that do not seem to be advertising and that show the value of your article to the reader.
For example, instead of "Best development company to create your website," better choose the heading "How to choose a qualified development company and save money."
Also, after you've completed writing your text, take another look to ensure that references to your services look organic.
Place a link to your company only at the end of the post and make sure that this link is related to the context of the article.
Wrapup
Even though many outsourcing software development companies understand the importance of content and spend resources on developing their blogs, the results often leave much to be desired.
It's important to at least spend a little time correcting the typical flaws that can limit the effectiveness of your blog.
In this article, we listed some of the most common shortcomings and how to fix them.
Correction of each of these points won't take much time and effort but may result in more leads and potential customers.
Here, in short, are the points to consider:
Provide valuable information

Ensure your visuals enhance the content

Meet the needs of your target audience

Avoid naked advertising
Which of the common shortcomings of company blogs do you consider the worst?
Done with reading? Now you may want to check this: